Fans Think Khloé Kardashian Is Pregnant as She Poses in a Long Outfit on a Beach
The Kardashians are still very influential in today's pop culture environment. Anytime they post pictures, it's going to get tongues wagging. A recent snap from Khloé Kardashian is beginning to draw possible pregnancy rumors. 
Just yesterday, Khloé Kardashian shared a snap of herself on her Instagram page. The picture immediately got fans speculating that she could be expecting baby number 2. 
As showed, Kardashian wore a black patterned gown that covered the stretch of her body. It had a high slit at the side which made it perfect for the beach weather. The picture highlighted the beautiful beach as Kardashian posed in the sand.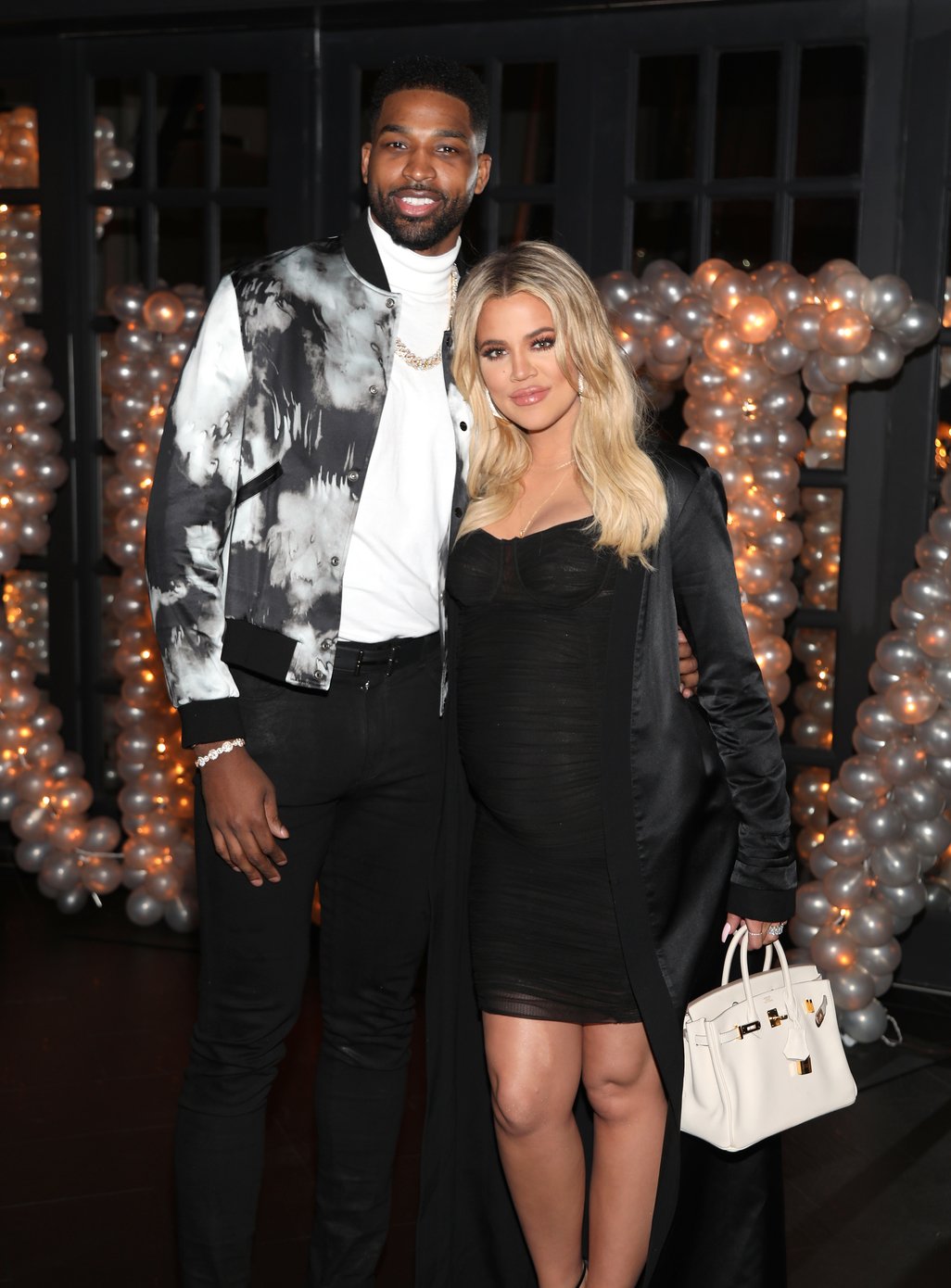 Along with the lovely sunset in the background, Kardashian looked fantastic. The businesswoman and fashion mogul was all glammed up as she had on red lipstick and a beautiful eyeliner. 
Rounding up her look, she opted for large, round earrings which has almost become a signature for her. She also had her hair done in braids, further accentuating her cheekbones. The model captioned the picture:  
"Happy Labor Day."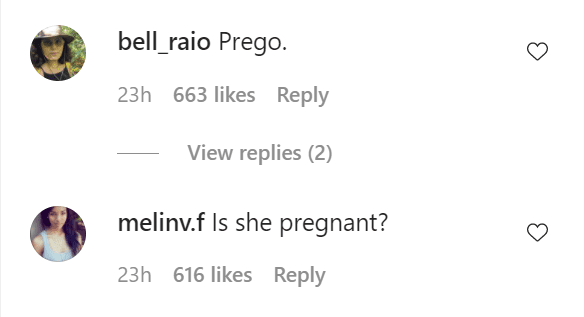 Despite her attempts to show off her beauty and celebrate Labor Day, fans quickly pointed out that Kardashian could be pregnant. One follower noted that her pose could be hinting at a baby bump. One follower was even more assured, saying, "She's pregnant with Tristan's kid." Another asked, "#2???"
Amid several cheating allegations, there's been cause to believe Kardashian and Thompson might be over.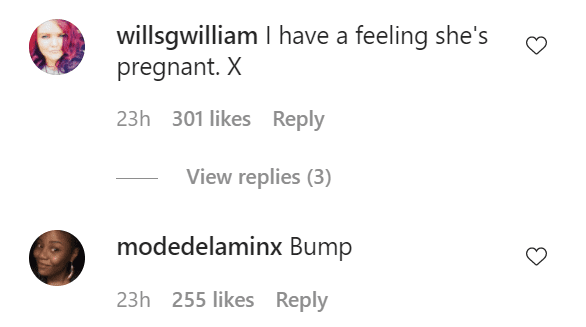 For now, Kardashian only has one child. The businesswoman gave birth to her daughter, True Thompson, back in April. 
She parents True with her on-again, off-again partner, NBA player Tristan Thompson. The couple was together for years before their relationship turned rocky, to say the least. 
Amid several cheating allegations, there's been cause to believe Kardashian and Thompson were over. However, it appears that the couple is still going strong. 
Just last week, reports surfaced that the couple had gone on a hike together in Calabasas. Citing accounts from onlookers, the report noted that the couple appeared to have been happy together.
The outing is just the latest hint that Kardashian and Thompson could be giving their relationship another chance. However, some also claim that they're both committing to parenting — nothing more. 
As for True, Kardashian has continued to be the best mom she can be. The businesswoman appears to have taken her little girl on the beach vacation as well as she posted a picture of the pair together last week. While fans believe that baby #2 might be on the way, Kardashian has yet to confirm anything.