See Scottie Pippen's Striking Resemblance with His Son & Daughter as They Pose for a Selfie
Scottie Pippen and his kids blessed their social media timeline with a pleasant family selfie that had the trio looking radiant and flaunting their uncanny resemblance. 
Former NBA player Scottie Pippen and his kids were a picture-perfect trio in a satisfying photo shared on his Instagram timeline.
Pippen and his mini-mes presented bright smiles for the camera as they sat in the interior of their home for a nice family moment. The trio's striking resemblance was remarkable.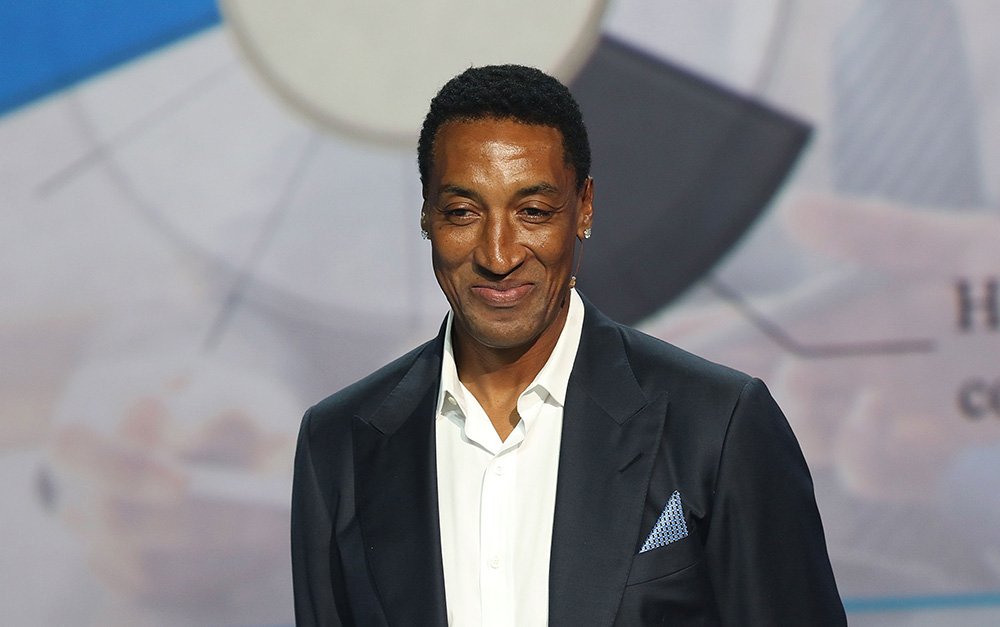 A WARM FAMILY TIME
In the one-photo post, Pippen's daughter, Sophia, seemed to be the one wielding the camera as one of her hands looked stretched. She donned a white T-shirt as she completed her casual look with her blonde curls swept back.
Pippen sat next to his daughter in a black shirt. The former NBA star's son, Justin, sat at the far end but looked equally dashing rocking a white T-shirt and short blonde curls.
Justin wore a million-dollar smile ready for the cheerful selfie. Fans in the comment wasted no time in fawning over the Pippen family. Scottie's wife, "Real Housewives of Miami" star, Larsa Pippen also dropped a heart emoji. 
INSIDE SCOTTIE'S FATHERHOOD
It is safe to say that Pippen's genes are strong in all of his kids, even though they were from different relationships.
Sophia, 12, and Justin, 15, are two of four kids born to Pippen, 54, from his marriage to Larsa. Their other kids are Scottie Jr., 20, and Preston, 18. 
He also works as a sports analyst for ABC and ESPN.
Before Larsa, Pippen was married to Karen McCollum with whom he had his oldest child, Antron, 33. They called it quits in 1990.
The NBA star's second-oldest child is Taylor, 26, whose twin sister, Tyler, died in Infancy. His other daughter, Sierra, is 25 years old. 
FACTS ABOUT THE NBA ALUM
In his day, Pippen was an icon who played alongside Michael Jordan to bring the Chicago Bulls to victory. He started his basketball career in high school and this extended to college.
Blessed with the ability to defend, rebound and score effortlessly, Pippen caught the NBA's attention and he was in the fifth pick during the 1987 draft.  
He was signed by the Chicago Bulls a few weeks later and teamed up with Jordan. In 1991, the duo's combination and that of their teammates earned them three consecutive NBA titles. 
Following his retirement, the star watched some of his kids live up to his basketball legacy. He also works as a sports analyst for ABC and ESPN.