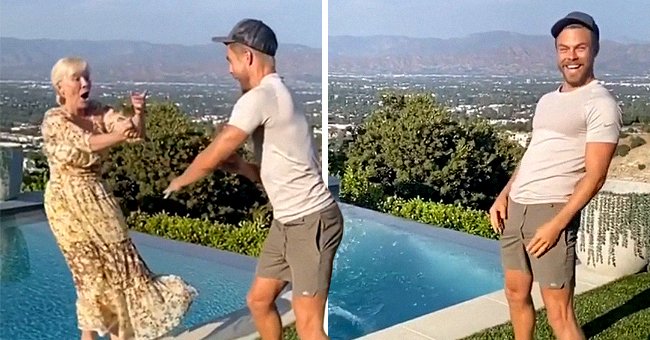 Instagram/derekhough
DWTS' Derek Hough Tricks His Mom into Dancing on the Edge of a Swimming Pool & Pushes Her In
"Dancing With the Stars" star Derek Hough shared a hilarious video on social media showing him pulling a prank on his mother, Marianne.
Derek Hough, 35, treated his 2.7 million Instagram followers to a dose of laughter on September 7, after pulling a successful prank on his mother by the poolside. He said:
"Tryin to beat the heat. Sorry Mom, or you're welcome. she got that nose plug in."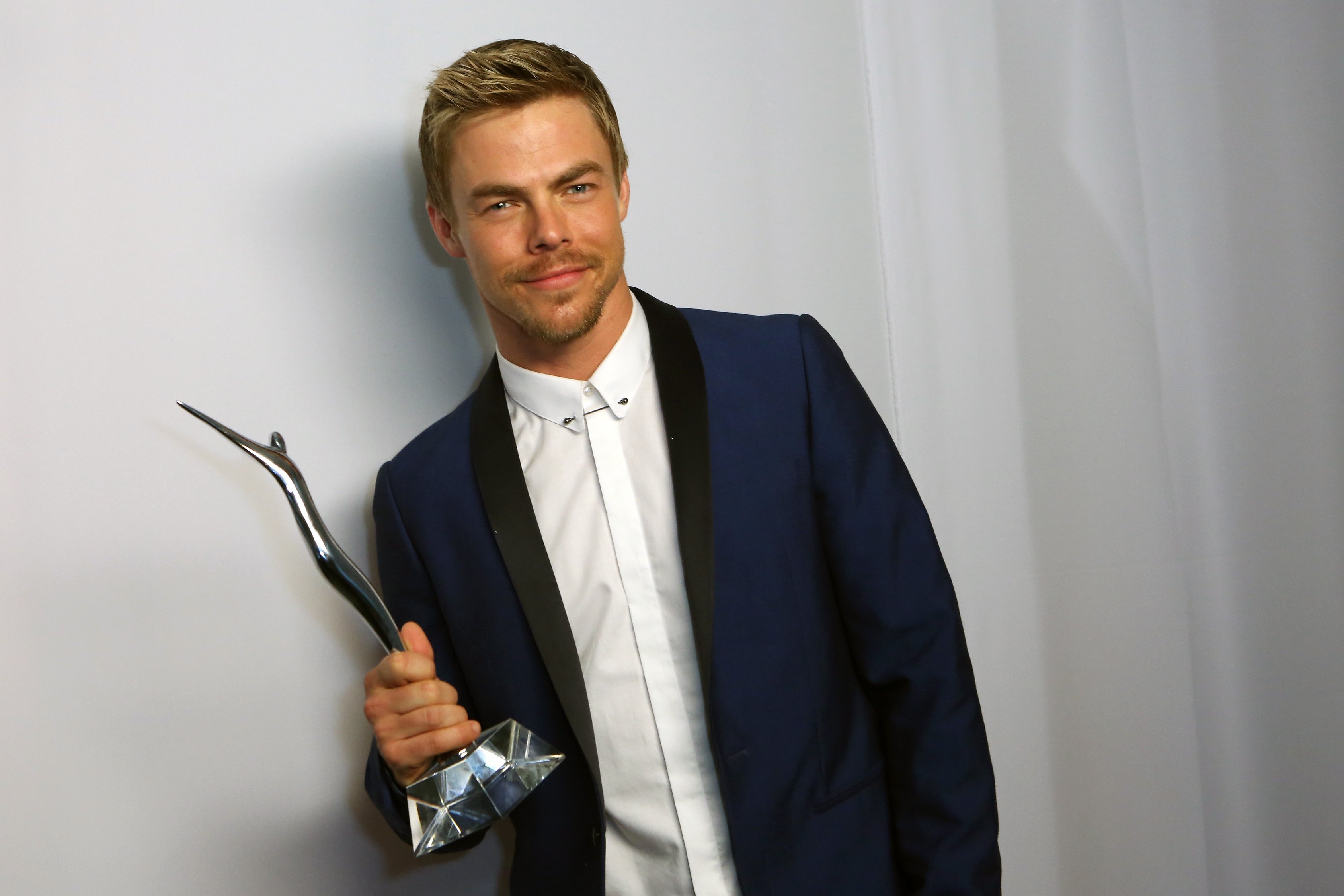 "DWTS" star Derek Hough attends the 2014 Young Hollywood Awards in Los Angeles, California. | Photo: Getty Images
The video clip begins with the professional dancer asking her mother Marianne, a former ballroom dancer, for a picture beside a pool. A refreshing view of the mountains offers a background for their picture.
After a quick snap, Hough took her mother for a spin across the grass to show off her dancing prowess. Hough then pushed her mother towards the pool.
Hough will return to the hit dance showdown "Dancing with the Stars" for its 29th season.
Some parts of the clip had a slow-motion effect. Many of Hough's fans reacted to the latter's video.
Even though she felt terrible after the prank, Julianne also left a comment in her son's Instagram post with three laughing and crying emoji.
Other famous personalities also reacted to Hough's prank, including music mogul Scooter Braun, "World of Dance" host Scott Evans and "E! News" host Jason Kennedy.
Besides the fun times Hough shared with his family, the "World of Dance" star gave his fans a glipmse of his breath-taking adventure with the Great White Sharks in Guadalupe Islands.
On August 10, he shared a video on Instagram of his close encounter with the endangered marine species while being placed inside a steel cage.
The trip he went on was in collaboration with the GoPro team with Andy Brandy Casagrande IV for the show "Shark Week."
Hough will return to the hit dance showdown "Dancing with the Stars" for its 29th season. His return has been highly-anticipated by fans.
However, the six-time dance champion's comeback will see him not as a dancer. Many fans have speculated that Hough might serve as a co-host after the recent departure of Tom Bergeron and Erin Andrews from the show.
Hough, who is also an actor, previously competed in the show's season 23. He and his partner Marilu Henner placed sixth.
Hough earlier said he was "pretty shocked" when he learned that veteran host Bergeron was terminated along with Andrews. Many fans would miss the famous host.
Hough said that Bergeron has been his good friend through the years and that he is a staple in the hit dance competition. Since the entertainment industry is constantly evolving, Hough remains optimistic about the show's new changes.
Please fill in your e-mail so we can share with you our top stories!