Eva Mendes Became a First-Time Mom at 40 — a Glimpse into Her Motherhood Journey
Eva Mendes shares two beautiful little girls with actor Ryan Gosling and she welcomed her first child at the age of 40, and the second at the age of 42.
Actress Eva Mendes, best known for her roles in movies such as "Hitch" with Will Smith, ."Ghost Rider " with  Nicolas Cage, and of course, "The Place Beyond the Pines" during which she met and fell in love with Ryan Gosling.
Since then, Mendes and Gosling have welcomed two children together, the first of whom was born in 2014. By then, the stunning Mendes was already 40, while Gosling was 33.  
Mendes is putting her children first, and her career on hold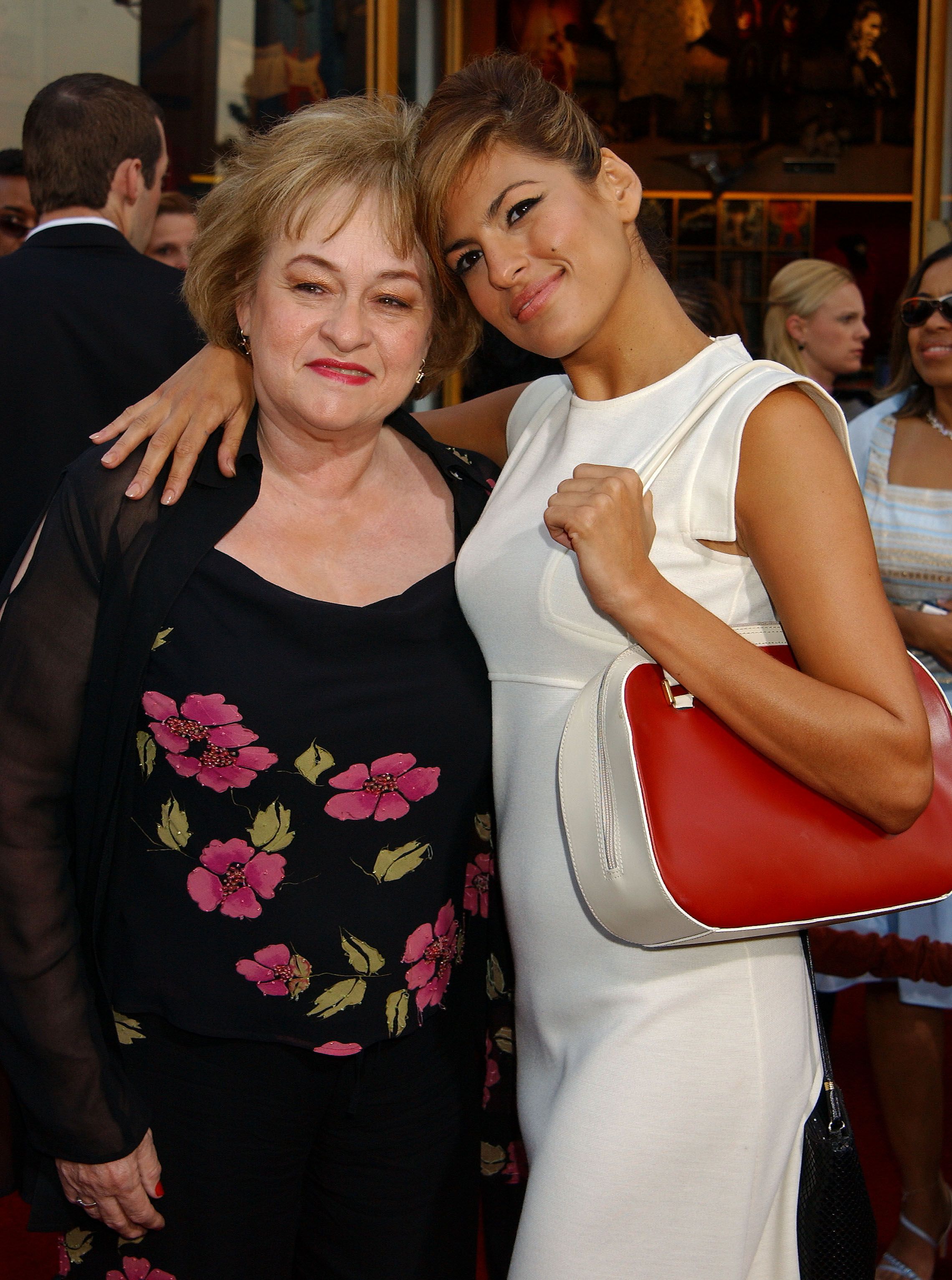 SECRET PREGNANCY
Like so many moms in their 40s, Mendes kept her pregnancy under wraps almost until the end and stopped making public appearances early in 2014. In February, Mendes was interviewed by Ellen DeGeneres who addressed the rumor that the actress was pregnant, and she denied it.
Of course, she was pregnant and gave birth to her daughter Esmerald in September. Mendes would later explain to DeGeneres that she and Gosling had wanted, above all, to keep their daughter away from the public regard, and the media.
NO PHOTOS
In fact, the couple did not share any photos of their baby on social media (or anywhere else). Unlike Angeline Jolie and Brad Pitt who sold the first photos of their firstborn for millions which they then donated to charity, Goslinga and Mendes have opted for keeping their personal lives strictly private, and don't even feature each other in their social media accounts, except in a roundabout way.
WELCOMING BABY #2
Two years later, Mendes and Gosling welcomed their second baby, another little girl, Amada, which means "beloved" in Spanish. Esmeralda and Amada are now 5 and 4 years old respectively, and Mendes, who is of Cuban descent has been teaching them to speak English and Spanish from infancy. This the actress reveals, has some unexpected and hilarious results, with the tots speaking what she defines as "Spanglish."
DOTING MOM
Mendes, now 46, is clearly madly in love with her two little daughters and describes them as empowered little women, with strong personalities and minds of their own. She said:
"I'm like, 'Oh my gosh I need to get out of the way and you guys lead. (...) I just want to get out of their way because they're already these amazing creative beings."
PUTTING HER CHILDREN FIRST
Fans who may be disappointed not to have seen Mendes on-screen since 2014 will be glad to know that it is not from lack of offers. Mendes is putting her children first, and her acting career on hold, and focusing on designing a fashion line. Being a mother also means that there are roles she won't take, and things she won't do. She explained:
"There are many subject matters that I don't want to be involved with, so it limits my choices and I'm fine with that. I have to set an example for my girls now."
Mendes can count on Gosling for his unconditional support, as well as her own mother's help. Gosling's family flies in regularly from Canada to be with their youngest members, and the couple admits that that helps them cope with the natural stress of parenthood, especially since the girls are so close in age, and practically going through the same milestones together.
Mendes may not share photos of her daughters, but she can't help gushing over their cuteness. She revealed that Esmeralda is a fashion pioneer at 5, who cuts the foot segment of her socks off so she can wear the remnant as sleeves, and dons her underwear as exotic headgear. As for Amada, she is developing into a keen little musician and already playing the piano.
DODGING THE PAPARAZZI
Mendes and Gosling take their children to school, shopping, and to the park, like any other couple, but at the same time, they have to dodge the eager paparazzi. So far, the celebrity couple has succeeded, but as the children grow it may become more challenging to keep them out of the limelight.
After all, their parents aren't just both major stars, they are both extraordinarily beautiful people, and Esmeralda and Amada have hit the genetic jackpot. In a decade or so, we may well see the Gosling girls on screen, or gracing the cover of fashion magazines, following in mom and dad's footsteps.