Jenna Bush Hager Worried about Her Sister Barbara's Reaction When She Was Pregnant with Son Hal
In her recently published book, the former first daughter and co-host of The "Today" show, Jenna Bush Hager, revealed that her parents feared that her sister, Barbara, might have been envious of when she had her third child.
The co-host of The "Today" show, Jenna Bush Hager, recently published her book, "Everything Beautiful In Its Time Seasons Of Love And Loss."
The show co-host revealed that she experienced survivor's guilt when she found out she was expecting her third child.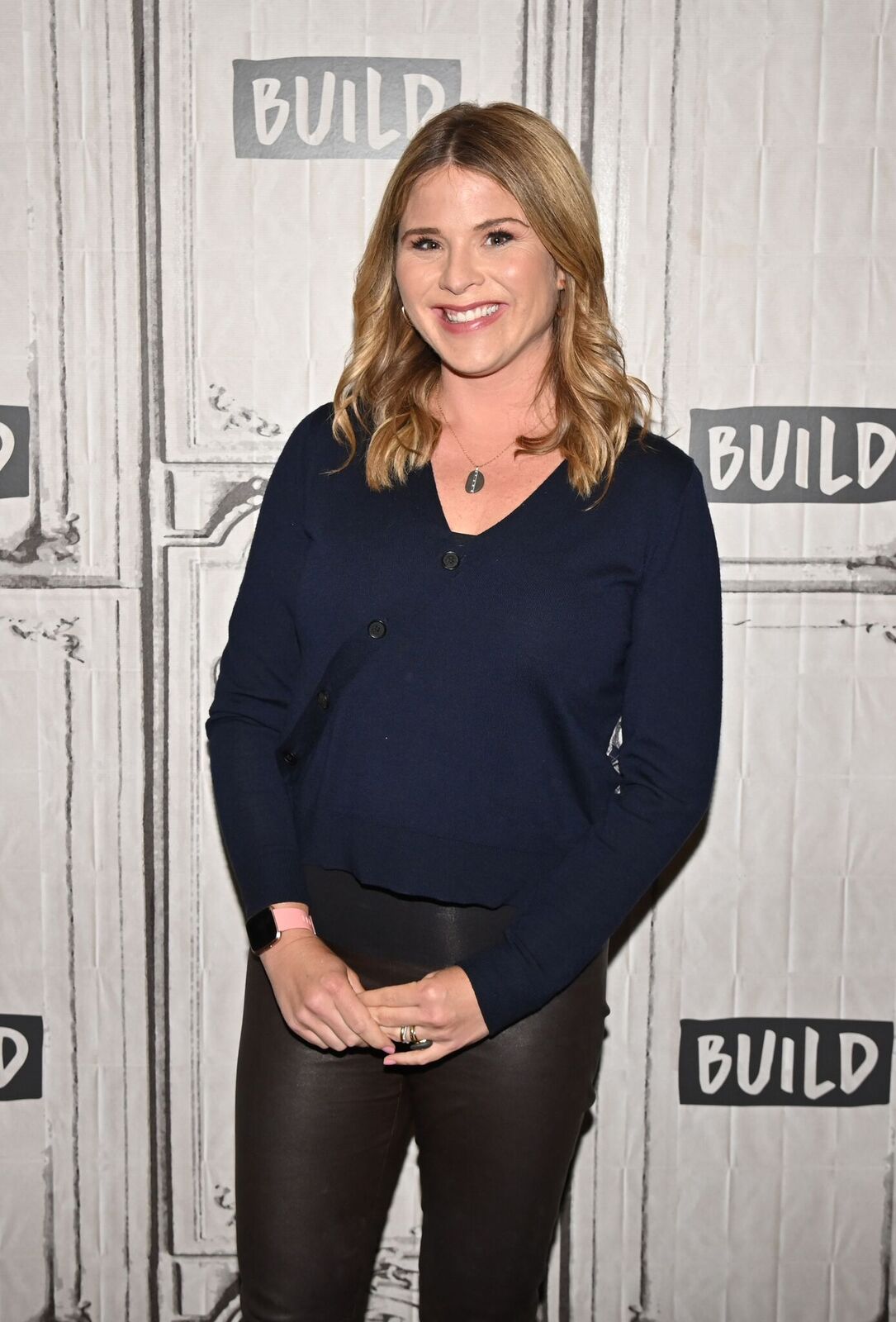 The surge of survivor's guilt came with knowing that infertility was a prevalent problem in her family. At the time, her twin sister, Barbara, had just gotten married and was most likely to start trying soon. She wrote:
"My parents went through so much in order to conceive us. They thought that if Barbara was trying, she might understandably envy my pregnancy."
Hager went on to get candid about motherhood in the book, admitting that she was extremely surprised by her third pregnancy, deeming it an "immaculate conception."
The survivor's guilt came in waves as she thought about her then-newly-married twin and her co-star on "Today," Hoda Kotb, who decided to adopt so that she could become a mother. She wondered what both women would think when she told them she was expecting another child.
Her father had been the first to bring up the uncomfortable issue of Barbara's supposed discomfort.
Hager also revealed that her parents, former President George W. Bush and Barbara Bush had the same concerns for her twin sister. They did not want Barbra to feel unhappy or left out in any way.
The now-mom-of-three also wrote that she and her husband, Henry Hager, did not intend to have any more children after they had their first two daughters, Poppy and Margaret. With infertility running in the family, it was extremely challenging to conceive their second daughter, Poppy.
To their surprise, the third pregnancy came around the same time she started working as a co-host on "Today." With that in mind, she was also torn between excitement for her pregnancy and a sense of uncertainty with her job and not knowing how the network would take her being pregnant right at the start.
When she informed her parents, her father had been the first to bring up the uncomfortable issue of Barbara's supposed discomfort. However, when Hager broke the news to her twin, there was nothing but love and congratulations waiting for her.
The next person she knew she needed to tell was her co-star, Kotb. She became anxious thinking about how she would tell her. Just like Barbara, Kotb was happy for Hager and reassured her that she did not need to worry or feel guilty. 
Hager eventually welcomed her third child, Hal, in August 2019. In her book, the show host narrated many special moments that she and her sister shared together, including her heartwarming toast at Barbara's wedding.
It seemed that no matter what happened, children-related or not, Barbara and Hager would always have each other's backs. Hager recently returned to filming the "Today" show amid the pandemic and described it as "surreal." With her family and friends being supportive as always, she will be just fine.