Lauren Wood Is Odell Beckham Jr's Girlfriend — What to Know about the Gorgeous Model
NFL star Odell Beckham Jr. is in a relationship with the gorgeous Instagram model and influencer Lauren "Lolo" Wood, since the summer of 2019, and the couple has been making headlines on social media ever since. 
Celebrity romances are big news, and when Cleveland Browns player Odell Beckham Jr. started dating a pretty Instagram model, the world took notice, and speculation about their relationship was rife.
Since then rumors have been flooding social media about Beckham's possible involvement with other women, but Lauren Wood seems to be completely unfazed, and confident in her bond with Beckham.
The striking green-eyed blond is a representative of several prestigious brands, such as Novex Hair Care, Fashion Nova, and Hot Miami Styles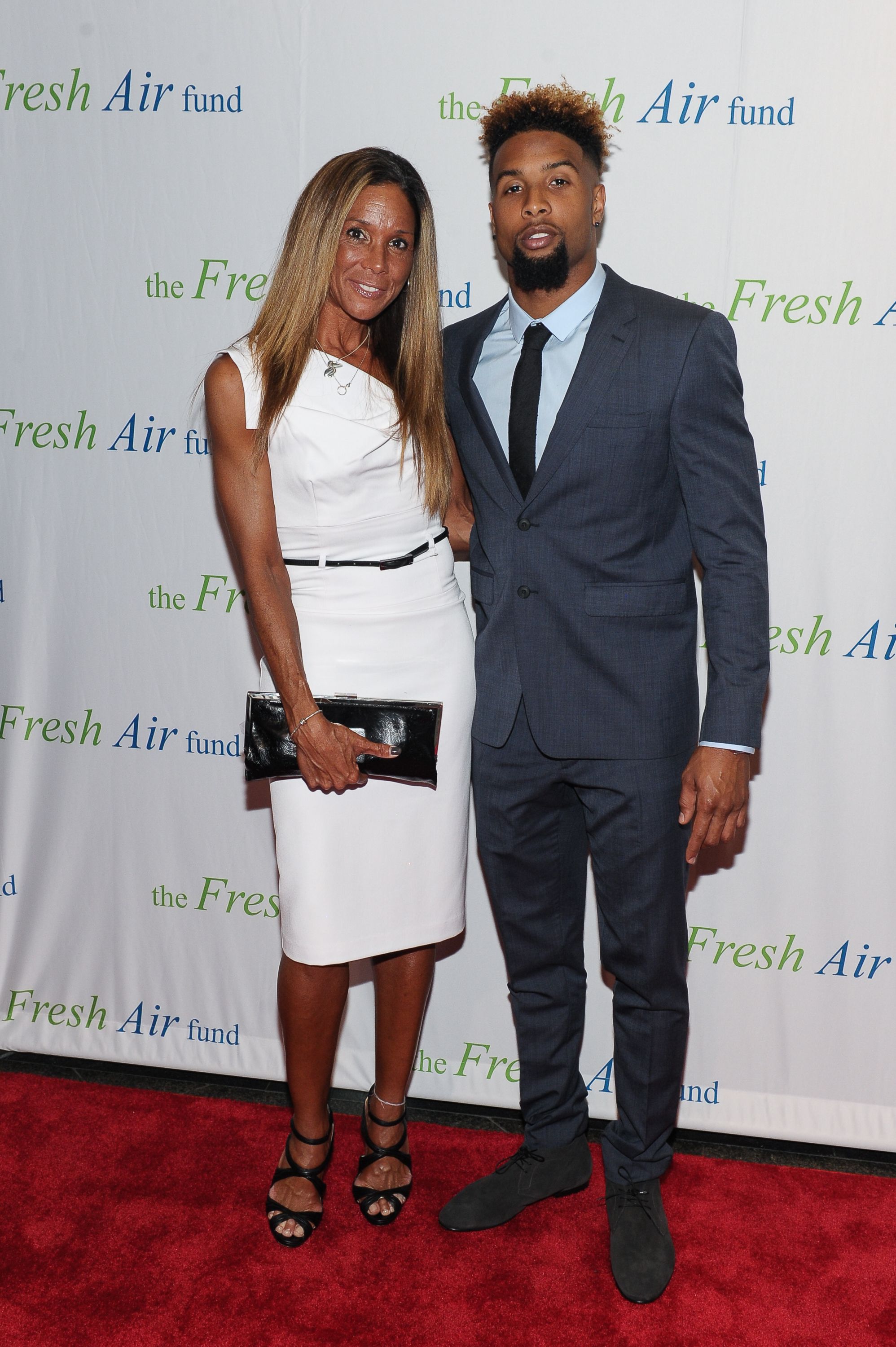 CELEBRITY ROMANCE
If Wood was already a celebrity in her own right as a fashion influencer and Instagram model, she has reached a new level of notoriety since her relationship with Beckham has become common knowledge.
The 27-year-old Texas native first became known in 2015, for her participation in the  MTV series "Wild 'N Out," and then went on to consolidate her status as an Instagram star with over 1,4 million followers.
The striking green-eyed blond is a representative of several prestigious brands, such as Novex Hair Care, Fashion Nova, and Hot Miami Styles, but although she posts extensively on Instagram about her work, she is very circumspect about her personal life. Wood has never shared snaps of herself and Backham on social media.
The only exception was a series of photographs Wood posted on Beckham's birthday, which was when she first revealed their relationship. She captioned the post:
"Happy birthday @obj ! Your soul is pure gold . U know I can write lot about you, but I rather keep passing these love letters"
MEETING MOM
By the time Beckham and Wood went public, the Instagram star had already met the NFL Player's mother, Heather Van Norman, an important rite of passage in any relationship destined for a more serious future as we all know. As for her romantic past, it is known that Wood was linked to actor James Harden, former professional boxer Floyd Mayweather,  and NBA player, Eric Moreland. 
Beckham has dealt harshly with trolls and haters who have attacked his lady on social media. Beckham, who recently signed a $95 million, 5-year contract with the New York Giants is certainly quite a catch, but the couple seems to be genuinely in love, and do not sting on the PDA whenever they are caught out and about together.
SCANDAL
Sadly some people seem determined to make their reputations at Beckham's expense, and among them is a woman who claims she has had an affair with the player, during his relationship with Wood. Beckham has denied it, and Wood, for one certainly doesn't seem to believe her. She has ignored the sordid claims and carries on with her life as usual.
Beckham was previously linked romantically with "Euphoria" star Zendaya, and in early 2019 the actress surprised the player by meeting up with him at the Paris airport. More recently, Beckham took Wood on a romantic getaway to Africa, where the couple got to spend some quality time together away from the intense scrutiny of the press and social media.
THE FUTURE
What the future holds for the couple is a mystery, and Beckham and Wood aren't telling any secrets. The inclusion of their families the romance is a clear indication that things are getting serious, as is the trip to Africa.
Fans are hoping that an engagement is in the cards for the NFL player and the Instagram star, who seems to be as family orientated as Beckham, who is particuçarlçy close to his mother and his little brother.
Maybe the COVID-19 pandemic will give the couple more time together, and help them to make up their minds to move things up to the next level...