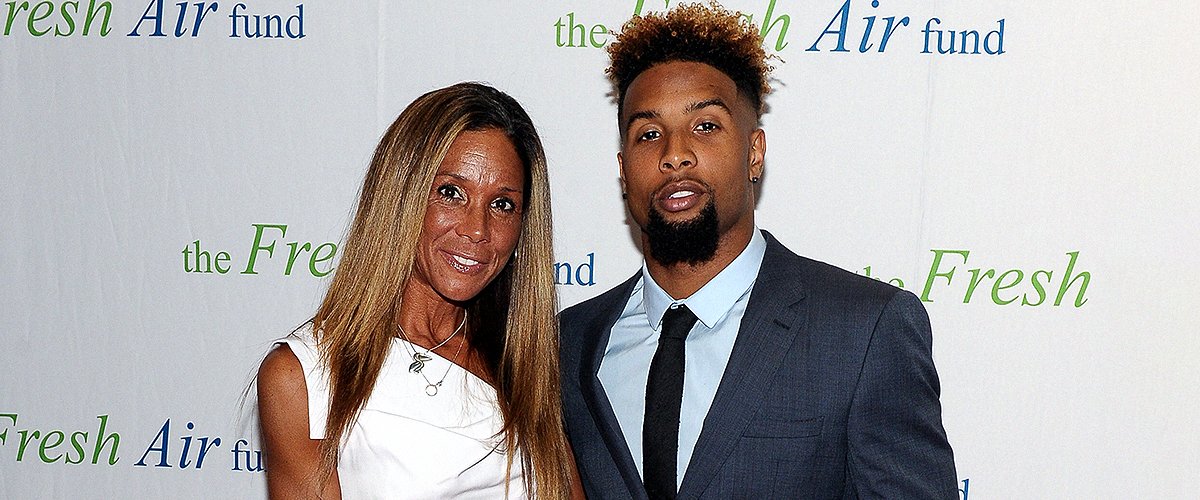 Getty Images
Odell Beckham Jr's Mom Got Pregnant with Him While Training for the Olympics Trials — Meet Her
The Cleveland Browns' star athlete's relationship with sports started even before he was born, and he owes much of his current success to the support and guidance of his parents.
27-year-old Odell Beckham Jr. found fame as a professional football player after being signed by the NFL's New York Giants in 2014, and since 2019, he has been a member of the Cleveland Browns.
He bears the name of his father, also a talented football player with the LSU (Louisiana State University) Tigers, the same team on which Odell Jr. got started as a college student.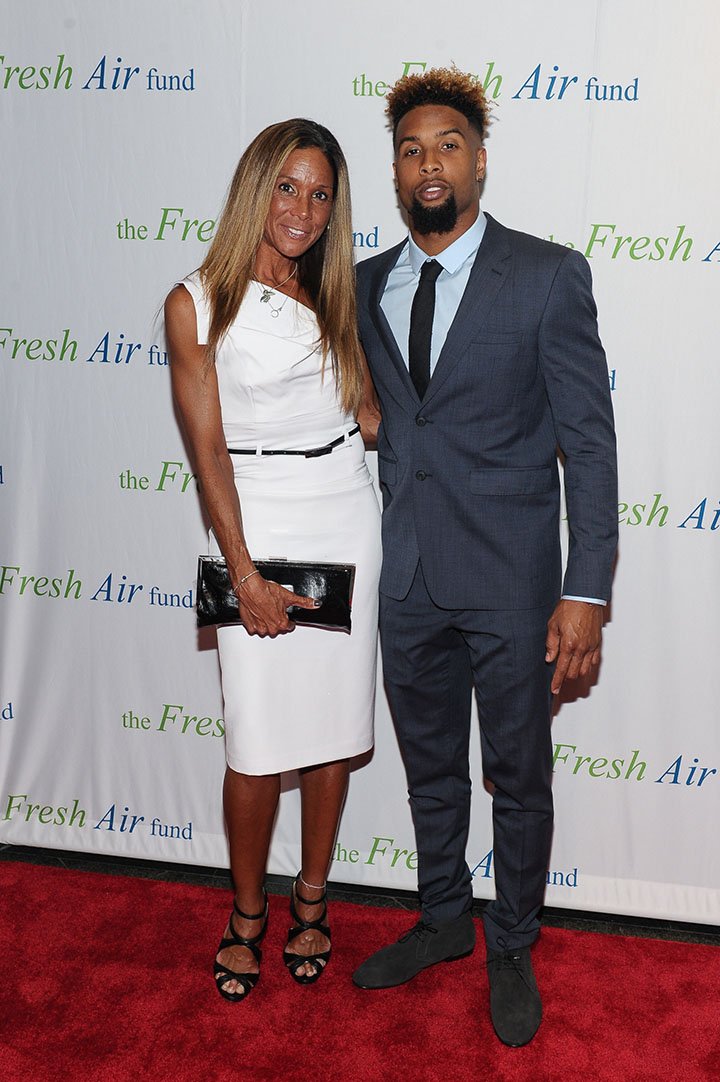 Heather Van Norman and son Odell Beckham, Jr. attend the 2015 Fresh Air Fund's Salute To American Heroes at Pier Sixty at Chelsea Piers on May 28, 2015 in New York City. I Image: Getty Images.
But Odell didn't only inherit sports excellence from his father, since his mother, Heather Van Norman, also made history at LSU as a track and field star. Let's learn a little about this talented woman.
BORN TO RUN
Van Norman's history with track goes back to her high school years in Minnesota when she earned so many medals that her father once joked about how if she were to pin them on her jacket, "she would [have been] bulletproof."
Her performance rapidly caught the interest of universities from all over the US, and after briefly attending college in her hometown she transferred to LSU, and by the time she graduated Van Norman was a six-time NCAA All-American.
A LIFE AT LSU
By 1992, Van Norman was working hard to make it to the Olympics, but she changed priorities when she became pregnant with Odell Jr. which could have slowed her down but in no way ended her sports career.
Supported by her family as well as her LSU coach and Odell's father, Van Norman kept devoting herself to college track and field. With two LSU sports stars as parents, Odell Jr. basically grew up in what later became his Alma Mater.
COACHING CAREER
Once her time as student and athlete in LSU was complete, Van Norman got herself a career as a coach that has gone on for three decades now, serving with great success in Rice University, Georgia Tech, and Tulane University.
From 2012 to 2017, Van Norman worked as the head coach for the Nicholls State University Colonels track and field and cross country programs, where she earned recognition for her solid job.
"I sincerely appreciate her passion for our student-athletes' comprehensive success and I wish Coach Van Norman nothing but the absolute best," Nicholls State Athletic Director Matt Roan said about her upon her resignation.
MASTERS DEGREE
Van Norman is equally passionate about sports and teaching, as she proved when she made time in her busy life to return to LSU to obtain a master's degree in higher learning and sports administration.
She graduated in 2015, taking to Instagram to share her achievement with her thousands of followers, and as much as she takes pride in all the things she manages to do, she took a moment to thank God for it.
"A mom of two, full-time coach, and graduated in two years without stopping in Masters In Administration in Higher Education. You can do all things through Christ!" she captioned her photo wearing her cap and gown.
MOTHER AND SON
Apart from being his biggest inspiration, Van Norman is also Odell's biggest fan, and the two are very close, with each frequently appearing on the other's social media as well as spending quality time and traveling together.
As Van Norman has reportedly told Odell all his life, he was determined to become an NFL star since age four, and being a sportswoman herself, she always took her son's goal seriously, with the support of his father, who shared the same dream.
"It definitely helped out a lot to have them there the whole time with me," Odell shared with CBS when he was about to be drafted by the NFL.
Up until he made the big jump to become a professional footballer, Odell sought the mentorship of his mother, always eager to hear what she had to say about his training.
"I flew her out here this week just to touch base and see what she thinks about my form and how I'm getting off the line and all of that stuff. It's definitely been fun for her to coach me up and to watch me prepare," Odell shared in 2014.
MORE ON ODELL
In 2018, Odell became the highest-paid wide receiver in the NFL when he landed a $95 million contract with the New York Giants. But just seven months later he was traded to the Cleveland Browns.
Recently, in April 2020, after playing just one season with the Browns, rumors about Odell getting traded once again started to circulate, but as of April 16, they have been strongly denied by the parties involved.
First, sports journalist Charles Robinson made some inquiries that led him to tweet that there actually had not been any trade discussions about Odell between the Browns and the Vikings.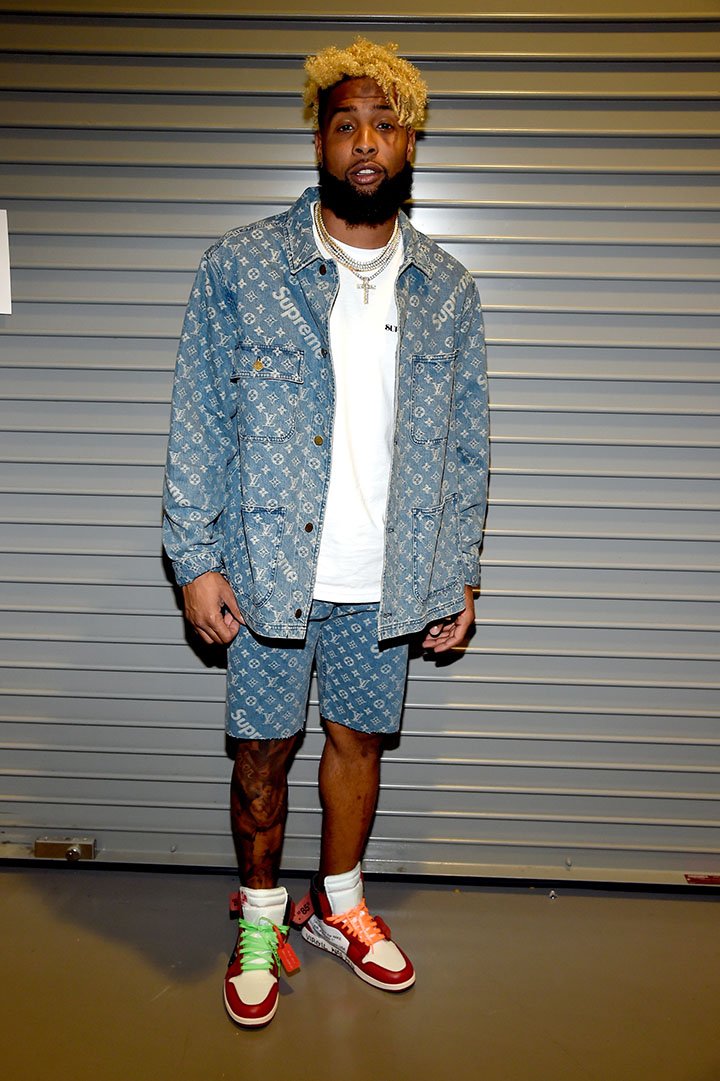 Odell Beckham Jr. attends Nickelodeon Kids' Choice Sports Awards 2017 at Pauley Pavilion on July 13, 2017 in Los Angeles, California. I Image: Getty Images.
Then, the Browns' chief strategy officer Paul DePodesta stated that the rumors were "completely false" in a news conference call, explaining:
"It's pretty clear what we're trying to build. The idea that we'd take away from that core doesn't make sense and is not something we're exploring."
On a personal level, Odell had been rumored to be dating 27-year-old model and television personality Lauren "Lolo" Wood for months before the relationship was confirmed via Instagram on Odell's birthday, November 5, 2020.
More recently, on March 14 -- Wood's birthday -- Odell also took to Instagram to dedicate a post to his sweetheart, wishing her a "happy born day."
Please fill in your e-mail so we can share with you our top stories!