Shaquille O'Neal's 2nd Daughter Stuns in Plunging Crop Top & Shorts Weeks after Starting New Chapter in Her Life
Shaquille O'Neal's second daughter Amirah O'Neal flaunts her youthfulness in a chic style. The young lady looked daring as she lounged in a plunging crop top and jeans shorts, shortly after beginning a new chapter in her life.
NBA legend Shaquille O'Neal has six kids, four of whom are the biological kids between himself and business legend Shaunie O'Neal. 
The O'Neal patriarch has a close bond with his kids, and a few of them inherited his athletic genes. One of which is Amirah, his second daughter.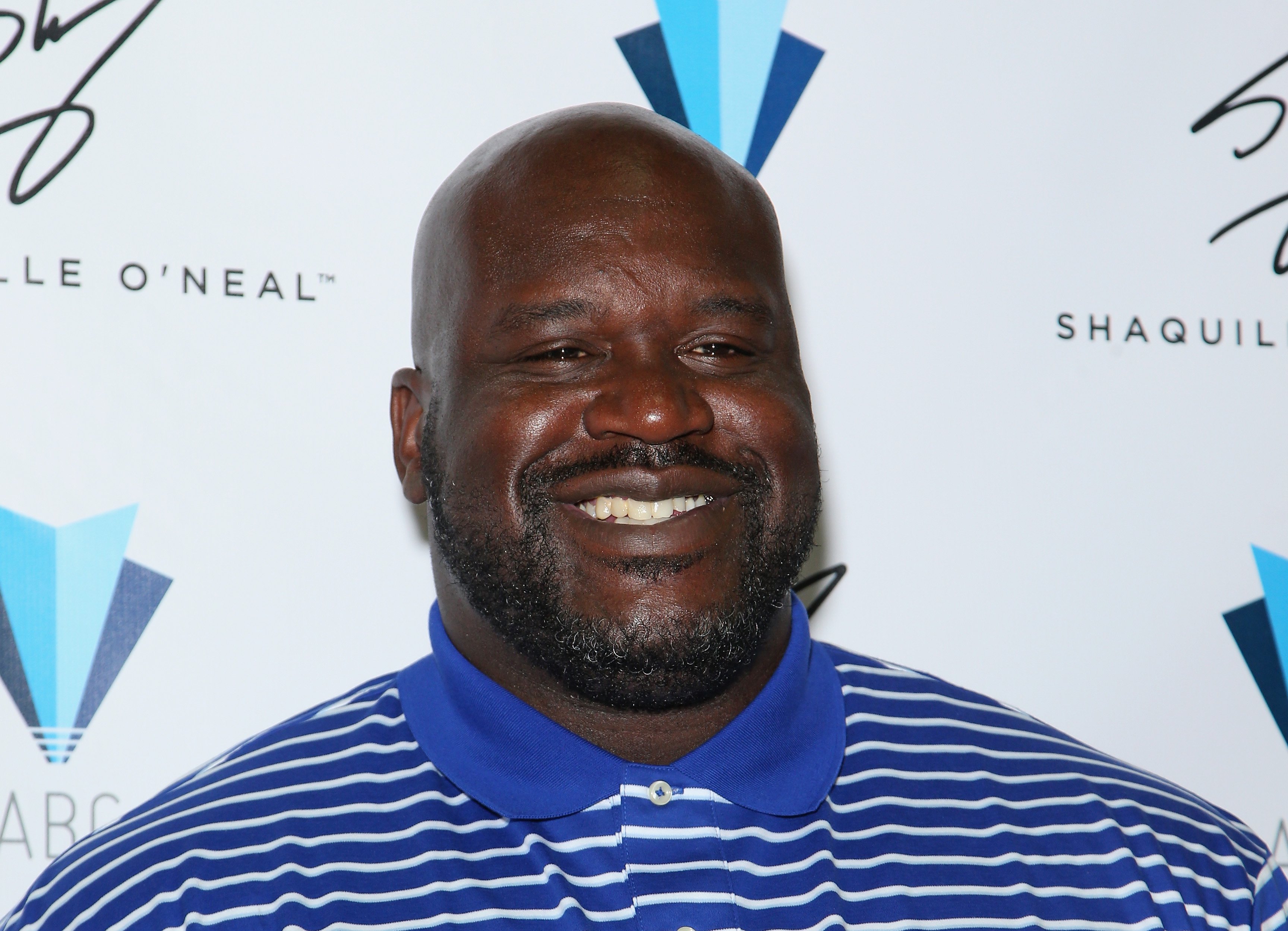 The young basketball player already established some incredible records while playing on her high school team. She is now in LSU, ready to follow her dream, make her folks proud and add more groundbreaking achievements to her portfolio.
Amirah is a passionate athlete who also enjoys an exciting lifestyle. When she is not in court, she adheres to an intriguing schedule that involves having a great time and enjoying herself.
AMIRAH'S LATEST UPLOAD
The young blood has only four photos on her Instagram page but constantly updates her Instagram stories. Recently, she shared a three-slide shot, showing her light complexion and toned physique under the sun's piercing rays.
Shaquille's mini-me posed in front of a tall glass window, on a uniquely trimmed grass, rocking a mustard-colored top with plunging neckline, on tiny shorts. 
Her face bore a happy look, with no makeup on except for artificial eyelashes, and her long wood-brown hair fanned against her body. The accompanying caption read:
"1 of a kind."
The NBA legend did not only pass down his athletic genes but also his confidence to his kids. Amirah has been very proud of her life lately and wants the whole world to hear the good things happening in her life.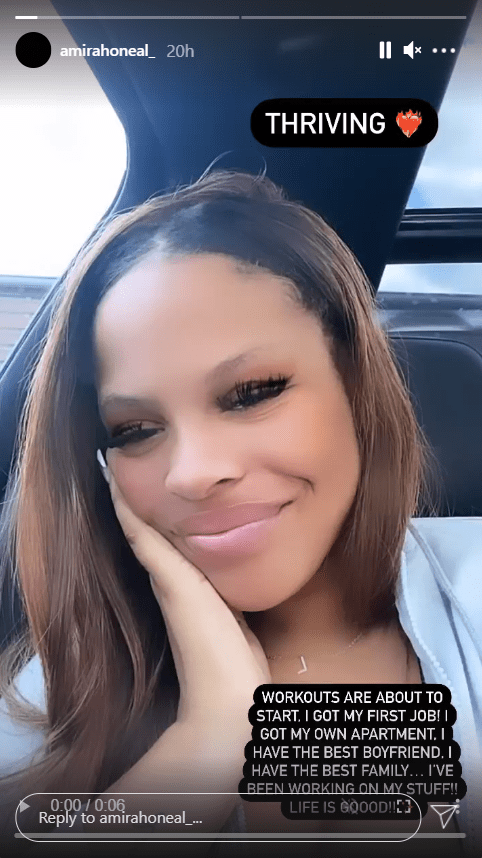 After the model pose shots, Amirah confidently told her audience via a selfie snap that her life had changed. The LSU student wrote:
"Workouts are about to start. I got my first job! I got my own apartment. I have the best boyfriend. I have the best family. I've been working on my stuff!! Life is gooood!!"
ALL ABOUT THE O'NEAL FAMILY
Despite being brought up with a silver spoon, the NBA's mini-mes are all level-headed, thanks to the lessons learned from their father.
As far as parenting is concerned, Shaquille is ready to support his kids, adding that their mothers did an excellent job. He spends time with them, at the gym, and making hilarious videos around the house.
However, he has set some standards for his daughters. The NBA star admitted that he wants them to be well learned, with possibly a master's degree, owning their companies, and needing nobody's help.