Shaquille O'Neal's Daughter Amirah Flaunts Toned Thighs in Mini Shorts Sitting on Wooden Chair on Balcony
Shaquille O'Neal's daughter Amirah does not miss the hoops when she shoots and when she gets shot, the results are often attention-grabbing. Check out her latest post on social media and learn more about the gorgeous basketballer. 
Amirah O'Neal rarely ever posts pictures of herself on her Instagram page which has more than 115k followers. In fact, she currently only has two posts on her page, one which she shared in June and another she shared more recently. 
The post came with a daring caption and two pictures of herself dressed in skimpy outfits as she posed. Both shots were taken outdoors, and they featured her perched on the arm of a wooden chair set up on a balcony.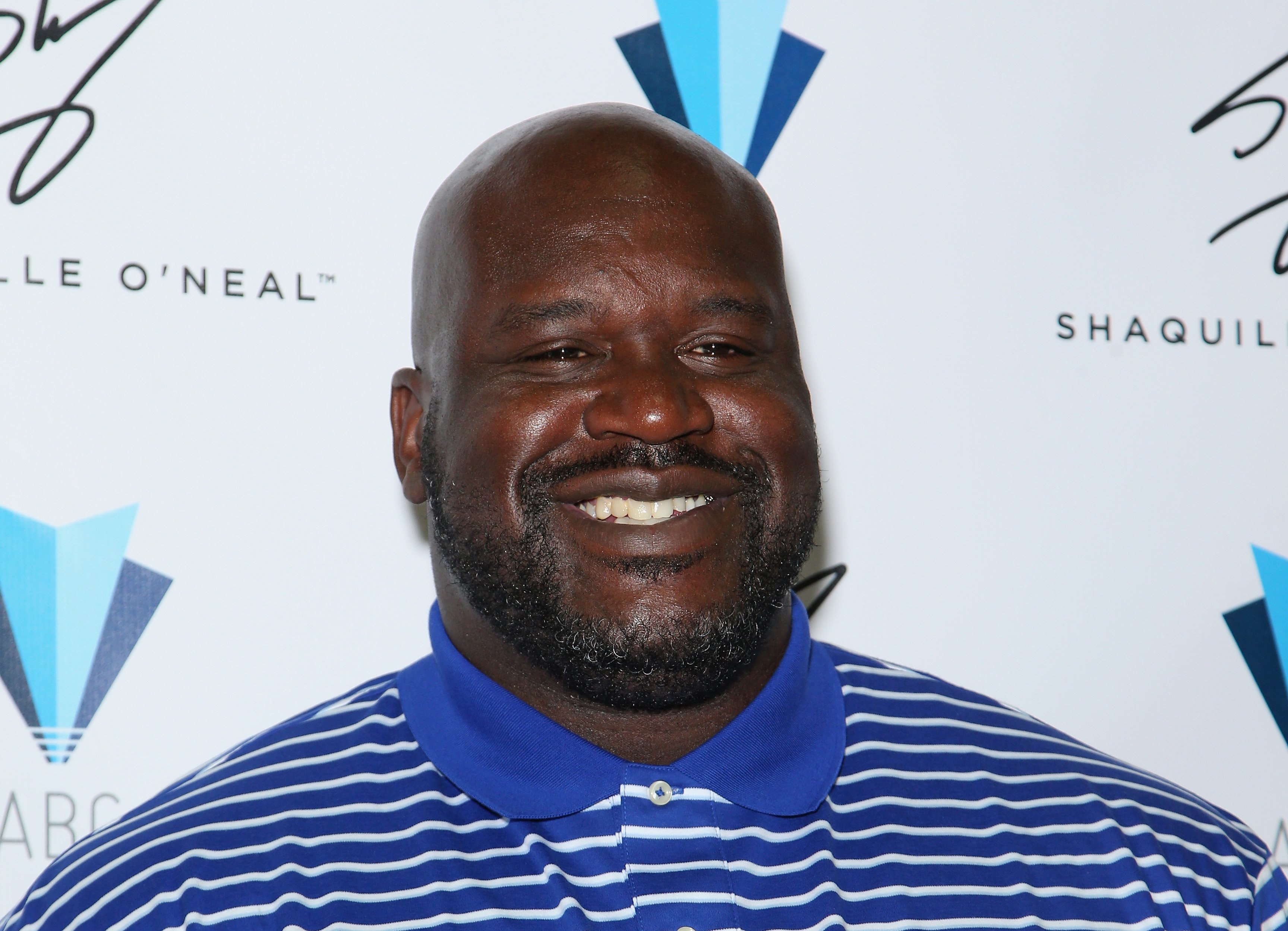 In the first frame, she wore a goofy look on her face and had one leg resting on the chair itself while the other extended to the floor, drawing attention to how long and toned it was. 
The second frame captured Amirah looking directly at the camera as she posed with both her legs up in the chair while she remained balanced on its arm. 
The pose was made even more attractive by her attire; a black long-sleeved tank top and mini denim shorts ended well above the middle of her perfectly carved quads.
She complimented the outfit with a pair of fashionable-looking sneakers. The beautiful girl is Shaquille O'Neal's middle daughter and, like he was, is also a basketball player. Keep reading to find out more about her.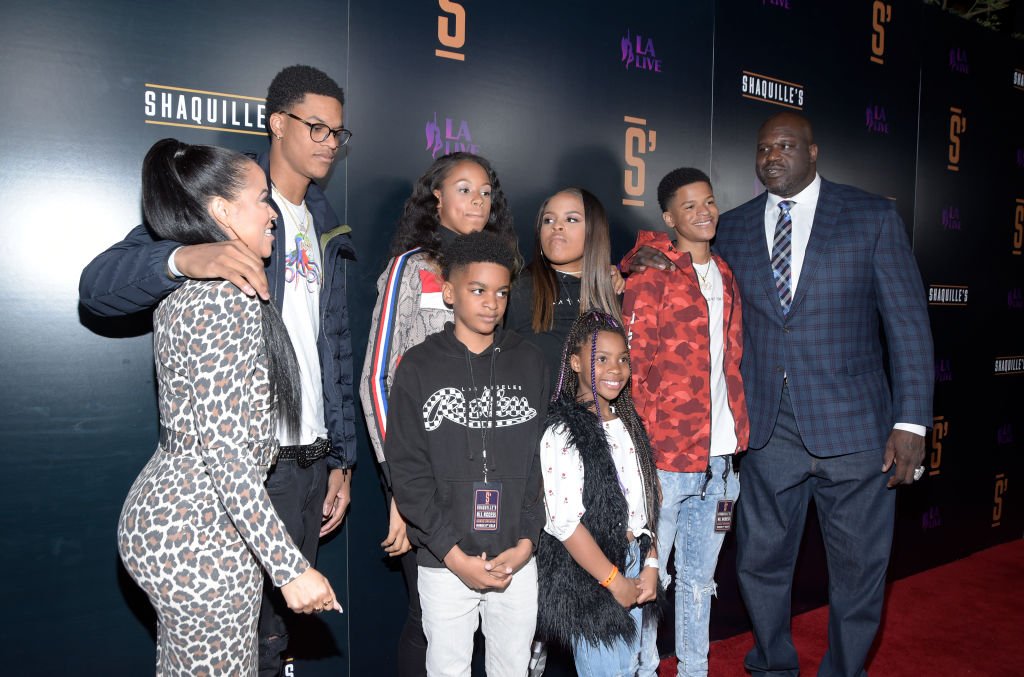 HER PARENTS
Shaquille and his ex-partner Shaunie O'Neal welcomed Amirah. She was his second daughter and her first. While the former basketball player is no longer married to Shaunie, they enjoy a great relationship as friends and have done their best to co-parent their children. 
Shaquille always praises the great work she did with their kids; according to him, they were all raised right by their mothers, so discipline almost never comes up. The NBA legend is proud of all six of his kids and does not shy away from any opportunity to spend time with them. 
Last year during the quarantine, the doting father got a lot of bonding time with his kids as their movements were restricted due to the COVID-19 pandemic. So he joined them in various activities, including making TikTok videos and helping his boys get better at working out. 
AMIRAH O'NEAL 
Amirah Sanaa O'Neal was born in 2001. She had a very prolific high school basketball career at her school in Santa Monica. She is currently enrolled in LSU for college and is on their basketball team. 
Some pictures he shares capture him posing with famous celebrities like Tyler the Creator. 
Amirah revealed the big news in a post she shared via Instagram. It saw her express pride in becoming a "Tiger" while simultaneously conveying her insecurities about college. 
That was in 2020, several months down the line, and it seems the talented athlete has settled down nicely into her life as a student-athlete. When she is not on the court, she enjoys painting, drawing, cooking, or indulging her love of Mexican foods. 
TAHIRAH O'NEAL 
Tahirah was born in 1996, making her the oldest among Shaq's kids. He shares her with his ex-girlfriend Arnetta Yardbourgh. 
They welcomed her in Orlando, FL, but she moved to Houston after her college years. As a result, she mostly flies under the public's radar, opting instead to live a life dogged by the paparazzi. 
She reportedly has an interest in philanthropy and has been working with groups like The Trevor Project to try to make the world a better place. 
MYLES O'NEAL 
Myles Baptiste O'Neal was born in 1997 to Shaunie and the man she was with. Shaq adopted him when he married her, making Myles his only stepson for now. 
Myles seems to have a repertoire of talents to choose from; he has tried his hands at modeling and has walked runways for the big names in the industry, but these days, he is primarily a DJ — a hobby he reportedly picked from Shaq, who also enjoys being a jockey.
SHAREEF O'NEAL 
Shareef Rashaun O'Neal is Shaq's oldest biological son, and he was born in 2000. He followed his dad's path as a basketball player.
The super talented boy started his college career at UCLA and was redshirted his first year, but he ended up transferring to LSU, where he's also on the basketball team. 
He struggles with getting compared to his larger-than-life father; perhaps it even had something to do with him not wanting to play basketball as a younger child. 
SHAQIR O'NEAL 
Born in 2003, Shaqir Rashaun O'Neal is Shaq's youngest son with his former wife, Shaunie. He also plays basketball, and his Instagram page is inundated with videos of him showing off his skills as well as his blessed life. Some pictures he shares capture him posing with famous celebrities like Tyler the Creator. 
ME'ARAH O'NEAL 
Me'arah Sanaa O'Neal arrived on earth in 2006. She is Shaq's youngest daughter and also plays basketball. But, like Amirah, she's not big on social media; her only Instagram post is dedicated to her sister. 
She was close friends with Gigi Bryant, who lost her life in a crash that claimed hers and her father Kobe Bryant's life in early 2020.