Shaquille O'Neal's Daughter Amirah Celebrates 1st Job & Own Apartment in IG Stories
Congratulations are due for NBA star Shaquille O'Neal's daughter as she celebrates a few milestones. The 19-year-old revealed that she got her first job and apartment on her Instagram stories. 
NBA legend Shaquille O'Neal has plenty to celebrate these days. The athlete and doting father's 19-year-old daughter Amirah recently celebrated two firsts on her Instagram page, showing us that she is thriving. 
Amirah proudly listed all of the fantastic things about her life which included a new job and apartment. She also mentioned her family, boyfriend, and personal ventures in the story, where she smiles with contentment.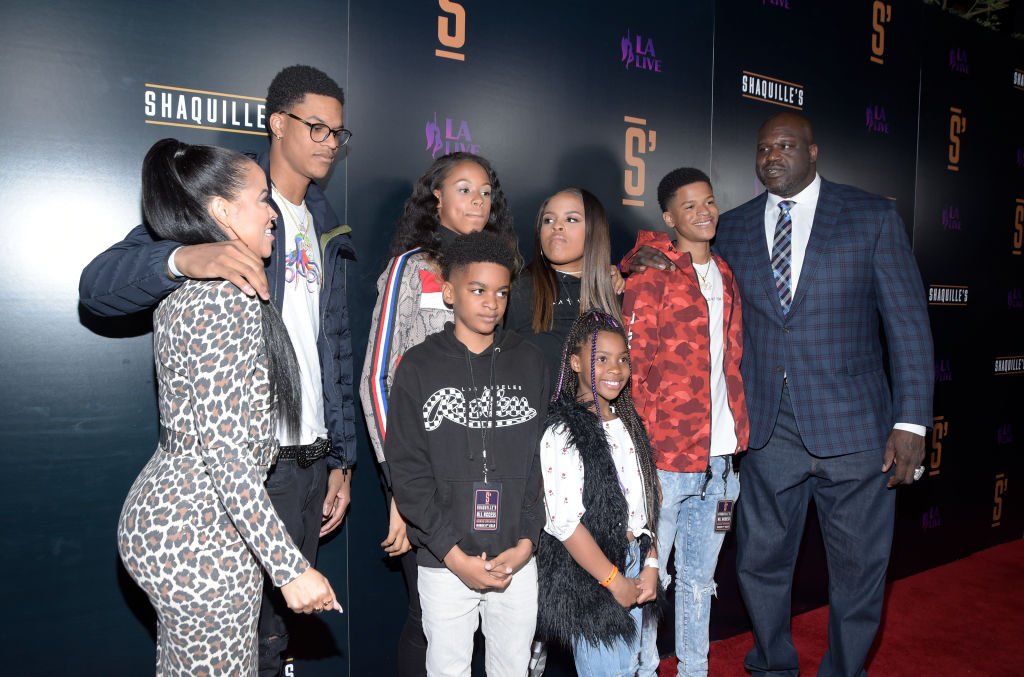 Amirah may be one of very few extremely privileged teens who show interest in doing their own thing. One can't help but think whether she may have her father's supportive ways to credit for her ambition. 
O'Neal opened up about his parenting styles in an interview with Jimmy Kimmel, which gave us a glimpse of him as a dad. He revealed that he encourages his children to have fun and only pressures them to work hard at school. 
The NBA superstar has six children, most of which play basketball like their father. However, despite being a professional basketball athlete, O'Neal shares that he doesn't need to strong-arm them to perform on the court.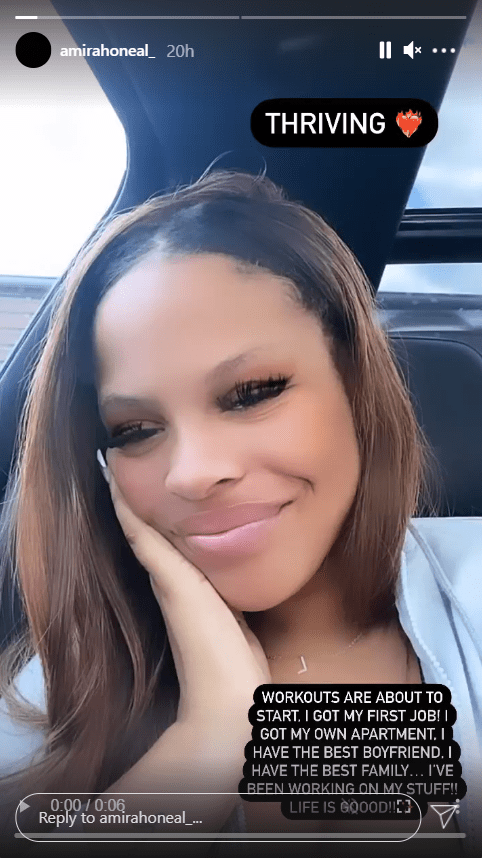 The retired professional baller may not even need to push his children to play ball as they are already great on their own. O'Neal revealed that his skills were not as sharp when compared to his offspring's. 
Last year, Amirah shared that she committed to being a student-athlete at her father's alma mater, LSU. In her announcement, she revealed that she was excited and ready for the challenge of being part of the Tigers' team. 
The 19-year-old joined her brother Shareef, who transferred to the Tigers from UCLA earlier that year. Although the siblings have big shoes to fill, they seem to be doing perfectly okay on their own accord. 
Thankfully, independence is what O'Neal wishes for his children exactly and has mentioned it several times. He even revealed that he'd prefer them to pursue other fields while promoting his American Express partnership. 
While the O'Neal children may seem to be leaning towards basketball, they seem to be granting their father's other wishes. Amirah's Instagram post shows that his children do have their own goals as he wanted for them. 
O'Neal may have an intimidating stature, but he reveals he is not the parent to fear in his children's lives. The NBA legend once shared that he is more casual than his children's mothers when it comes to enforcing rules. 
However, O'Neal does have one rule that he'd like his daughters specifically to abide by, which is no dating before turning 25. Unfortunately, the rule didn't stick since his 19-year-old daughter confirmed she has a boyfriend. 
Although O'Neal has let the fact that his teenage daughters are dating slide, there is an element that could change that. O'Neal shared that he would 'probably not' want his daughters dating NBA stars last year. 
Although he has not expressed that he would forbid them from dating a basketball athlete, we assume his daughters will take the advice. Besides, who knows the intentions of an NBA star better than an NBA legend?
It looks like O'Neal does not have much to worry about when it comes to his children, as per Amirah's recent story. His five other children are also doing pretty well for themselves on and off the basketball court. 
His eldest child Taahirah has her hand in philanthropy, and his stepson, Myles, is a DJ and model. The last four, Shareef, Amirah, Shaqir, and Me'arah, all play basketball, and all have the individual ball skills that make them great.