Shaunie & Shaquille O'Neal's 5 Kids Look like 'Giants' Posing With Their Beloved Mom In Garden Picture
Saying that Shaunie and Shaquille O'Neal's children are tall would be an understatement. In a recent photo, the kids look like "giants" posing next to their mom.
On June 29, Shaunie O'Neal took to Instagram to share a photo of herself posing with her five children: Myles, Amirah, Shareef, Me'arah, and Shaquir. Their beautiful bond is evident. 
While the large family's bright smiles attracted a lot of attention, the height difference between Shaunie and her children stole the spotlight. Shareef even joked on his Instagram stories that his mom was not short. Instead, "we just giants" [sic].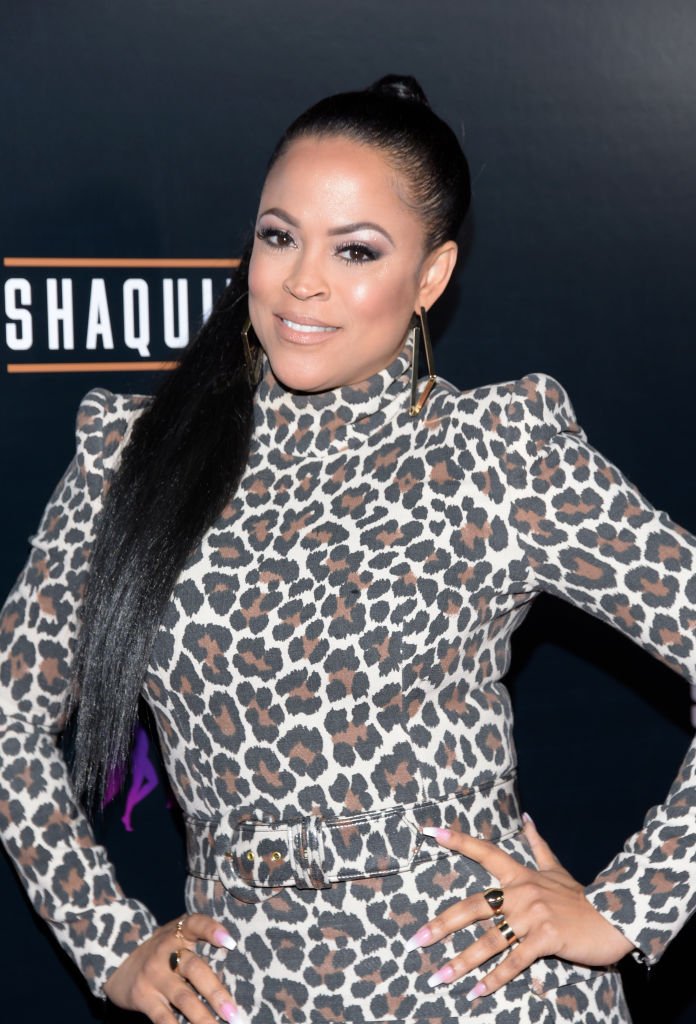 SHAREEF'S HEALTH ISSUES
Out of Shaunie's five children, Shareef is the one who has made headlines the most. When he was only 16 years old, he was already a 6 feet 9 inches basketball player dunking on Shaq. 
From a young age, Shareef has been working hard to become an NBA player. Unfortunately, not everything in his life has been a walk in the park.
When he was about five or six years old, he dealt with some "minor heart problems" and even got a cardiac ablation done. Since then, Shaunie took him to the cardiologist once a year to make sure everything was okay. 
Shareef remained healthy until 2018 when doctors discovered he needed open-heart surgery. Everything began after he signed with the UCLA Bruins basketball team and started feeling sick.
He explained he used to feel fatigued faster than his teammates, but he didn't pay much attention to it. After going through a few tests, he was given a heart monitor.
With the study results in hand, the team's coach arranged a meeting with Shaunie and Shareef and told them he needed to seek professional help to repair a right coronary artery. 
They pointed out that if Shareef didn't get open-heart surgery, he wouldn't be able to play basketball again because it was too risky. Later that year, Shareef got the medical procedure done, and he's back on the court.
Shaunie has also been candid about her relationship with Shaq.
SHAUNIE ON HER DAUGHTERS
Earlier this year, Shaunie attracted a lot of attention after saying she would not ban her daughters Amirah and Me'arah from dating NBA players in the future.
Some of her fans were quite surprised, especially because her ex-husband, former NBA star Shaquille O'Neal, cheated on her several times with different women.
Shaq himself admitted he wouldn't like his daughters to one day date basketball players as he probably understands how challenging it is to stay faithful while being on the road for so long and having a lot of money and women willing to hook up.
Still, Shaunie pointed out that she would neither ban nor encourage them to date professional athletes. If they do, though, they will be held to high standards. Shaunie said: 
"That guy is going to have a whole, like, here we already know the game, so he better be real, real good. A real man, real real good, like perfect" [sic].
CO-PARENTING WITH SHAQ
Shaunie has also been candid about her relationship with Shaq. The former couple tied the knot in 2002, but the NBA legend filed for divorce in September 2007. 
They reconciled shortly after and stayed together for two more years. However, Shaunie filed for divorce in 2009, but the process only became final in 2011. Now, they have a "great" co-parenting relationship. 
Shaunie admitted it was not an easy journey as they needed a long time to find that much-needed balance as co-parents. Fortunately, they found it.
Nowadays, Shaunie and Shaq are comfortable enough, to be honest with each other and even share some details of their personal lives "to a certain extent" while also taking good care of their kids. What a beautiful family!