Shaquille O'Neal's Daughter Flaunts Honey-Colored Hair While Posing in a Zip-Detailed Top
One of Shaquille O'Neal's daughters, Amirah, shows off her perfect looks while being sunkissed by posing in a zipped-down top, revealing a bit of cleavage and her honey-colored wig.
Shaquille O'Neal's kids with his former partner, reality TV producer Shaunie O'Neal, are growing up fast and experiencing different changes in their lives.
The ex-lovers are parents to six kids, a daughter from Shaquille's former lover, a son from Shaunie's past relationship, and four biological kids of their own.
Despite their parents' fame, the O'Neal kids are on the pathway to making history individually and have their social media handles where they interact with their numerous fans.
Recently, one out of the bunch, Amirah O'Neal, shared an adorable photo on Instagram. Amirah looked gorgeous in the pair of snaps that she flaunted online, showing off her beauty.
She donned a top with a zipper that runs into a deep V-shaped neckline, leaving an avenue for a slight exposure of her cleavage.
Shaquille's mini-me wore eyelash extensions and sultry make-up with nude lipstick. She also had a straight honey-colored wig fanning both sides of her shoulders and was partially sunkissed by the warm rays of the sun.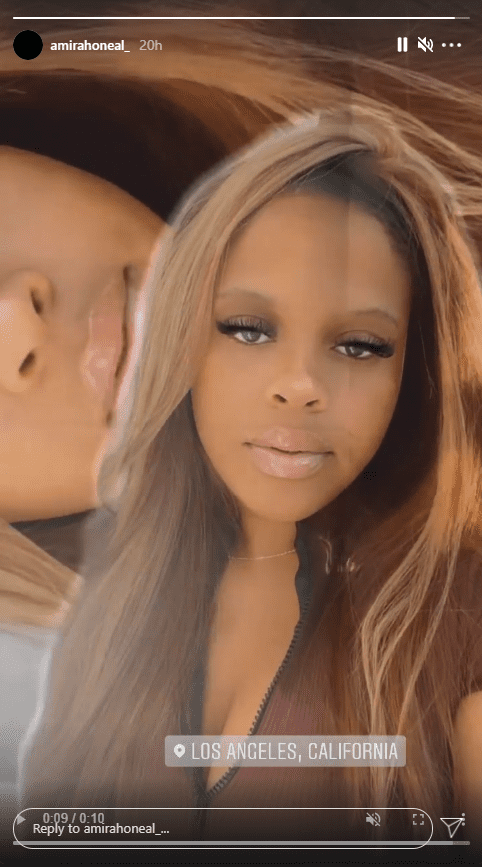 More than once, Amirah, who has only four posts on her page and loves to engage her fans via her Instagram stories, has proven to be a beauty with brains.
The Shaunie-Shaquille pack has proven their affinity to sports, except for the two kids they share with different partners.
She is one of the clan members to inherit her father's legendary NBA genes. The young basketball player made her mark in her school's team and gained proper recognition before graduation.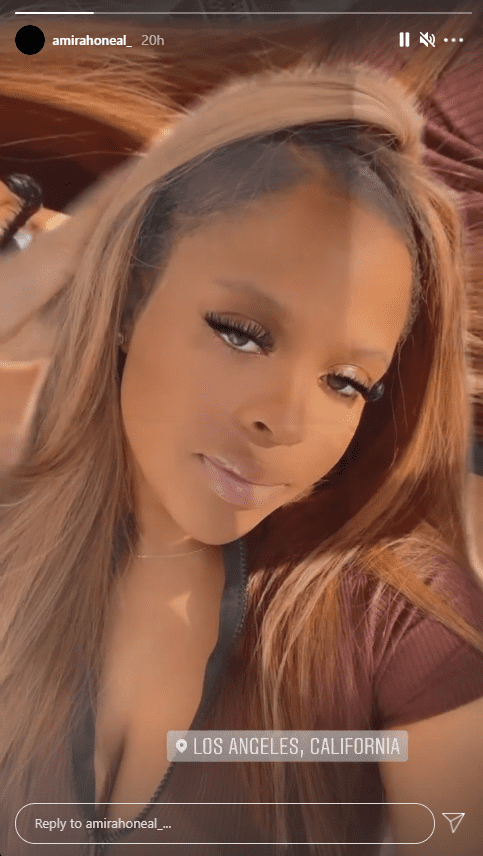 It did not take long before she joined LSU, and like her older brother Shareef, she pledged her commitment to making history in the same college their dad attended.
While sharing the news of her achievement, Amirah confessed she is unsure of what the future holds but is thrilled by being a part of the Tiger team.
The Shaunie-Shaquille pack has proven their affinity to sports, except for the two kids they share with different partners. The NBA star's firstborn Taahirah maintains a low profile and helps to dispense charitable deeds, while Shaunie's son, Myles, is a model and a DJ.
Despite the differences in career paths, their parents love them unrelentingly and have shared their desires for the kids. Shaquille told a reporter that he would love his daughters to be independent and have their degrees.
As far as dating is concerned, the father-of-six does not have a problem as long as his girls reach 25 before dating, and they do not date basketball players or stars.
Even with these limitations set on their relationships, Shaquille still has a great relationship with his kids and confirmed he does not make the rules in the house but enjoys spending precious time with his six wonderful kids!"