Watch Shaunie O'Neal Dance with Her Kids in a New TikTok Video
"Basketball Wives" star Shaunie O'Neal proved she is not a regular mom as she showed off her dance moves in a TikTok video with her kids, Shaqir and Me'arah. 
Although Shaunie O'Neal and Shaquille "Shaq" O'Neal's marriage ended way back in 2009, they have a good friendship and co-parent their five beautiful, talented children amicably.
Both stars have a close relationship with the kids and often document some of their memorable moments on social media. Recently, Shaunie took to Instagram to share a fun TikTok video dance challenge she did with her kids.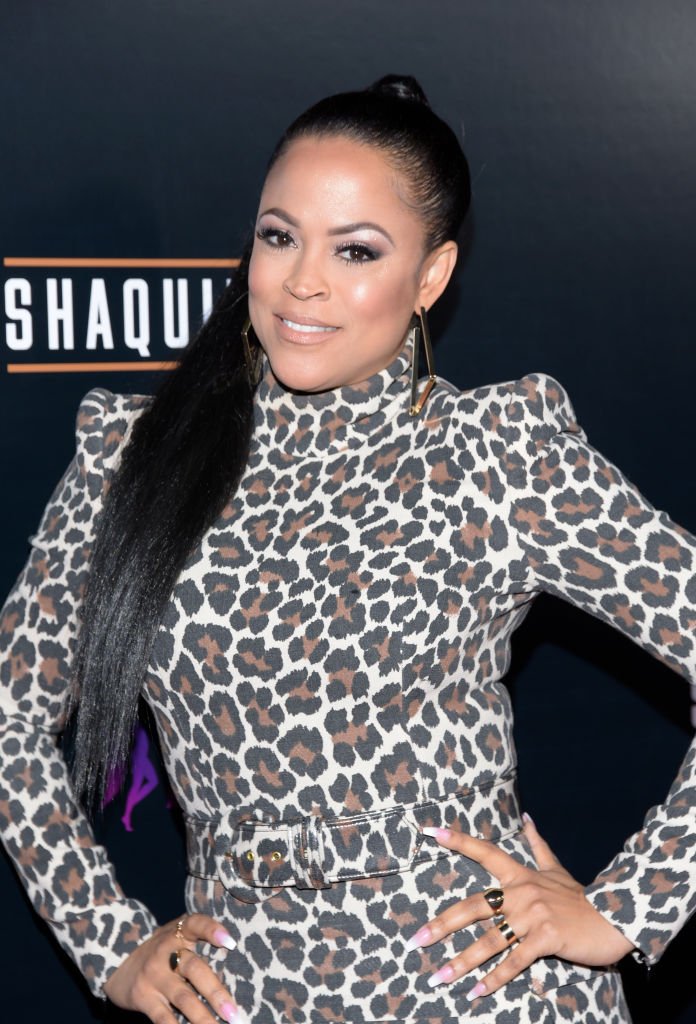 FAMILY DANCE CHALLENGE
At the start of the video, Shaunie could be seen preparing to dance with her two youngest kids, Shaqir and Me'arah O'Neal, both of whom are much taller than her, taking after their father's height.
While the "Basketball Wives" star wore jeans and a black hoodie, her son opted for a plain white vest and Adidas sweatpants and Me'arah sported black sweatpants with a colorful tie-dye hoodie. 
With the camera rolling and Coshise's hit song, "Tell Em," playing, the trio danced through a laid-back synchronized sequence, the kids in front and Shaunie behind. She captioned:
"After a long day of calls and meetings, my babies Qir & @mearahoneal_ makes sure we get in our [TikTok] dance class!"
SHAUNIE'S STRONG GENES
In her caption, Shaunie used the hashtag "#theygetitfromtheirmama" to flaunt how much her kids take after her. Indeed, Shaqir and Me'arah can dance like their mom, and they are her carbon copies.
One glaring difference is their height which the kids undoubtedly inherited from their 7"1" father, Shaq. "It looks like you're standing between two skyscrapers lol," observed one fan. 
LIKE FATHER LIKE CHILDREN
Height is not the only thing Shaqir and Me'arah, along with the couple's older kids, Shareef and Amirah, inherited from the NBA Hall of Famer. The four kids also followed in their father's footsteps pursuing their passion for basketball.
While Shareef and Amirah play college basketball at Shaq's alma mater, Louisiana State University, Shaqir recently committed to Texas Southern following his high school graduation. At 15 years, Me'arah is also a promising force on the court.
PARENTING AS EXES
Shaunie and Shaq have an exemplary co-parenting relationship and friendship. Despite their marriage ending because of Shaq's infidelity, Shaunie holds no grudges and even admitted she wouldn't keep her daughters from dating NBA players.
Shaunie's relationship with the retired NBA star is so good that she admitted encouraging him to date other women. Likewise, he also supports her getting into a relationship.