Carmelo Anthony's Alleged Baby Mama Mia Burks Reflects on Co-Parenting and Negativity in Life
Mia Burks, who claims that Carmelo Anthony fathered her daughter Genesis dishes out some candid advice about her current life issues.
Parenting is not exactly a walk in the park, but it gets even worse when one of the parents is not fully committed to raising the child.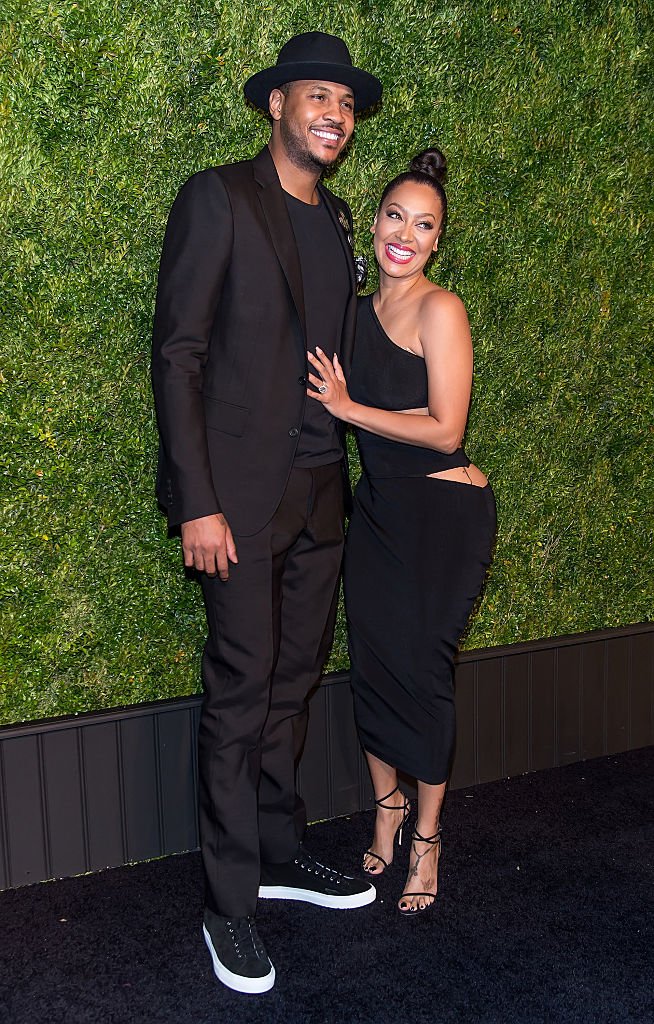 This applies to Mia, whose alleged baby daddy is not totally in the picture. When asked about co-parenting, Mia gave a one-word answer: "patience."
Last year Mia revealed that he was not in her daughter's life when she answered questions about the issue on Instagram: 
"… In all honesty, my daughter is good - with or without a father, she's going to BE GREAT. "
Her response to the co-parenting question indicates that Anthony might have had a change of heart. The basketball star seems to be taking baby steps as he is not likely to tell the world he fathered Genesis anytime soon. 
Mia makes this clear in response when asked about the possibility of Carmelo going public. The scandal involving her daughter is not the only problem miss Burks is battling with. 
The mother of one also gets a lot of hate online. However, Mia doesn't let the hurtful words define her as she tends to remain positive. She blames herself for the way she is perceived on social media and hopes to right all the wrongs in her life.
Anthony Carmelo also seems to have a couple of wrongdoings to his name. The NBA player has been married to LaLa Anthony since 2010, but rumors of him being unfaithful through the years have made the union very rocky. 
One of such occasions is his alleged affairs with Mia Burks, which resulted in a child outside the marriage. The couple met back in 2003 through a mutual friend who La La met on a show she was hosting at the time:
"I was hosting a show with DJ Clue, and he said I want to introduce you to someone... it started off as a friendship."
They had their first date in long beach, California, and were inseparable afterward. Carmelo proposed the following year, and they had their son Kiyan not long after. 
La La and Carmelo got married in New York City in 2010. They have split for a while, but there are speculations that the two might be giving it another go.