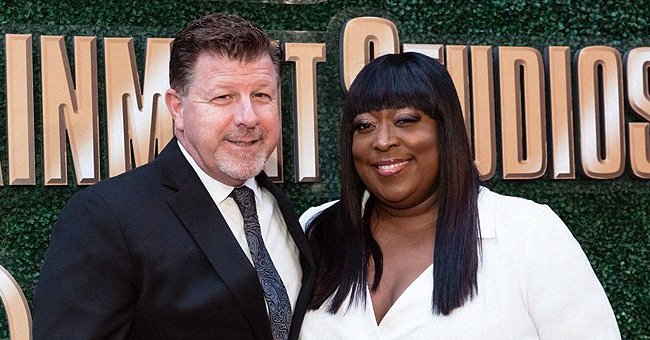 Getty Images
Loni Love & Her Boyfriend James Welsh Enjoy a Romantic Date Night — See Fan Reactions
Loni Love and her boyfriend spent some romantic time together and the star shared it with her fans. Check it out now.
Loni Love and her boyfriend James Welsh have been together for two years and the star has been sharing their relationship with her fans.
The couple met at Byron Allen's Entertainment Studios Oscar Gala to benefit the Children's Hospital, Los Angeles after they both attended the event.
Recently, Love shared some sweet photos of the pair on what looked like a date, as she revealed that the secret to a happy relationship was allowing your partner to be themselves.
Fans loved the post, with many praising the couple while others agreed with the sentiment put forward by Love. One wrote:
"? but yes ???? absolutely right about that and you guys so cute together ????."
Many other fans commented on how adorable the pair were, with many calling them the "cutest couple ever."
Love has opened up about their relationship, calling it a "wonderful time" and adding that it was great to have someone that she can lean on.
"The Real" co-host also got a little graphic when speaking about her relationship with her boyfriend.

Fans react to Loni Love and her boyfriend on a date in September 2020 | Photo: Instagram/comiclonilove
Earlier this year, Love opened up about her relationship for the first time, revealing that she had always been an independent woman and was not looking to get married.
However, it seems that this relationship may have changed her mind after she admitted that she would not rule it out. She said:
"I don't know what the one is. I just know I enjoy my life and I enjoy having fun and he is part of it. He is my partner, best friend and designated driver!"
"The Real" co-host also got a little graphic when speaking about her relationship with her boyfriend, revealing that she forgets that Welsh is not Black when they are in the bedroom.
Love also joked that there were times when Welsh's race escapes her. She recalled an incident when she was out with Welsh and after a quick separation, she forgot who that white man is when she saw him from afar.
The actress also revealed that she had initially faced backlash for entering into an interracial relationship, adding that there was a double standard in the Black community.
She compared other Black male celebrities who dated white women and received support, saying that it was hypocritical that people would still question her choices.
Please fill in your e-mail so we can share with you our top stories!