See the Sweet Throwback Photos Kendall Jenner Shared as She Celebrates Fai Khadra's Birthday
"Keeping Up With The Kardashians" star, model Kendall Jenner doted on her friend, Fai Khadra, with several Instagram story posts as he clocked 29.
Kendall Jenner recently took to her Instagram Story with several posts to celebrate Fai Khadra's birthday. Among the many photos she posted, she shared a snap with Khadra while they were in a plane and wrote:
"2017 hungover...can't wait to be old together @yourboyfai."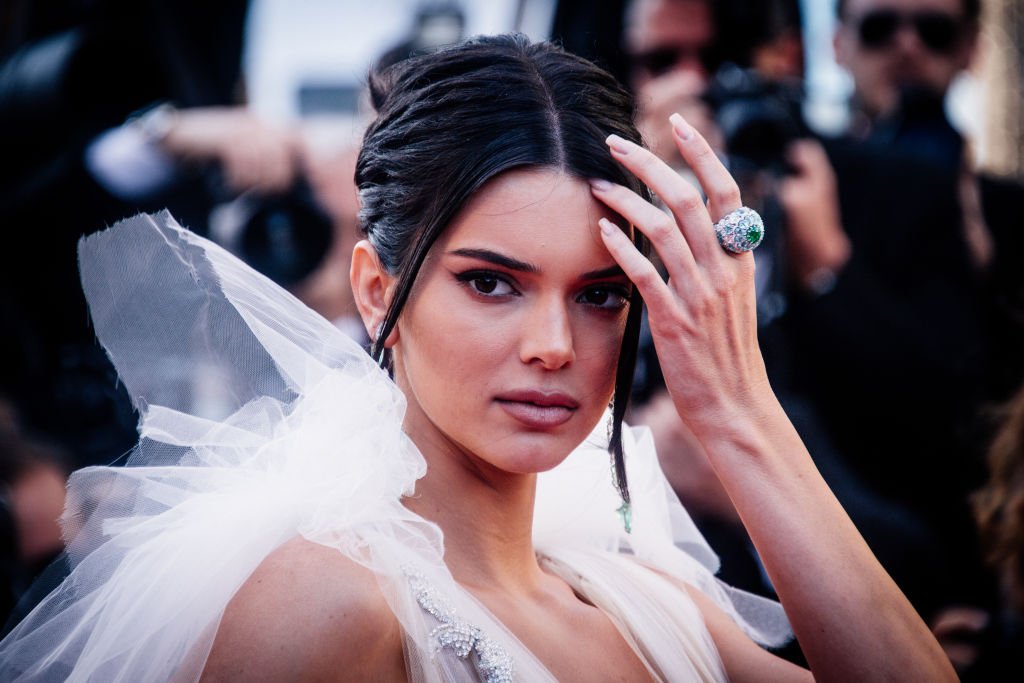 The snap featured Jenner and Khadra lounging in their seats on the plane while shooting tired looks at the camera. Other photos included a snap of Khadra and Jenner alone together, all dressed up and looking amazing.
Another photo showed them surrounded by other people while having fun. Jenner sported a mask while the birthday boy's face was on full display. The pair rocked a more casual look in another picture, wearing co-ordinated white outfits.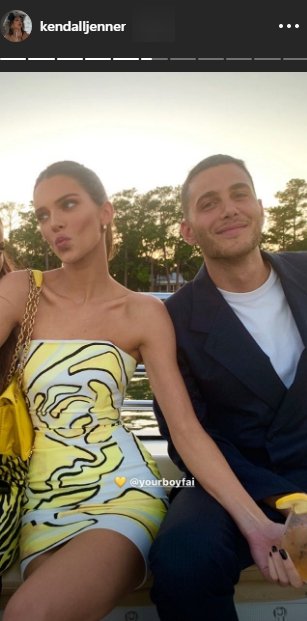 The model also shared a snap of her and Khadra baring it all in an aesthetic photo in a desert. She wore a stunning blue two-piece swimsuit while her friend wore a pair of shorts.
The dating rumors hanging over Khadra and Jenner were shifted to her younger sister, Kylie.
In recent times, Khadra has been a frequent feature of both Kendall and her sister, Kylie's social media posts. This has led members of their vast fanbases to wonder who he is. Born in Saudi Arabia, Khadra is the son of an interior decorator mom and an art collector dad.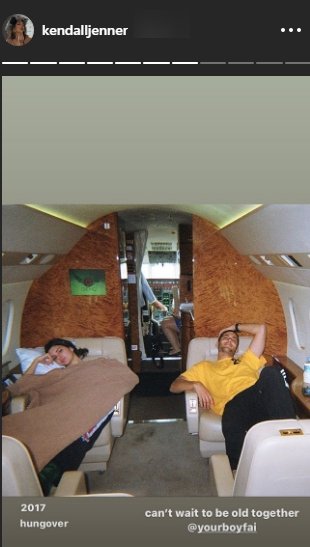 Khadra is also the brother of Sama and Haya Khadra, the two halves of the sister DJ duo, SimiHaze. In 2019, he and Kendall sparked romance rumors when they went to Justin and Hailey Bieber's wedding as dates per her post on Instagram:
"we don't date he's just my date ?"
Kendall's fans wondered about the identity of the handsome Khadra, her mystery companion, who seemed pretty cozy with the "Keeping Up With The Kardashians" star.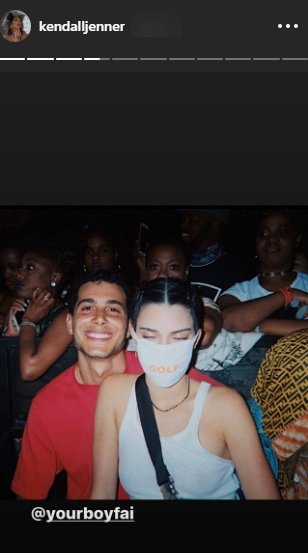 In July 2019, they were also spotted looking pretty chummy together while holding hands at the Wimbledon tournament alongside the many other stars and talented athletes who convened to enjoy the sport.
Most recently, in August, the dating rumors hanging over Khadra and Kendall were shifted from her to her younger sister, Kylie. The makeup mogul flooded her Instagram with snaps of herself with Khadra looking extra cozy while having a great time in France.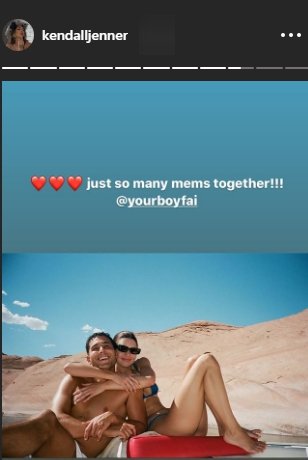 However, sources close to the reality star reportedly shut down all the rumors, denying that Khadra wasn't in anything beyond the friend zone to Kylie. With the rumors still uncertain, the duo carried on with their September Paris rendezvous.
Khadra reportedly graduated with a high school degree following his last two years of high school at the American School of Dubai. Having already dabbled into modeling, the birthday boy is also said to be very interested in sculpture. Surely, his new age has a lot more in store for him.