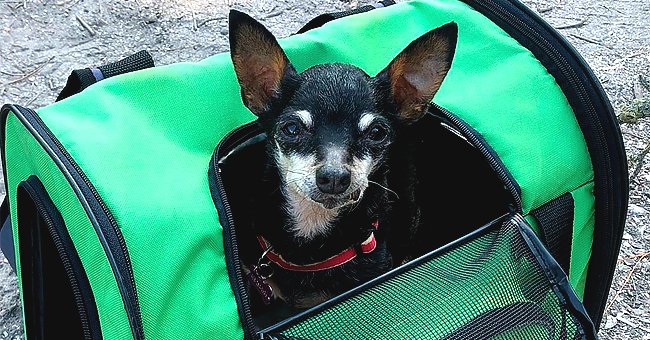 instagram.com/todayshow
Toothless Dog Helps Dentist to Comfort Patients during His Appointments
Going to the dentist is a daunting task for many people. To make it less so, a dental clinic has employed a toothless dog's service to comfort patients.
In the Bay Area of California, a senior Chihuahua named Kismet heads each day to the Corte Madera Family Dentistry. There, she snuggles in the laps of nervous patients.
Kismet serves as a dental therapy dog, attending to patients alongside her owners, Dr. Cameron Garrett and his wife, Debra Garrett. She is a comforting presence for patients undergoing regular dental exams or cleanings and even root canals.
However, it is not all the time that Kismet's service is required. Patients who are afraid of dogs would rather not have Kismet around them, and in this case, Dr. Garrett places her behind the gate.
Dr. Garrett explained that there had been studies published about the positive effect of animals on people's health. He added:
"Kismet has allowed us to have another tool in our toolbox."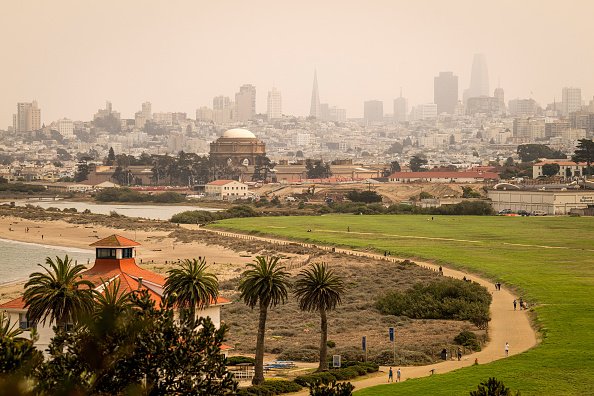 The San Francisco Bay Area, popularly referred to as the Bay Area. | Photo: Getty Images
Dr. Garrett's wife, Debra, is a dental hygienist and they work together in the same clinic. The couple adopted 13-year-old Kismet from Muttville Senior Dog Rescue, a nonprofit that rescued her as a stray.
Upon her rescue, Kismet had to undergo a number of veterinary treatments. Her rotting teeth had to be extracted, for one. She has been neglected for a while, causing her several health issues.
Another clinic in Australia boasts of its resident therapy dogs named Marco and Cookie.
Kismet also underwent surgeries to remove a cancerous mammary gland and to fix a hernia. On top of that, the pooch is under medication for a heart murmur.
Dr. Garrett's clinic is not the first one to have a dental therapy dog. In Australia, pediatric dentist Dr. Dan Ford has labradoodle Comet assisting him in his Brisbane clinic.
Dr. Ford said that Comet has helped ease anxiety among children who need dental treatment. His young patients would pat and stroke Comet for comfort.
Another clinic in Australia boasts of its resident therapy dogs named Marco and Cookie. On its website, the Advanced Dental Care Clinic in Oxenford listed the benefits of having therapy dogs.
It stated that dogs not only help lower a person's blood pressure, as proven by studies; their presence can also help a person release more oxytocin, a hormone that aids in healing and feeling happier.
Meanwhile, the story of a dog whose owner died from COVID-19 in Lima, Peru recently went viral. The dog, named Chester, was left wandering the streets after his owner succumbed to the contagious and fatal disease.
A note was attached to the dog's collar stating that he needed a new owner after COVID-19 claimed his previous owner's life. Thankfully, a person stepped forward to adopt the poor dog.
Please fill in your e-mail so we can share with you our top stories!