Serena Williams' Daughter Olympia Looks like Her Dad Alexis as She Smiles Coyly in Cute Snap
Serena Williams' daughter Olympia seems to keep getting more and more adorable in the latest post shared on her social media. Check out her cute smile here. 
This year's US Open will not include the usual spectators cheering from the sidelines. Still, for Serena Williams, all that matters is that her husband Alexis Ohanian and daughter Olympia will be there. 
Her daughter especially has been enjoying spending time on the court and was pictured on the court with her father who was wearing a sweet "girl dad" mask. 
Not many children get to see their mother work and for Olympia that came with watching Williams win against Sloane Stephens on Sunday. 
While witnessing the games at the US Open, the Reddit co-founder and his daughter have been sharing lovely photos and videos of their experiences, including a cute one of Olympia sitting in the stands captioned:
"oh…we thought someone that wasn't bossing up said something."
The photo had been shared on the toddler's social media page and featured an avatar of her doll, "Qai Qai" who wears a purple tutu and pink shirt.  In the charming post, both Olympia and her digital alter ego smiled coyly at the camera and the three-year-old looked just like her father. 
He has seen how much Williams has struggled as a Black woman.
Both Ohanian and Williams are dedicated to instilling confidence in their daughter and have said that they hope that the world would be a fairer place when she is older. 
Ohanian has spoken about his role in his daughter's life, saying that he has seen how much Williams has struggled as a Black woman. He added:
"Olympia is not going to question everything Serena has done to make this world better for [her]. I want to sit at that dinner table when [she's] a little older and feel like I've done my part, too."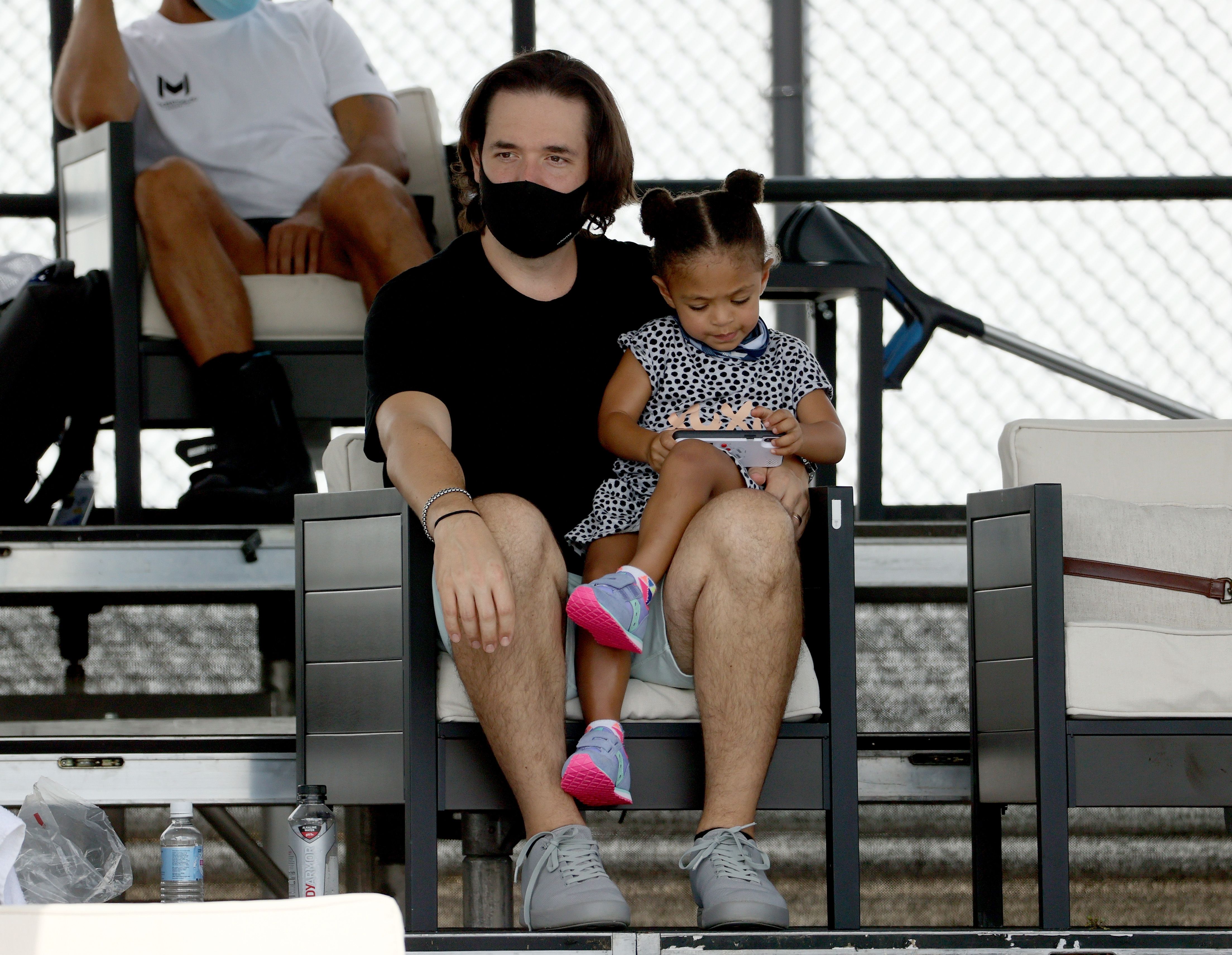 That also means that Ohanian decided to learn how to do his daughter's hair, revealing that he often turned to the internet for advice. 
Ohanian revealed that he had asked to join private groups on Facebook that focused on natural hair, joking that he hoped he wasn't rejected after they saw his profile photo.
Just applied to join 4 private Natural Hair facebook groups. I hope they don't auto-reject my application when they see my profile photo 😂

I told them it was to keep getting better at doing my daughter's hair.

— AlexisOhanian.eth 7️⃣7️⃣6️⃣ (@alexisohanian) May 16, 2019
The post prompted a barrage of support for the father, with many offering advice and tips as well as directing him to websites that offered help. 
Ohanian and Williams got engaged in 2016 which was followed by the birth of their daughter one year later.