Eva Longoria Shows off Her Natural Beauty as She Poses for a Selfie at Sunset
This week actress Eva Longoria stunned her fans when she posted a makeup-free selfie on social media. In the image, the star showed off her natural beauty.
Eva Longoria, 45, shared a makeup-free Instagram selfie where she was seen staring right at the camera while lounging in the water. The background looked stunning with a sunset taking place and the waters looking calm.
The actress looked just as good, maybe even better, without makeup as she posed with wet hair and a white swimming suit. She captioned her post writing:
"Holding on to the last bit of summer and loving it..."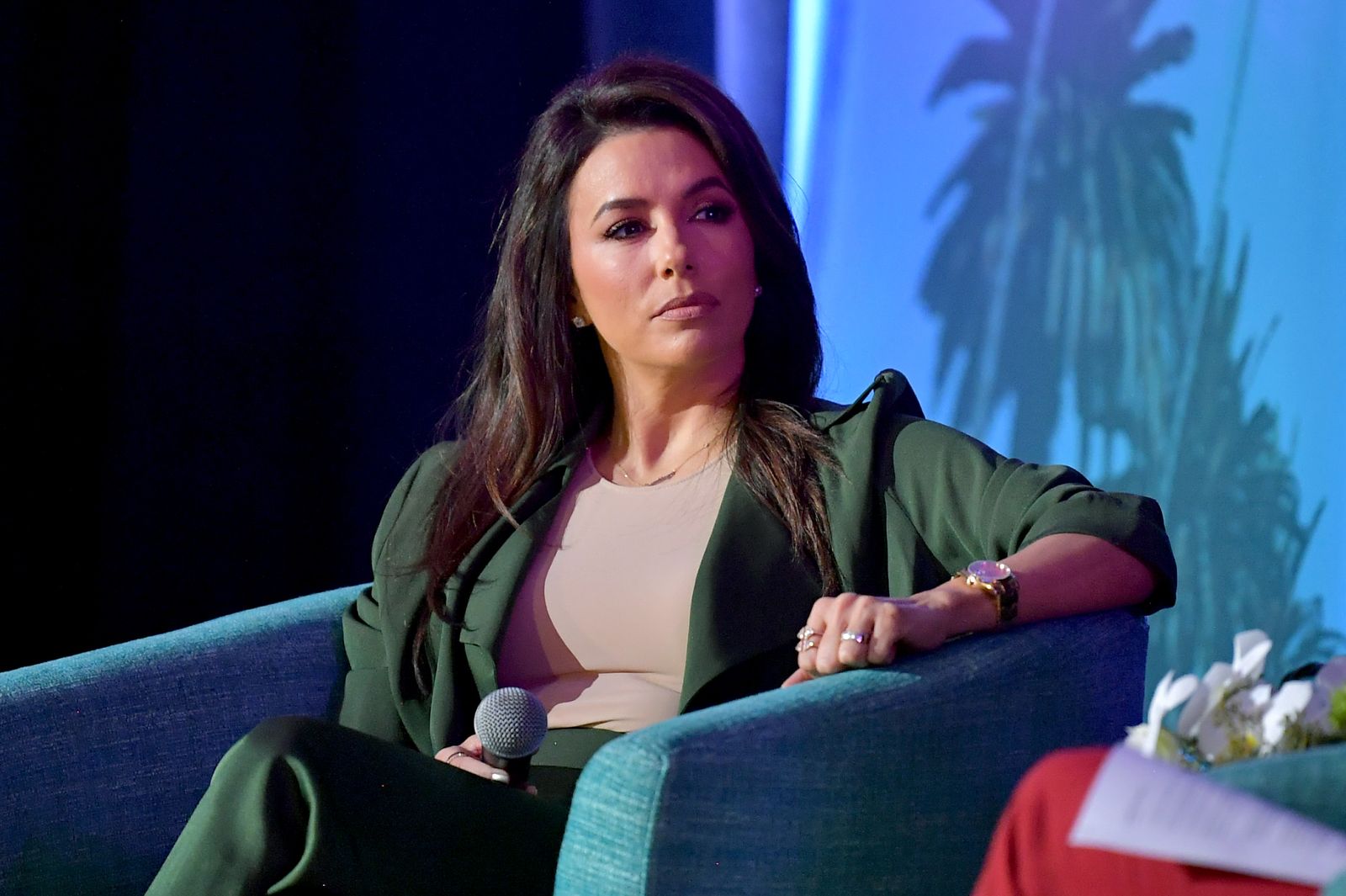 SHARING SUMMER PICS
Over the summer, the star has taken to Instagram to share some gorgeous photos  A full-length image showed the full swimming costume Longoria wore during her recent outing.
Eva's mother taught her a crucial lesson about looking after one's skin.
The item featured a cutout design that allowed her to show off some skin. She looked happy as she smiled and pretended like she was holding the sun as it set.
VOUCHING FOR SUNSCREEN
Even though she went natural for the outing, the star probably made sure to use some sunscreen. In a past interview, she told "New Beauty" that sunblock was "the one thing she never leaves the house without."
She recalled to "Allure" how her mother had always been strict about wearing sunscreen. Her mother shared with her that she needed to look after her skin in her 20s because it's the same skin she'd have in her 40s.
SECRET TO LOOKING YOUNGER
The actress told the publication that the secret to looking younger was skin-care and not the makeup. She advised people to use makeup sparingly and not to pile on the powder as it would make you look older.
EVA'S SOCCER TEAM
The "Desperate Housewives" star recently got involved in a new National Women's Soccer League team. In a recent interview about it, she confessed how she was getting more inquiries about the team than her acting work.
ACQUIRING A SOCCER TEAM
Longoria and other famous personalities banded together to fund the Los Angeles based team, and they will compete from 2022. Even though the attention was unexpected, the actress admitted that she loved it.