Christina Anstead and Tarek El Moussa Reveal the Premiere Date for Season 9 of 'Flip or Flop'
Fans of "Flip or Flop" have been patiently, okay maybe not so patiently, waiting for the next season of the series. This week, the stars of the show revealed that it would be premiering next month!
Taking to their respective Instagram accounts, co-hosts and exes Christina Anstead and Tarek El Moussa announced the return of "Flip or Flop." Anstead shared in her post that season 9 would premiere on October 15, 2020, at 9 p.m. ET/PT.
She also gushed about her gratitude for having a job that she loves and for working for a network she loves. The home improvement series will air on HGTV on Thursdays.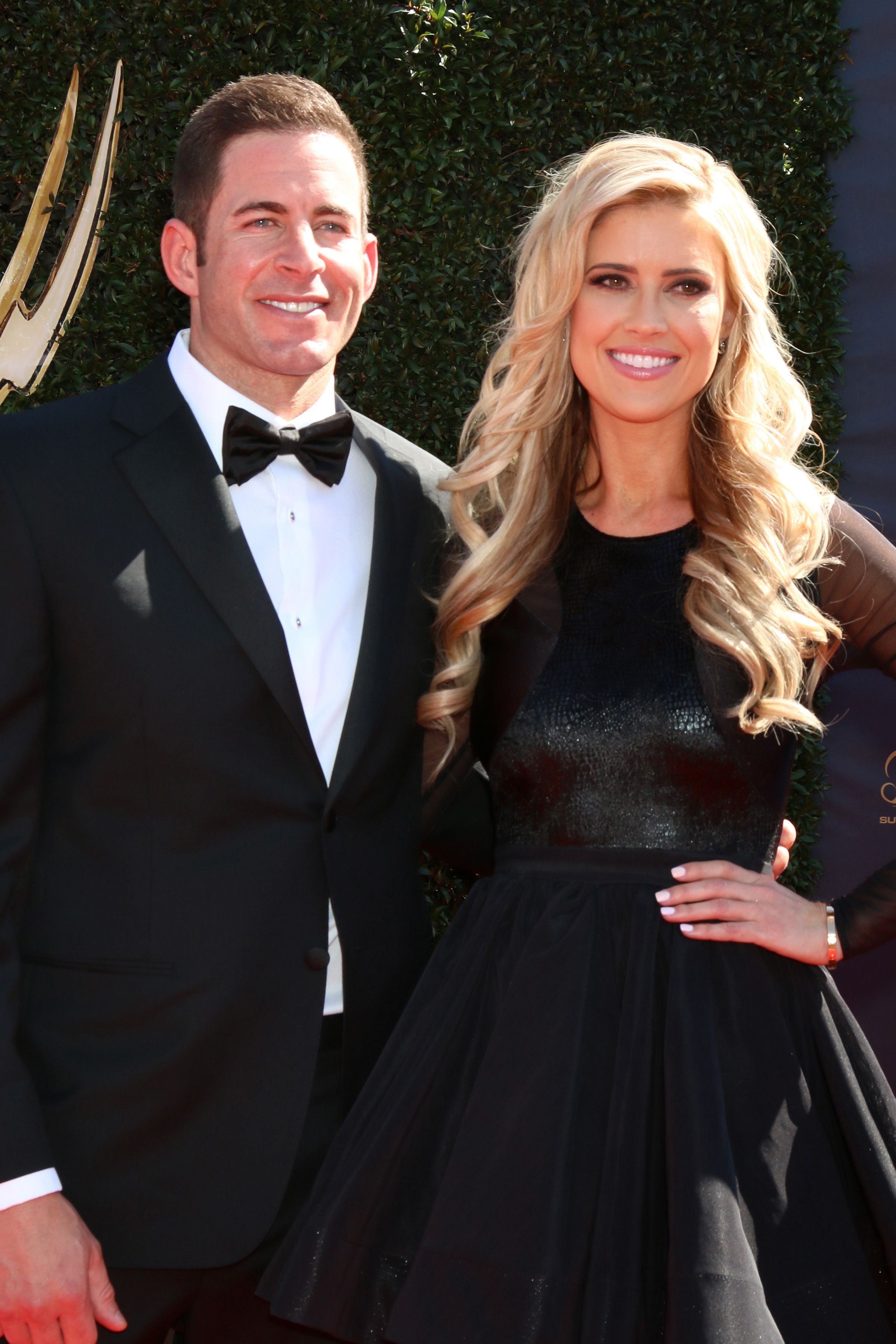 POSING FOR PROMO
She and El Moussa both shared the same photo of themselves posing together in a house. The pair looked casual in blue jeans and black tops with sneakers.
The season premiere of the show will focus on the co-stars as they buy a small two-bedroom home. The former couple will then have to flip and sell the home for the maximum cash they can get.
WHAT FAN'S CAN EXPECT
The premiere's press release also states: "To increase the value, they add fresh curb appeal with new paint and landscaping." The co-stars will also build a large and bright kitchen and install a tiled wall in the bathroom.
CHRISTINA & TAREK START DATING
Anstead and El Moussa started dating on October 9, 2006. They eventually went their separate ways in December 2016 and in January 2017 he filed for divorce before it was finalized the following year.
DATING HER EX AND FINDING LOVE
She briefly reconnected with her ex-boyfriend Doug Spedding, before starting to see English TV presenter Ant Anstead. The former couple is co-parents to two children: Taylor, 9, and Brayden, 5.
CHRISTINA'S SHOW
Besides starring on "Flip or Flop" with her ex-husband, Anstead also has her own show called "Christina on the Coast." HGTV announced this year that the series will begin shooting the third season.
WHAT ANSTEAD'S SHOW IS ABOUT
The 12-episode season will focus on Anstead's personal and professional journey. Each episode will be one-hour long and it premiered on August 6, 2020, at 9 p.m. ET/PT.