Fitness Trainer Anna Victoria Shows Postpartum Body & Says She Wouldn't Change Anything
Famous fitness trainer, Anna Victoria, recently took to social media to share a short video footage that showcased her postpartum body in a black two-piece swimsuit.  
Anna Victoria is proud of her body, and she has no qualms about showing it off, postpartum, or not. The famous fitness trainer recently shared video footage of herself standing before a mirror dressed in a gorgeous black two-piece swimsuit. 
In the video, Victoria had her hair styled straight, and she held her phone as she turned to assume different poses, which showed off her postpartum body.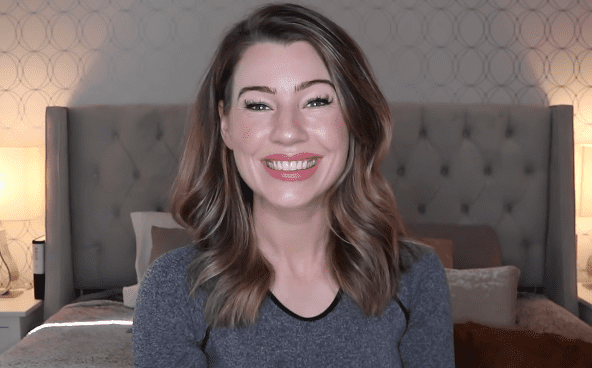 Her caption was lengthy, and in it, she noted that while she is conscious of the new stretch marks and squishy lower belly skin, she also cannot forget that her body was home to her baby girl for nine months. She further added:
 "I wouldn't change a thing, not a single stretch mark. Not a single bit of extra skin. Because the stretch marks and soft lower belly are now a part of the journey..."
The post was met with positive reactions from her fans on Instagram for whom the message could not have come earlier. They all praised Victoria for having the strength to share and congratulated her once more on her child's safe delivery.  
She was very scared of things going wrong because of her trouble getting pregnant​​​​​.
Victoria welcomed her first child, daughter Aurora Vittoria, on August 10. She shares the little bundle of joy with her husband, Luca Ferretti. 
The fitness trainer announced news of her birth via her Instagram page when she shared a photo that captured mother and daughter in bed with the little girl breastfeeding. She captioned the post:
"She's here, the light of my life. Aurora Vittoria Ferretti was born on 8/10/20 at 8:06 pm, weighing 8 lbs 4 oz."
Aurora is Victoria's first child. The proud mother initially announced news of her conception in January after enduring years of infertility issues, which she was open about on social media. 
Victoria was eventually able to conceive via IVF, and she kept her fans updated on the state of things right up until the delivery day. 
She was very scared of things going wrong because of her trouble getting pregnant, but she kept her hope alive and now has a beautiful baby girl to show for it.