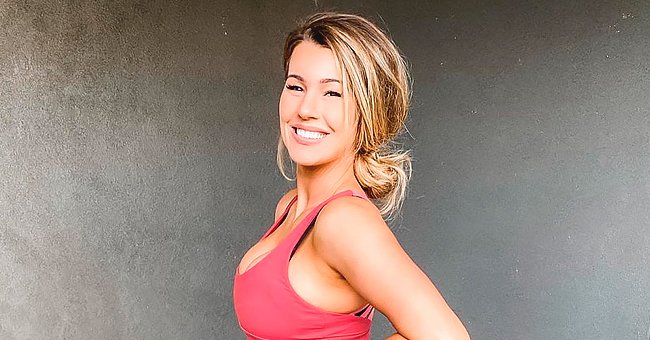 Instagram.com/annavictoria
How Fitness Influencer Anna Victoria Gave Birth after Overcoming Infertility Issues
Anna Victoria recently opened up about her journey to overcoming infertility as she celebrates the birth of her first child with her husband, Luca Ferretti.
After two years of trying, Anna Victoria finally gave birth, and she's sharing her journey with fans. The famous fitness influencer took to her Instagram page with photos of herself with her newborn baby, Aurora Vittoria Ferretti.
In the makeup-free photos, Victoria could be seen reaching for baby Aurora while she glanced towards the camera with a small smile playing on her face.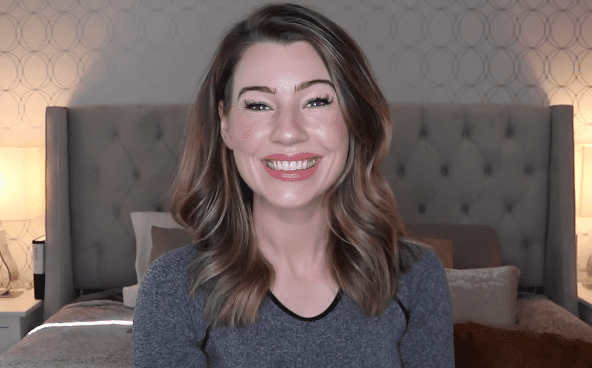 Anna Victoria speaking to viewers on her YouTube channel. | Photo: YouTube/Anna Victoria
In her captions, Victoria dished on everything she felt was wrong with the photos — the proud mother noted that her hair was messy and that she had to be forced to shower so doctors could remove her bandages. She wrote:
"...Despite all that, I am in love with these photos. This was the first moment I was able to stand and actually walk over to my daughter."
Victoria then gave a summary of her birth story, which, according to her, involved her laboring for 15 hours and eventually requiring a c-section due to anatomical complications.
The famous fitness enthusiast also added that bouncing back from a c-section is the toughest thing she has ever physically had to go through. Victoria revealed that she was, at the time, still unable to walk or stand without support.
She tried multiple rounds of intrauterine insemination.
She thanked her husband, Luca, for taking care of her and the baby and extended her gratitude to fans and well-wishers for their love and support.
Fans took to the comments section to celebrate with Victoria while also expressing the desire to hear about her journey to motherhood. One fan wrote,
"Can't wait to hear your story! Thanks for sharing! I hope you guys are all doing great and adjusting well."
Aurora's arrival comes after a two-year-long infertility struggle, which Victoria hopefully put up with. Her hope and perseverance were rewarded, and she boldly tells her story to anyone who would listen.
Victoria reportedly spent months attempting to conceive naturally; however, she had no luck. At the behest of her Ob-Gyn, the fitness expert decided to see a reproductive endocrinologist.
She was then diagnosed with "unexplained infertility" because there was no adequate medical reason behind her difficulty conceiving.
Desperate, she tried multiple rounds of intrauterine insemination, which is a process where sperm is directly injected into the uterus. However, after several failures, Victoria and her Luca started considering in-vitro fertilization (IVF).
It was their lucky break, and by January 2020, the couple announced that they were expecting. The waiting period was also fraught with its challenges, but Victoria stayed strong till the end.
The certified fitness expert came under fire in June when fans started criticizing her for working out while pregnant, even though she had ditched weightlifting for simple body movement exercises.
Victoria wasn't having any of it and clapped back at fans, saying she was working out to have the strength she needs to carry the baby and successfully give birth.
Please fill in your e-mail so we can share with you our top stories!