K Michelle Opens up about Her IVF Journey Amid Coronavirus Outbreak
K. Michelle proudly announced the success of her IVF surgery and opened up about the stress it has brought on due to the threat of the Coronavirus outbreak. 
In the midst of the threat of the Coronavirus, K. Michelle is determined to have more children. This is why she recently revealed the success of her final attempt at IVF and now looks forward to becoming a mother again in a few months.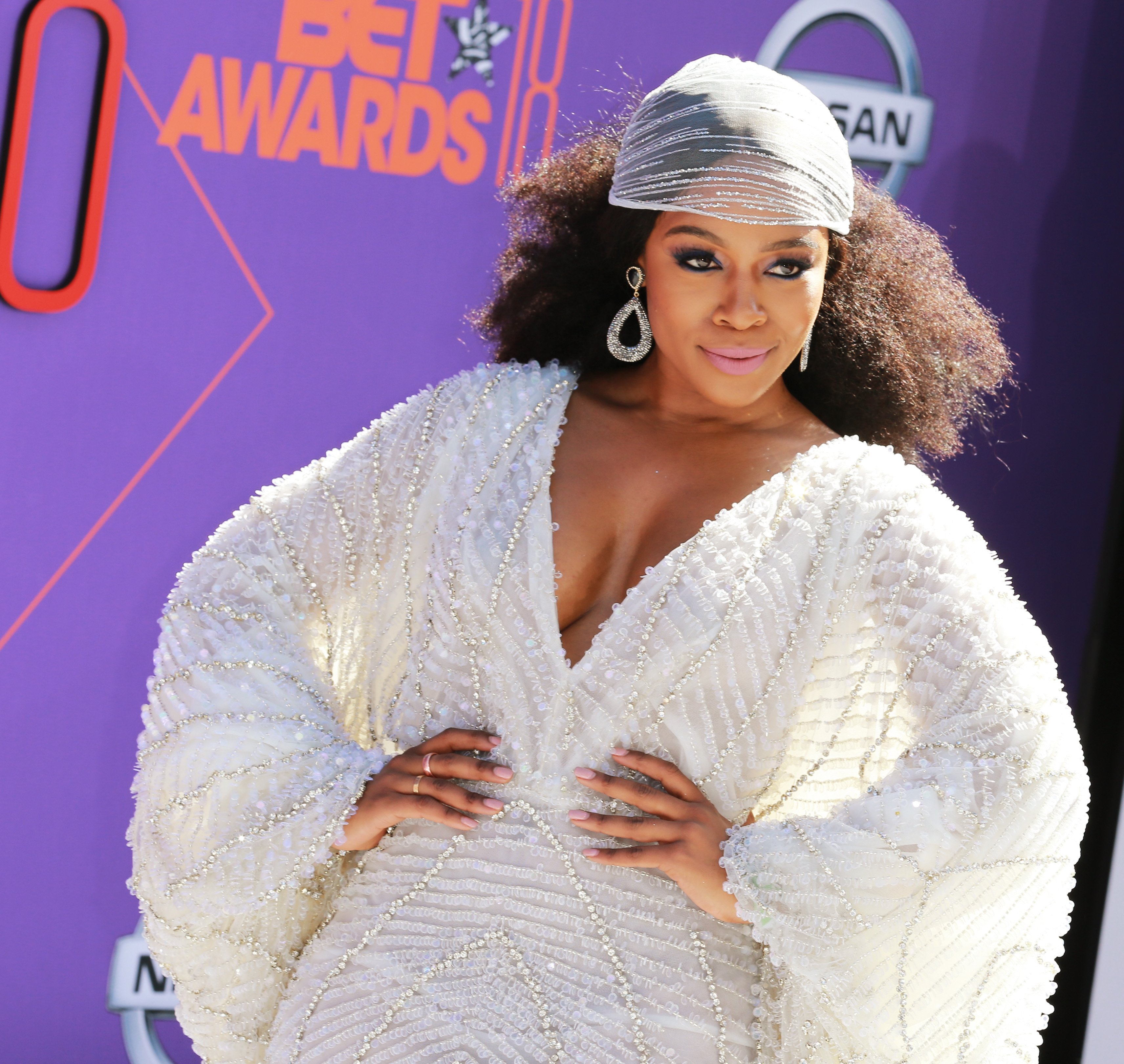 ON GETTING PREGNANT IN THE MIDST OF A HEALTH SCARE
Michelle acknowledged in her latest updates on Instagram that it's been a stressful time for her going through IVF while the viral outbreak looms.
"Going through IVF in the midst of the Coronavirus, is probably one of the most stressful things I've had to deal with," she wrote in her post about her IVF journey.
THE STRUGGLE TO GET THE GENDER RIGHT
But Michelle is also committed to having twins, preferably a boy and a girl if she had her way. She shared in her post a few days back that she and her boyfriend Dr. Kastan Sims kept producing male embryos so she's consulting with a specialist on designer babies. She said Dr. Hernandez-Rey will help them with the gender.
"I never thought I'd be going through this in my 30's...But it's life and I'm proud of myself for being strong through this ride."
Michelle admits there's a big chance she'll have twin boys which will make her a mom of three boys. She's already a mother to her 16-year-old son, Chase Bowman. However, she's not complaining. She knows other women are not as lucky to have a child at all.
She also shared that she'll be using a surrogate to carry her embryos even if her uterus is strong enough to carry them on her own.
ON BEING GRATEFUL
"I've takin my time to do it the right way," she wrote as part of her caption to a pic of the paraphernalia she's been using for the procedure. This included syringes and medications. She revealed she would have been poked 8 times that day.
"I never thought I'd be going through this in my 30's," she added. "But it's life and I'm proud of myself for being strong through this ride."
CELEBRATING HER SUCCESS
In a succeeding post two days later, Michelle announced that her IVF surgery was a success.
"Everything went great. Now I can quarantine. We Got eggs people! We will find out the embryos gender after this virus."
Michelle also thanked her followers for all their prayers. She added a caption that read, "It's Go Time."
THE PROBLEM WITH HER SURROGATE
Michelle's surrogate pregnancy came with controversy. She was initially supposed to hire a woman named Tannae who not only pre-empted the singer by announcing she was the hired surrogate but later used it as a means to gain popularity.
Michelle expressed her disdain over Tannae going behind her back and negotiating a contract with her show, "Love & Hip-Hop."  Even Tannae's boyfriend wanted a piece of the pie.
This prompted Michelle to look elsewhere and find a surrogate who had no knowledge of her. She told Madamenoire, "I want a surrogate who don't know not one K. Michelle song." It looks like she found one and has successfully entrusted her embryos in her hands.