Shutterstock.com
Rebel Wilson Puts Her Slim Figure on Display in a Black Skintight Sweatsuit at a Park
Rebel Wilson is looking better than ever. The actress recently hit up Central Park, where she flaunted her slimmer figure in a black skintight sweatsuit.
In the new photo she uploaded on Instagram, Rebel Wilson, who has so far dropped 40 pounds in her weight loss journey, appeared to be feeling fabulous while posing for the camera.
Captured in Central Park in New York City, the adorable snap shows the 40-year-old actress wearing a black long sleeve top and coordinating leggings. She exudes confidence.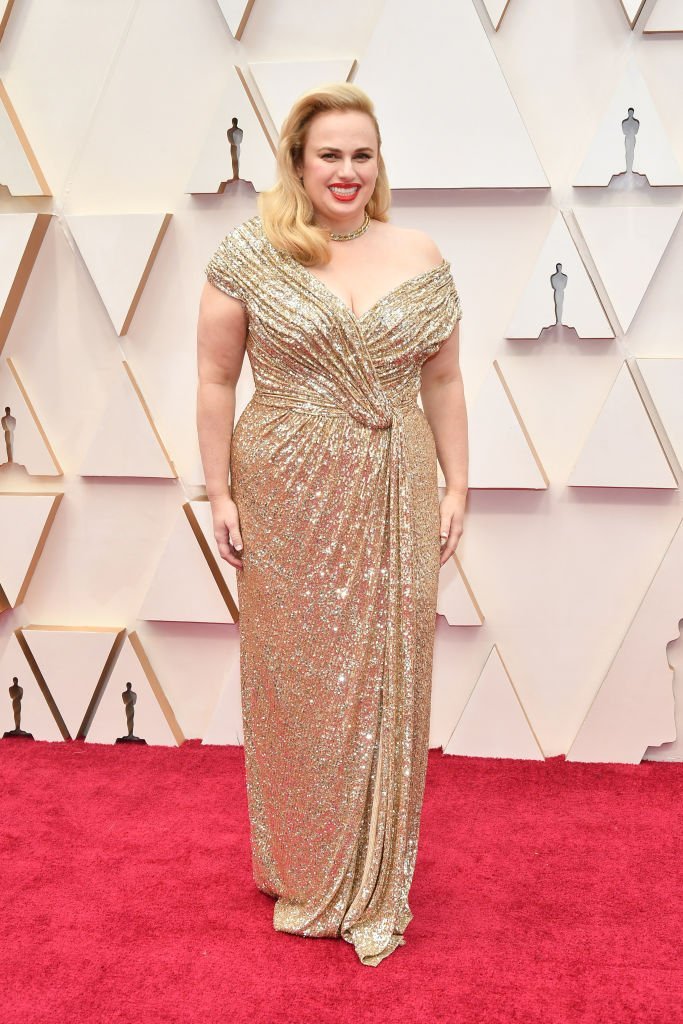 Rebel Wilson at the red carpet of the 92nd Annual Academy Awards on February 9, 2020. | Photo: Getty Images
Wilson stepped out in a pair of black sneakers and completed her look with a matching baseball cap and a waist bag. Many fans remarked that she looked stunning.
In her photograph's caption, the "Pitch Perfect" actress wrote: "Recreating 'ISN'T IT ROMANTIC 'in Central Park today x and rocking a bum bag like a BOSS."
According to Wilson's friend, the actress's reason for getting fit is not only about how she looks.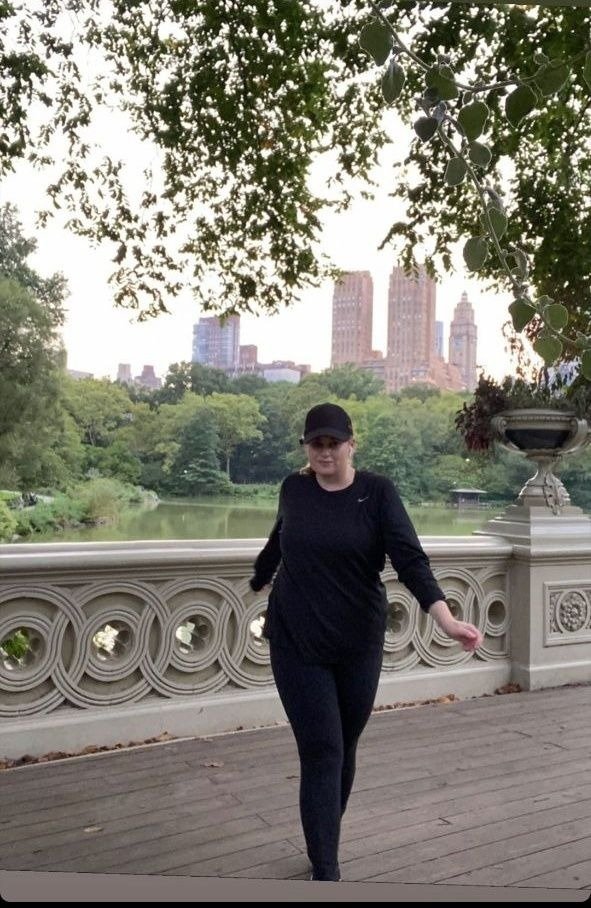 Screenshot from Rebel Wilson's Instagram Stories. | Photo: Instagram/RebelWilson
Wilson, who is most popular for her role as Toula on the SBS comedy series "Pizza," was referencing her 2019 rom-com titled "Isn't It Romantic," which was shot in New York City.
In May, Wilson shared a photo of herself on social media and revealed she is trying to lose weight. The actress also said that she is getting one of her films into production before the end of the year.
In the past, Wilson had discussed her weight reduction while shooting "Cats." Losing weight was required for her role in the movie. In less than a week, she said she lost 8 lbs.
According to Wilson's friend, the actress's reason for getting fit is not only about how she looks. The source insisted that the actress's weight loss journey is more about how it makes her feel.
"She has more energy and more confidence, which you can see from her sexier Instagram shots," the source said, adding that Wilson is also having fun with her fitness journey.
Wilson's fantastic transformation is mostly down to following the Mayr Method diet plan, which centers around developing habits like eating gradually and cautiously to help digestion.
The actress recently posted a clip that documented one of her latest exercises. In the video, Wilson can be seen harnessing all of her strength to repeatedly flip a heavy tire.
Wilson said in January that she plans to thin down to 75 kilograms before the year is over. She said there are constant setbacks, but that she is working hard to achieve her goal.
The actress's determination is a major aspect of her success in slimming down, her former personal trainer, Gunnar Peterson, told Us Weekly. The trainer noted that Wilson was "crushing" her workouts.
Please fill in your e-mail so we can share with you our top stories!