J-Lo's Fiancé A-Rod Shares Cute Snaps with the Family and Admits How Much He Misses Them
Alex Rodriguez recently discovered the importance of family time and how much he misses his family. He took to Instagram to share his memorable family moments with his fans.
Alex Rodriguez, also known as A-Rod, cemented his image as a family man in his most recent Instagram post. Rodriguez, J-Lo's fiancé, shared photos of precious moments with his family and its significance. His caption read:
"...The months in quarantine really made me realize how much I appreciate the blessing of spending time with them, and just how much I miss them when we are apart…"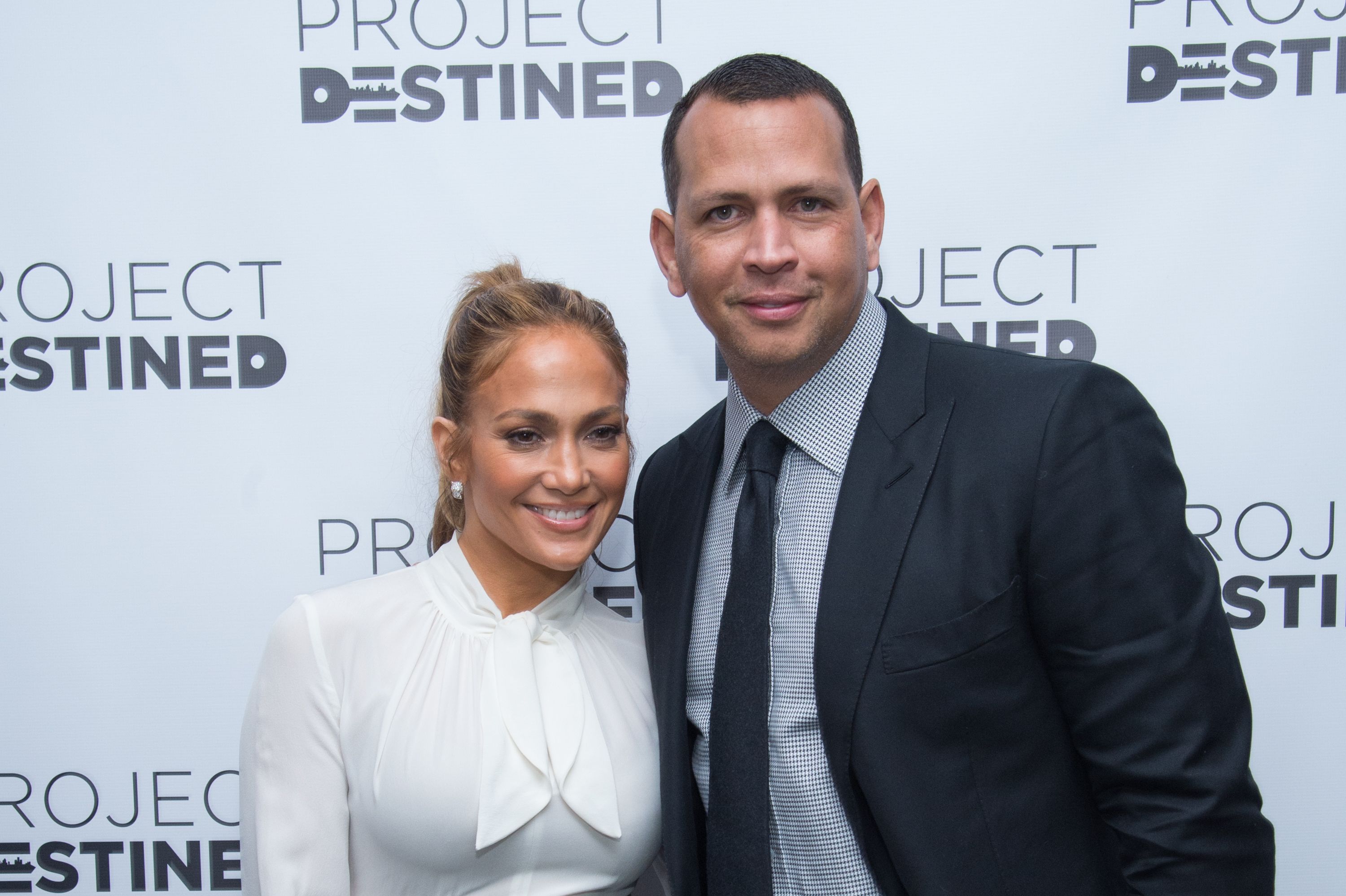 The father of two struck a pose with his daughters, Natasha, 15 and Ella, 12, as the trio had sweet smiles on their faces and their family bond shone through. A-Rod held Ella's hand while he hugged Natasha closely to his side.
The second photo showed the wisps of J-Lo's hair as she took a picture of her daughter, Emme, with Natasha and Ella. The 15-year-old had Emme, 12, in a piggyback, while she hugged Ella to her side. Emme had such a content look on her face.
The third photo slide was of the businessman and his eldest daughter as he affectionately planted a kiss on her head while she took a selfie. There was a huge smile on Natasha's face.
J-Lo received a Porsche as a birthday gift from A-Rod.
The fourth photo slide showed the former baseball player with his youngest daughter dressed up in formal wear. The duo seemed to be caught in an intimate moment as Ella hugged her father with her head placed on his chest.
The fans gushed over the beautiful family. A certain fan said A-Rod is a great dad while another complimented him and Lopez. There were several chants of family is everything as another part of A-Rod's caption read:
"The toughest part of being on the road for any length of time is not having my family with me… They are my everything, and keep it all together for me. ?❤️? #EllaBella #Tashi #Max #Emme #JLo"
The only person who seemed to be missing from the action was Max, Emme's twin brother. He recently got some big action of his own when the couple surprised him with a beautiful Goldendoodle.
The two reportedly enlisted the help of their fans as they took to Instagram to share their plans and ask for name ideas. They eventually settled on Tyson and shared the news on the puppy's official Instagram page.
The celebration of Lopez's 51st birthday was also big for the family as J-Lo, A-Rod, Ella, Natasha, Esme, and Max spent a beautiful night at the Hamptons Beach. 
The 45-year-old reportedly took to Instagram to celebrate the Hustler star with a video reel of memorable moments from last year. Lopez, who was deeply moved by the post, told PEOPLE that she was keeping things lowkey this year.
Last year, the actress celebrated her birthday for three months while on her birthday tour. She also received a Porsche as a birthday gift from Rodriguez.
The couple got engaged in 2019 but had to postpone their wedding due to the pandemic, and this was heartbreaking for them. Lopez hopes things get better as she's looking forward to it.