See the Touching Tribute Ludacris' Wife Eudoxie Bridges Shared on His 43rd Birthday
Rapper Ludacris recently celebrated his 43rd birthday. His wife, Eudoxie Bridges took to her Instagram page to upload some pictures of the celebrant alongside a lengthy tribute in honor of her "soulmate."
Over the weekend, iconic rapper and actor Ludacris celebrated his 43rd birthday amidst much fanfare. The "Fast and Furious" star received several tributes from his colleagues and fans, but none was like the unique words from his wife, Eudoxie Bridges. 
On Friday, September 11, as the world remembered those who had fallen during the 2001 attacks on US soil, Ludacris also became a year older and his wife Eudoxie was full of praise for her husband on his special day.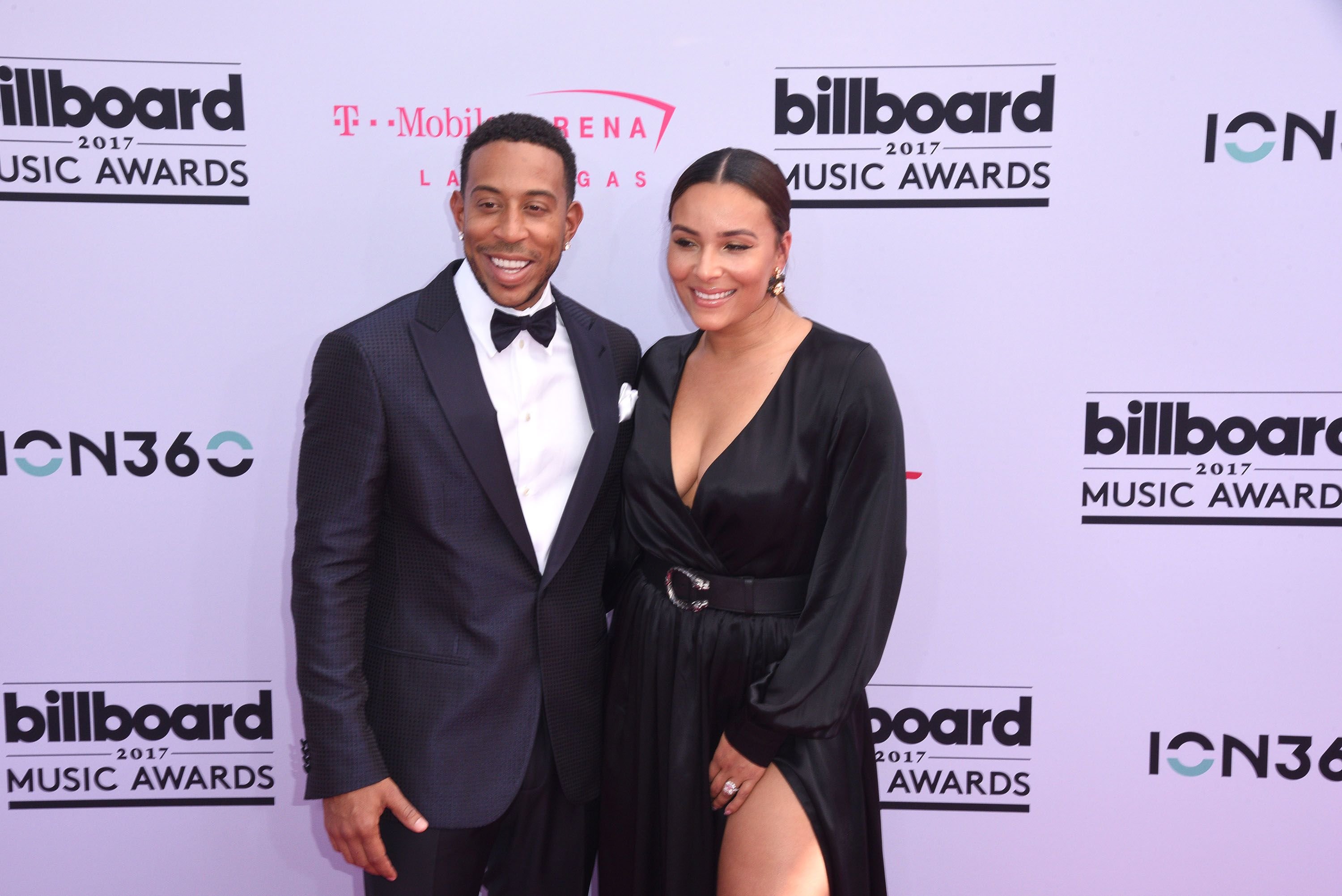 Eudoxie shared two amazing pictures of the 43-year old rapper looking younger than his age. In one of the photos, Ludacris can be seen posing with a sleek green sports car while wearing a black T-shirt with blue denim and a pair of green sneakers. 
In the second photo, the rapper shows off his stunning body while posing topless with multicolored sweatpants. Eudoxie captioned the photos:
"Happy birthday to you, my amazing husband @ludacris! Words can't describe how much I love you. You are the only one I can count on in this life. My travel partner...my everything!"
Ludacris and his wife began dating in 2009. On December 26, 2014, the lovebirds got engaged while on a helicopter ride in Costa Rica. They got married on the same day and welcomed their daughter Cadence in June 2015.
Eudoxie was born and raised in the small West African country, Gabon. While growing up, she struggled with poverty and abuse. Despite immigrating to the United States with minimal command of English, she was still able to build an impressive resume. 
The couple came under heavy criticism during the ensuing, highly publicized custody battle between Ludacris and Fuller.
The former model has a solid educational background. She studied at the University of Miami and graduated as a doctor. She also has a Master's degree but currently does not practice.
Apart from her educational exploits, Eudoxie is also involved in several philanthropic efforts. Her charity "Unspoken Angels" aims to "support, educate, inspire and empower women," who are victims of verbal, mental, and/or sexual abuse both in the US and West Africa.
Although Eudoxie has built a successful life in the United States, she still maintains a strong attachment to her country of birth.  In 2018, she took her daughter on a visit to her hometown in Gabon. 
The trip marked the first time the mother of one was in her country since she was pregnant with her daughter. The two used the opportunity to reunite with family and appeared to have a lot of fun as they visited many tourist attractions. 
Eudoxie and Ludacris have been together for over a decade, but their relationship has had its fair share of setbacks. In 2014, it was announced that Ludacris had fathered a child, daughter Cai Bella with his longtime girlfriend, Tamika Fuller, in 2013.
The couple proceeded to get married despite the cheating scandal. However, the couple came under heavy criticism during the ensuing, highly publicized custody battle between Ludacris and Fuller.
Since then, the couple has managed to shake off the scandal, and their blended family has continued to grow happily. Ludacris even became a citizen of Gabon recently and continues to express his love for Eudoxie publicly.