White Shirt Is the Timeless Classic — How to Wear and Combine It for Any Occasion
The classic white shirt is a staple no wardrobe can do without that can take you from preppy and fun, to boardroom chic, to sassy and sexy with the wave of a fashion wand and a few choice accessories.
Year after year we see them on the runways of every single major fashion house: The White Shirts. In linen, Egyptian cotton, on pure silk, somehow the ubiquitous white shirt seems to capture the essence of timeless cool.
But don't confuse the classic shirt with a blouse. The white shirt is spare, pared-down elegance with no frills, flounces, or nods to feminine sensibilities. It is the one item women have stolen from men's wardrobes and made their own without altering it at all.
The white shirt even dominates the boudoir, outclassing any little number you can pick up at Victoria's Secret or La Perla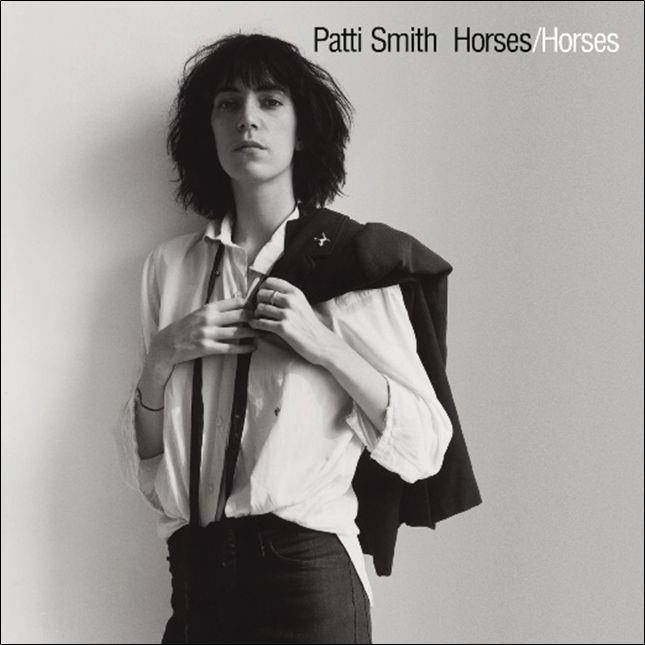 IN THE BEGINNING, WAS THE WHITE SHIRT
Men have been wearing the white shirt since the Renaissance in various incarnations, but the modern white shirt made its appearance in the late 30s and was almost immediately appropriated by stylish women.
First, it was Marlene Dietrich, then Katherine Hepburn, with their androgynous stances, decades ahead of their time, who wore masculine white shirts and made them unbearably sensual.
In "Roman Holiday,"  Audrey Hepburn wore a white shirt with rolled-up sleeves paired with a full skirt and a wide belt cinching in her tiny waist and started a trend. Men would never again call the classic white shirt their own.
THE SECRET OF THE WHITE SHIRT
But what makes the white shirt an absolute must is its versatility. A white shirt with a sharp pencil skirt and a tailored jacket exudes sophistication and efficiency and is sure to make an impression in a high-powered boardroom -- but can just as easily make an impression worn knotted over a tanned midriff paired with faded denim short shorts.
WHITE SHIRTS AND HIPPY PASSION
Has anyone forgotten the cover of "Horses" in which Patti Smith, wearing a man's suit stares at the camera while toying provocatively with the buttons of her white shirt?
The 70s had women wearing the unbuttoned white shirt braless with their love beads and made that last bastion of the Establishment their own.
PEARLS AND THE WHITE SHIRT
The white shirt can just as easily scream feminine seduction. A white silk man's shirt, worn with a long slim skirt or wide flowing pants, opened at the neck or folded back to allow a glimpse of the shoulders is a classic evening look. Fashion divas elevate it to sheer perfection with a casually knotted string of opera-length pearls.
BLACK LEATHER AND THE WHITE SHIRT
That same white shirt will travel just as easily with black leather. Slip on a pair of leather pants, button that white shirt half-way over a black lace bra, pull on a pair of studded leather gloves for something a little out of the box, a little kinky, and eye-catching for the club scene. Yes, the white shirt is conservative, but the bold pairing will lift it into the realm of ultra-chic.
MEN AND THE WHITE SHIRT
Of course, men keep trying to reclaim the white shirt, and we can't blame them. Some of them even manage to pull it off almost as well. Who can forget Val Kilmer playing Jim Morrison in "The Doors" in that white shirt opened over that amazing bod, strategically bedecked with a few beads? And really, there is nothing more attractive than a man in a crisp, immaculate white shirt, blue jeans, and a beautifully tailored bespoke jacket. Sheer class.
WHITE SHIRT -- THE ULTIMATE LINGERIE
The white shirt even dominates the boudoir, outclassing any little number you can pick up at Victoria's Secret or La Perla. Filmmakers and photographers know this, which is why so many Bond girls end up wearing 007's white tuxedo shirts...
Whatever the ultimate look you want to achieve may be, from prim and proper, power broker, hippy wild-child or domineering seductress, the white shirt will take you there, and beyond.
And there's always room in an overnight bag for that one garment that will take you anywhere, and looking like a million dollars.