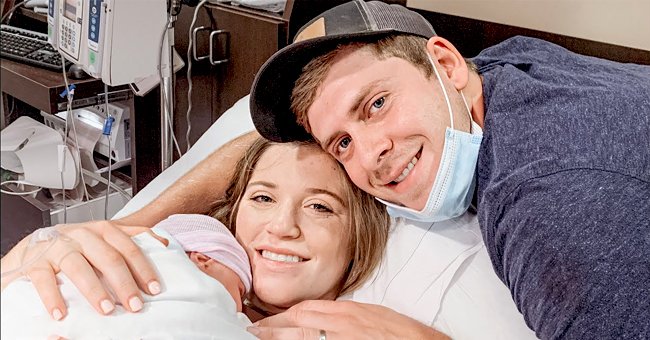 youtube.com/FollowtheForsyths
Joy-Anna Duggar Holds Her Newborn Baby for the First Time in an Emotional Video
In an emotional video, reality star Joy-Anna Duggar and husband Austin Forsyth shared with their fans a glimpse of Evelyn, the latest addition to their family.
On September 14, Joy-Anna Duggar and Austin Forsyth uploaded a video on YouTube that showed how overwhelmed they were by their baby daughter's arrival on August 21. The description of the video, which has garnered 215,684 views at the time of writing, reads:
"Meeting our baby girl! After 7 hours of active labor, Joy was able to have a successful VBAC!"
Duggar, 22, could not hold back her tears when she held Evelyn for the first time after her successful delivery last month. The "Counting On" star went through vaginal birth after cesarean procedure or VBAC.
She embraced her newborn while crying beside 26-year-old Forsyth. In tears, he congratulated his wife for delivering their healthy baby, who weighed eight lbs., five oz., and measured 19.5 inches long.
Duggar also shared their moment in an Instagram post, writing that she was looking forward to holding her newborn for the first time. She also shared that her daughter has the "best personality."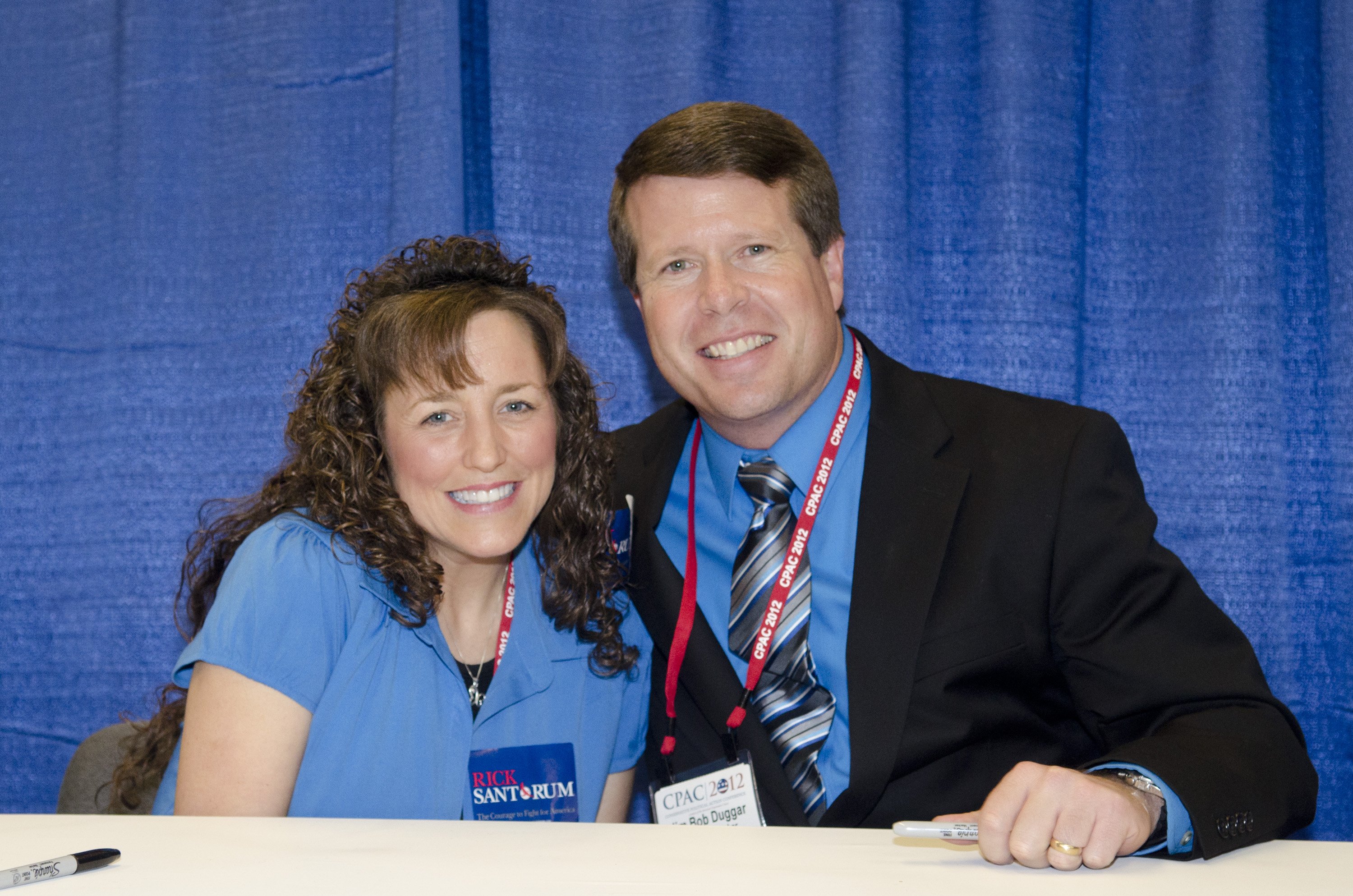 "Counting On" stars Michelle and Jim Bob Duggar are now proud grandparents after their daughter, Joy-Anna, gave birth to Evelyn. | Photo: Getty Images
Despite the pain, Duggar still knew how to feel good about herself. Before she went into labor, the reality star took the time to put on a bit of makeup with the help of her sister-in-law, Rachel.
While Rachel was putting powder on Duggar's face, the latter was already experiencing painful contractions. Duggar held it for a long time after requesting an epidural shot.
She and Forsyth were supposed to have a daughter named Annabelle Elise, but they lost her after 20 weeks of pregnancy.
Ever since Duggar and Forsyth left the show "Counting On," the couple has devoted their time to taking care of their children and pursuing their passions. They would still keep their fans updated about their family through social media.
Duggar shared that she has been enjoying quiet moments with Evelyn, who loves to be held all the time. Spending quality time with her daughter has been rewarding for the mother of two.
The couple was also excited about their 2-year-old son Gideon's reaction when he sees his little sister for the first time. Evelyn's arrival meant that their son now has a responsibility as a big brother.
As Duggar is still in cloud nine over Evelyn's arrival, many fans think she would now be considered an experienced mother. When she had Gideon in February 2018, the reality star would struggle while looking after her son's needs.
As shown on the TLC-led reality show, the then first-time mother would wake Gideon up in the middle of the night to ensure that he had eaten enough while her husband would continuously check if his son was breathing.
Now that Evelyn has arrived, the couple is more prepared for parenting as they have learned many lessons through Gideon. They are confident they will become better parents to their daughter.
Before Evelyn was born, Duggar suffered a heartbreaking miscarriage last year. She and Forsyth were supposed to have a daughter named Annabelle Elise, but they lost her after 20 weeks of pregnancy.
She paid a heartwarming tribute to her child on Instagram. When she learned about Annabelle's death, Duggar wept while leaving the ultrasound appointment.
Please fill in your e-mail so we can share with you our top stories!