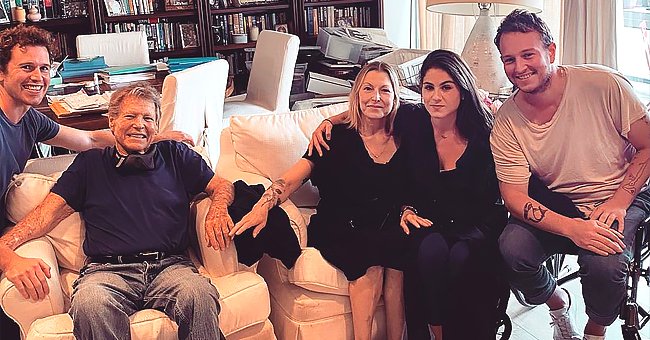 instagram.com/sean__mcenroe
Ryan O'Neal Reconciled with His Daughter Tatum & Grandkids after Years of Being Estranged

The actor and his daughter were separated for almost two decades after he left her to go live with his girlfriend Farrah Facett. During all those years the problems that both had to relate were public.
In the 1970s, the couple Ryan O'Neal and his daughter Tatum O'Neal held the hearts of fans who watched "Paper Moon." An interpretation is given to Tatum by being the youngest person to win an Oscar award, at just ten years old.
With a tumultuous relationship and life even more tumultuous, Ryan's temperament issues and Tatum's struggles with addictions were also widely reported in the press. That is why the news of their reconciliation is something pleasant and worthy of being celebrated.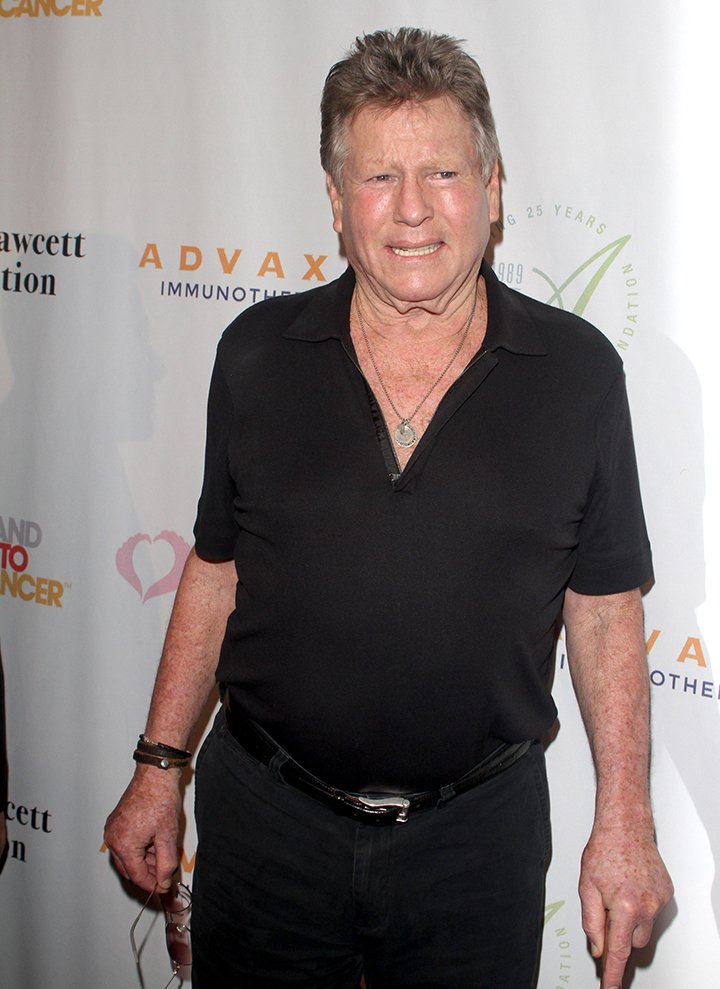 Ryan O'Neal attending the Farrah Fawcett Foundation 1st annual Tex-Mex Fiesta at Wallis Annenberg Center for the Performing Arts in Beverly Hills, California in September 2015. I Image: Getty Images.
One of Tatum's three children with her ex-husband and former icon tennis player John McEnroe, Sean McEnroe, published a few days ago on his Instagram, a photograph that surely produced the occasional tear in the fans of this well-known beloved couple of actors.
Motivated to the family reunion, McEnroe wrote: "I could cry tears of gratitude that everyone in this photo is still alive and that we were all able to come together again after so many years of hardship. The entire West Coast is burning, but if the O'Neals can reconcile, truly anything is possible."
UNITED FOR THE FIRST TIME
The O'neal family had not been reunited in seventeen years. The public and notorious conflicts in their father-daughter relationship were exposed in detail by her in 2004 in her autobiographical book "A Paper Life." The father commented in an interview that Farrah Fawcett had a lot to do with the reconciliation.
O'neal and Fawcett were together for several years and share a son together, Redmond O'Neal, although they were never married. The couple separated in 1997, and met for the first time in 2001, following Ryan's diagnosis of leukemia.
Fawcett cared for him during his illness and played an important role in reconciling the O'Neal's. It was the father who took the first step to get closer to his daughter. And little by little the wounds and pain between them were left behind.
FORGIVENESS AND RECONCILIATION
They met for a luncheon attended by father, daughter, and son Sean McEnron who served as a peacemaker between them. During it, the father asked his daughter for forgiveness, and she described that moment saying that her father is everything to her and that she needs him in her life.
That road went through the lowest point when the actress was in jail in 2008. The love of her three children was decisive to get ahead and overcome their addiction problems.
One of the things he did was pack his things and move from New York where he had always lived to Los Angeles to be close to his children.
Please fill in your e-mail so we can share with you our top stories!