Watch Stevie J Enjoy Father-Daughter Time with Daughter Bonnie as They Play the Piano Together
Stevie J and his adorable daughter Bonnie enjoyed some fun father-daughter time as they practiced their piano skills together. It seems like the little one is a natural!
Stevie J and his daughter Bonnie Bella Jordan hit the high notes as they enjoyed a piano session together at home. The father-and-daughter duo gets along pretty well and Bonnie is truly talented. 
In an Instagram video shared by Stevie J, he looked immersed as he practiced playing the piano. Almost 30 seconds into the piano and his baby daughter walked right in like a boss and took a seat beside him. 
BONNIE'S HIDDEN TALENTS
Bonnie looked cute in a striped dress and her beautiful curly hair was braided to perfection with purple beads. She wasted no time hitting the piano notes with the confidence of a pianist. 
The 3-year-old tried her best to keep up with her father as he expertly hit the keys to produce some beautiful tunes. Introducing his daughter to his fans, the proud father called her a superstar. 
When she was about to leave, the "Love & Hip Hop: Atlanta" star asked her if she could get her phone for him. Bonnie sassily asked him what he intended to do with it. "To do what?" she said.
Back in June, Hernandez shaded her baby daddy by wishing her fiancé Ballistic Beats a happy Father's Day...
SHE IS A SASSY LITTLE ONE
Answering his daughter's question, the DJ said that he wanted her phone so that they could go to LA. Again, Bonnie asked him what they would do then and he simply replied by saying they need it to make a phone call. 
Bonnie was not having it. She kept asking her dad why he needed to make the phone call. She finally agreed to get him the phone after much convincing. After the baby girl walked away, Stevie J continued playing the piano ever so beautifully. 
Bonnie will turn 4 on December 28 but she is so full of personality. Stevie J welcomed her with his then partner, Joseline Hernandez, in 2016. He and Hernandez did not part in good terms. 
Back in November 2019, the rapper was awarded primary custody of Bonnie. As for Hernandez, she was awarded visitation rights on the weekend. The arrangement was supposed to last until February 2020.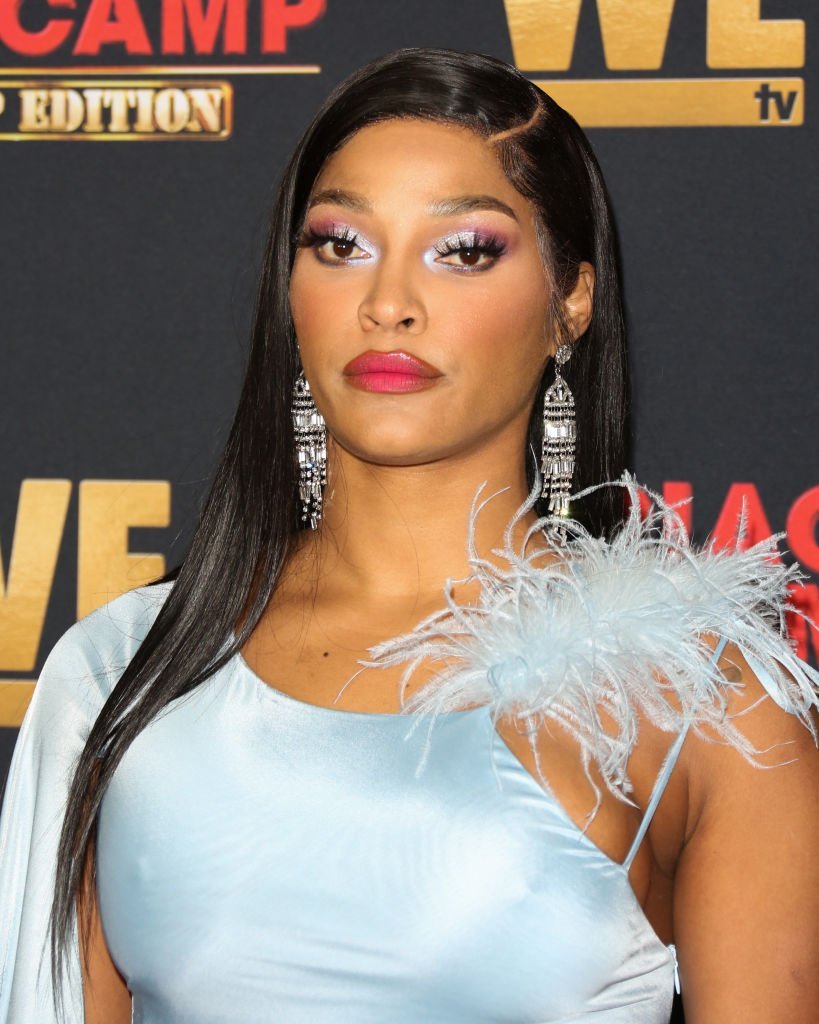 STEVIE J AND JOSELINE'S DRAMA
However, a week after that, Hernandez was awarded the primary custody of Bonnie and she claimed that Stevie J never even had the custody. But as it turned out, it was not true. 
Back in June, Hernandez shaded her baby daddy by wishing her fiancé Ballistic Beats a happy Father's Day instead of him. She also said that her daughter Bonnie loves Beats and gushed about how he completes them.