Alfonso Ribeiro's Wife Honors Return of DWTS by Posting His Amazing Performance from Season 19
Famous actor Alfonso Ribeiro's wife, Angela Ribeiro, honors the return of "Dancing with the Stars" season 29 with a post of Alfonso's epic performance from season 19.
Hollywood star Alfonso Ribeiro is a multi-talented actor and dancer who put his dancing skills on display on the famous show "Dancing with the Stars" with flawless performances.
To honor the return of "Dancing with the Stars" season 29, Alfonso's wife Angela Ribeiro, uploaded a clip of Alfonso's epic performance during season 19 of the show.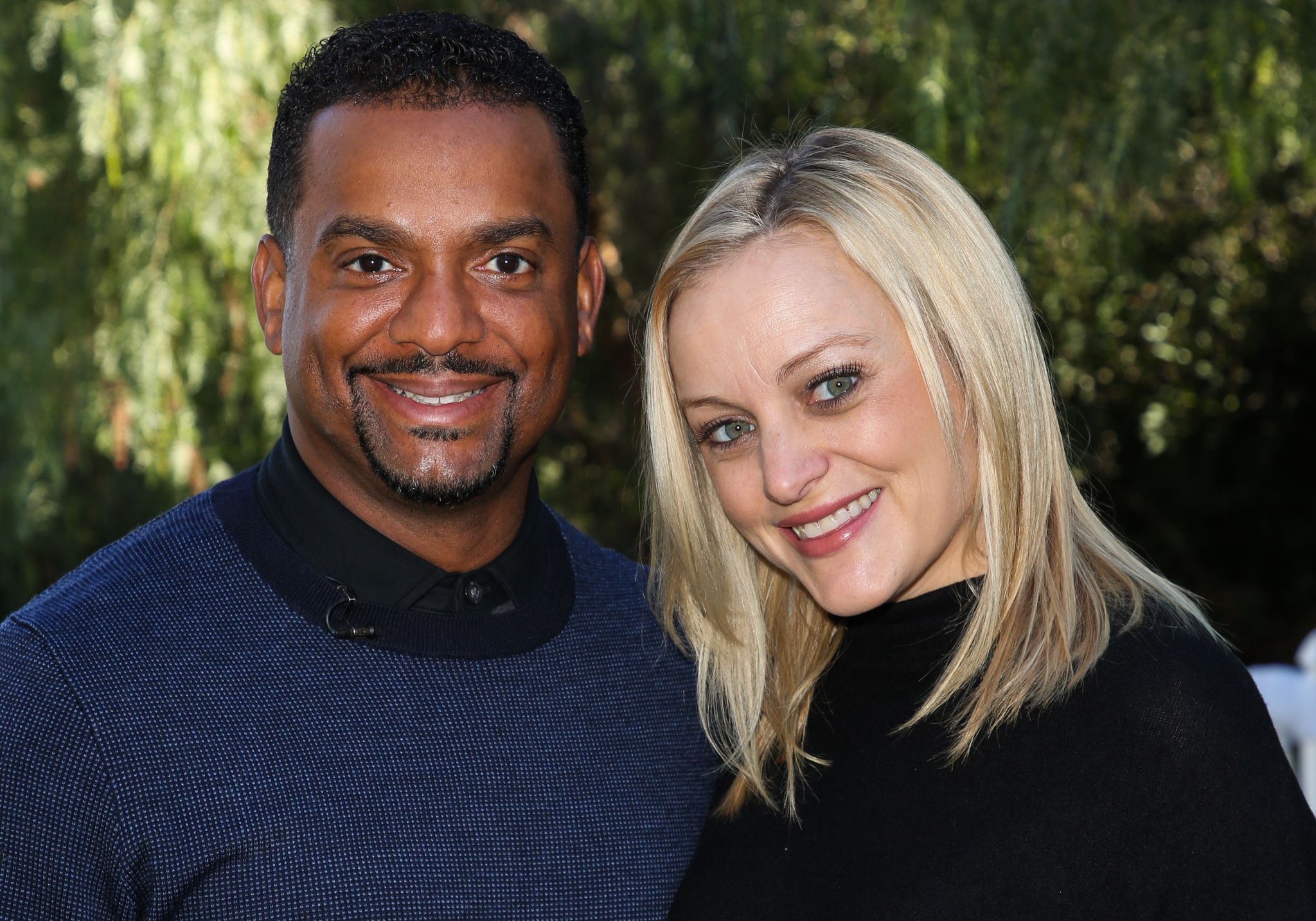 The clip featured Alfonso and his partner Witney Carson delivering an amazingly flawless performance and Angela excitedly wrote that her hubby was crushing it on the dance floor.
It was announced that the former host of "America's Next Top Model," Tyra Banks was [DWTS's] new host. 
Alfonso and Carson emerged the winner of season 19 of ABC's "Dancing With the Stars." The duo went up against "Duck Dynasty" star Sadie Robertson and her partner, Mark Ballas, and "Pretty Little Liars" actress Janel Parrish and her partner, Val Chmerkovskiy. 
Alfonso was declared as the Mirrorball champion and the actor shed happy tears while expressing his utmost disbelief to the show's co-host, Tom Bergeron, saying:
"I've wanted it forever … I don't even know what to say. These are happy tears."
Alfonso has enjoyed a fair share of attention after his remarkable victory in 2014. The "Fresh Prince of Bel-Air" star went on a DWTS tour afterward and spoke about his experience during an interview. He said: 
"Everywhere I go, people come up and say, 'Congratulations.' It's been awesome. It really is a dream come true, and it still hasn't really hit me that I won."
Alfonso also said many fans wrote to him and expressed that his big win wasn't fair because they believed he was already a dancer on a semi-professional level. The actor said he has acted in dance roles and he can dance, but it doesn't mean he is a professional dancer.
Bergeron and Erin Andrews' recent exit from the show shocked many including pro dancer Carson, who expressed that Bergeron was the heart of the show and he will be missed.
Shortly after the unexpected news rocked the headlines, it was announced that the former host of "America's Next Top Model," Tyra Banks was the show's new host. 
Carson admitted that she hoped her season 19 partner, Alfonso would have been first in line to take over, but she expressed her genuine excitement saying she is optimistic Banks will charm the audience.
Although Alfonso will not be hosting the show, his lovely wife Angela, with whom he tied the knot in 2012, still celebrated the show's return on her Instagram.
The actor married Angela Unkrich on October 13, 2012, with a beautiful ceremony at the Lakeside Golf Club in Burbank, California.