Kate Hudson, 41, Looks Unrecognizable Posing Makeup-Free in Glasses with Her Daughter Rani
Kate Hudson proudly flaunted her natural skin as she looked unrecognizable in a makeup-free photo with daughter Rani Rose. The actress was seen wearing clear glasses and messy hair.
Actress Kate Hudson recently proved that she is forever young as she showed fans another side of her with a recent update on Instagram. 
The 41-year-old went makeup-free and flaunted her natural beauty as she posed with daughter, Rani Rose in a selfie upload. Hudson looked unrecognizable as she wore round clear glasses while sporting a black sweater, trying to read a newspaper.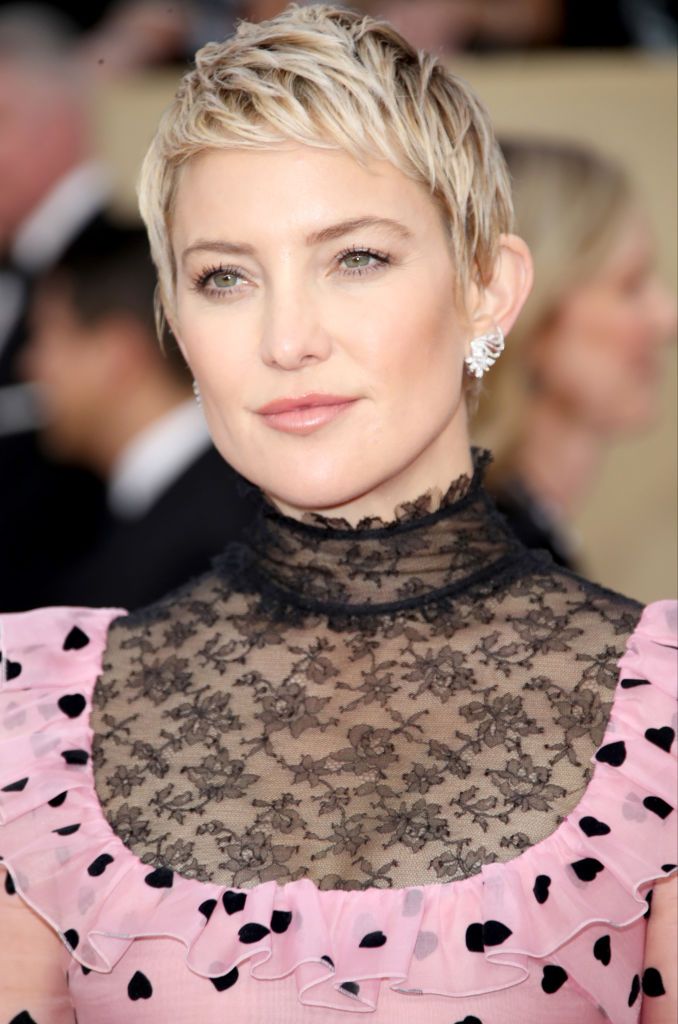 The "Almost Famous" star looked nothing like her glammed self as her messy hair was styled to the back while she gave the camera a puzzling look. Nevertheless, her radiant beauty was evident for all to see.
Hudson has gallantly worn a natural look to some red carpet events.
Rani, on the other hand, looked visibly upset in a green shirt with print. Showing that she could relate to the struggles of starting the week on a good note, Hudson simply captioned the post, "Monday" alongside a clueless emoji.
Fans in the comments section sympathized with the actress assuring her that they understood what she was going through. Others were focused on how gorgeous her skin looked despite the hassles of Monday.
Hudson is no stranger to proudly rocking a makeup-free look in her social media posts. In November 2019, the mother-of-three got fans talking when she shared a video of her natural face. 
While promoting her podcast with brother Oliver Hudson, the actress proved that she was a beauty even without makeup as she wore a morning look. Hudson has been candid about her skincare as she previously revealed that she paid no attention to it in her 20s.
However, as she grew older, she realized it was important to respect her body. The actress boasts of a strict routine that involves her washing her face every night and using a toner. She also noted that she doesn't wash her face in the morning, only rinsing it before using a moisturizer and sunscreen.
Ever since her no-makeup debut, Hudson has gallantly worn a natural look to some red carpet events. This was the case in February when she attended Gwyneth Paltrow's GOOP Glow dinner party in Beverly Hills.
Although the event's theme was a no-makeup look, Hudson stole the spotlight with her flawless complexion, looking years younger. She sealed her look with a Markarian Titian pink floral midi dress and white cowboy boots, turning heads with every step she took.
She was also spotted in March running errands in Los Angeles as she ditched her usual elegant look for a causal ensemble of baggy sweatpants and a tan sweater, proving that you don't have to wear makeup to look stunning.