Gabby Sidibe Flaunts Slimmer Curves at 'Antebellum' Premiere in a Red Off-Shoulder Dress
Popular actress Gabourey Sidibe stormed the "Antebellum" premiere in a lovely red dress and flaunted her slimmer curves in the red carpet pictures she shared on her Instagram.
"Empire" actress Gabourey Sidibe is popular for her acting and iconic red carpet looks, and as always, she stepped out in yet another fabulous dress in her latest post.
Sidibe uploaded red carpet pictures taken at the "Antebellum" premiere on her Instagram. She was dressed in a bold off-shoulder red dress covered in leaf prints and completed the look with red sandals with block heels.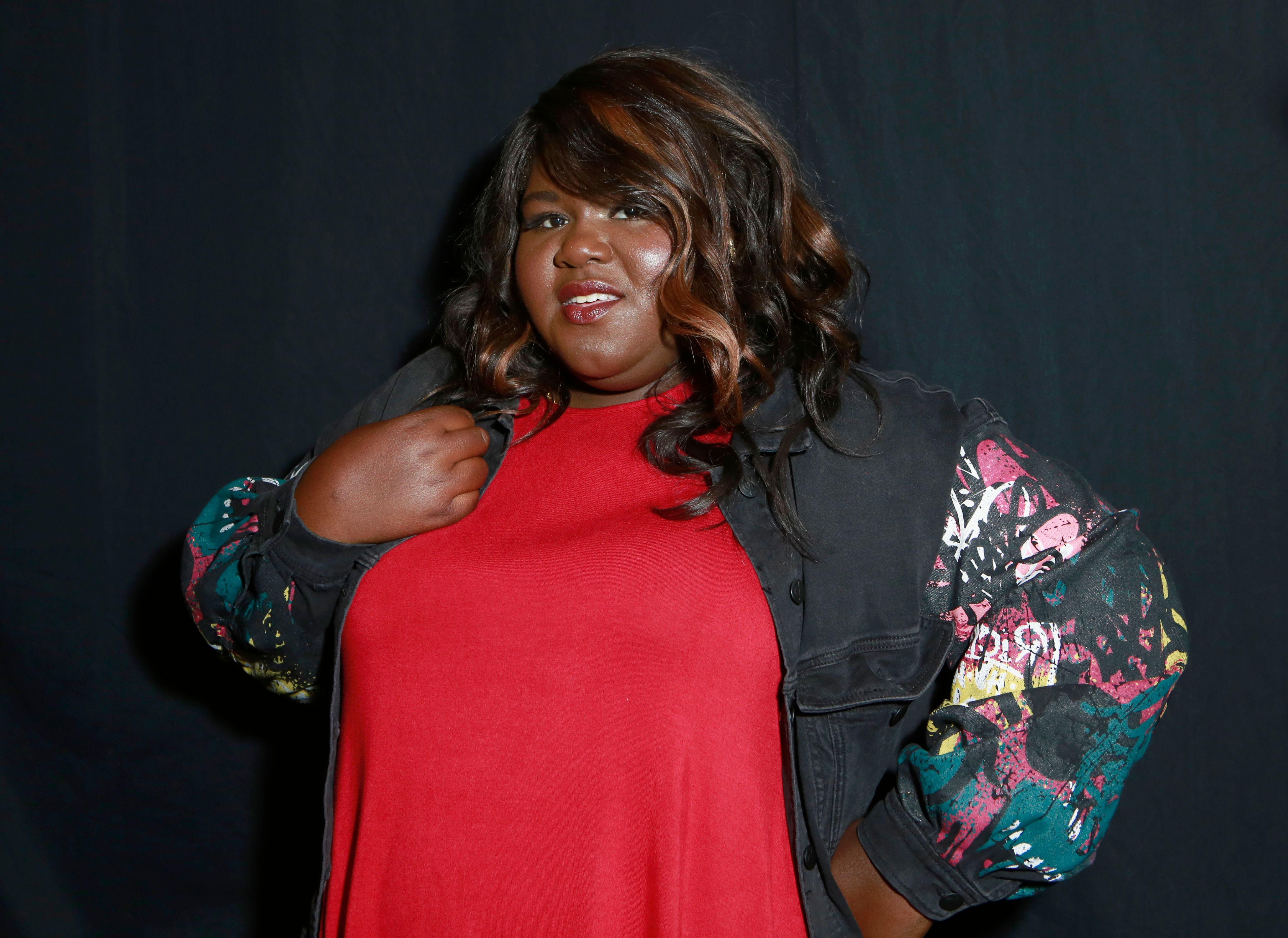 Sidibe flaunted her amazing slimmer curves in the photos and her mild makeup was spiced with white eye-liner and a popping lipgloss. The actress captioned her post with confident words, writing:
"Actually left the house in heels and a bra! Stepped out to the Drive In Premier of @antebellumfilm!"
The horror film "Antebellum" that was written and directed by Gerard Bush and Christopher Renz is based on successful Black author Veronica Henley played by Janelle Monáe.
Aside from her acting talent, Sidibe's amazing weight transformation has also become a head-turner.
Sidibe plays Dawn in the film and during an interview, the actress spoke about how the movie fits into the broader landscape of nationwide discussions saying:
"'Antebellum' [is being released] right when we need it the most [...] It's saying, 'We do not have to put up with this, we won't put up with it, and you can either get with us or get lost.'"
Aside from her acting talent, Sidibe's amazing weight transformation has also become a head-turner. Reports say the actress had laparoscopic bariatric surgery to reduce her stomach size.
In her memoir, "This Is Just My Face: Try Not to Stare," Sidibe wrote that the surgery wasn't an easy way out or a cheating mechanism, but it was essential for her weight loss journey.
Her fans were stunned by her transformation and they stormed the comment section with congratulatory and supportive messages after she posted a picture on her Instagram. 
Surprisingly, the "Empire" star isn't a fan of the congratulatory messages. During an interview, Sidibe expressed that she is not a fan of strangers commenting on her transformation.
The 37-year-old addressed the comments, calling them annoying and ill-placed, and explicitly saying her body will always be hers, and anyone besides her has nothing to do with her body.
During another interview, she opened up saying she had been conditioned to believe that she was ugly her entire life. Sidibe affirmed that she was beautiful, but she just wasn't convinced people who called her beautiful believed she was.