Lionel Richie's Son Miles Shares Heartwarming TBT Family Pics with His Dad & Sister Sofia
Legendary singer, Lionel Richie's son Miles shared a sweet throwback picture of himself, his dad, and sister, Sofia, while recalling an excellent memory the three shared.
Going down memory lane is always interesting. Recalling the good, bad, and fun times have a way of easing the heart.
Legendary singer Lionel Richie is a father to three adorable adult children. His only son, Miles took to Instagram to share some family members' throwback pictures while recalling the fun they had as a family.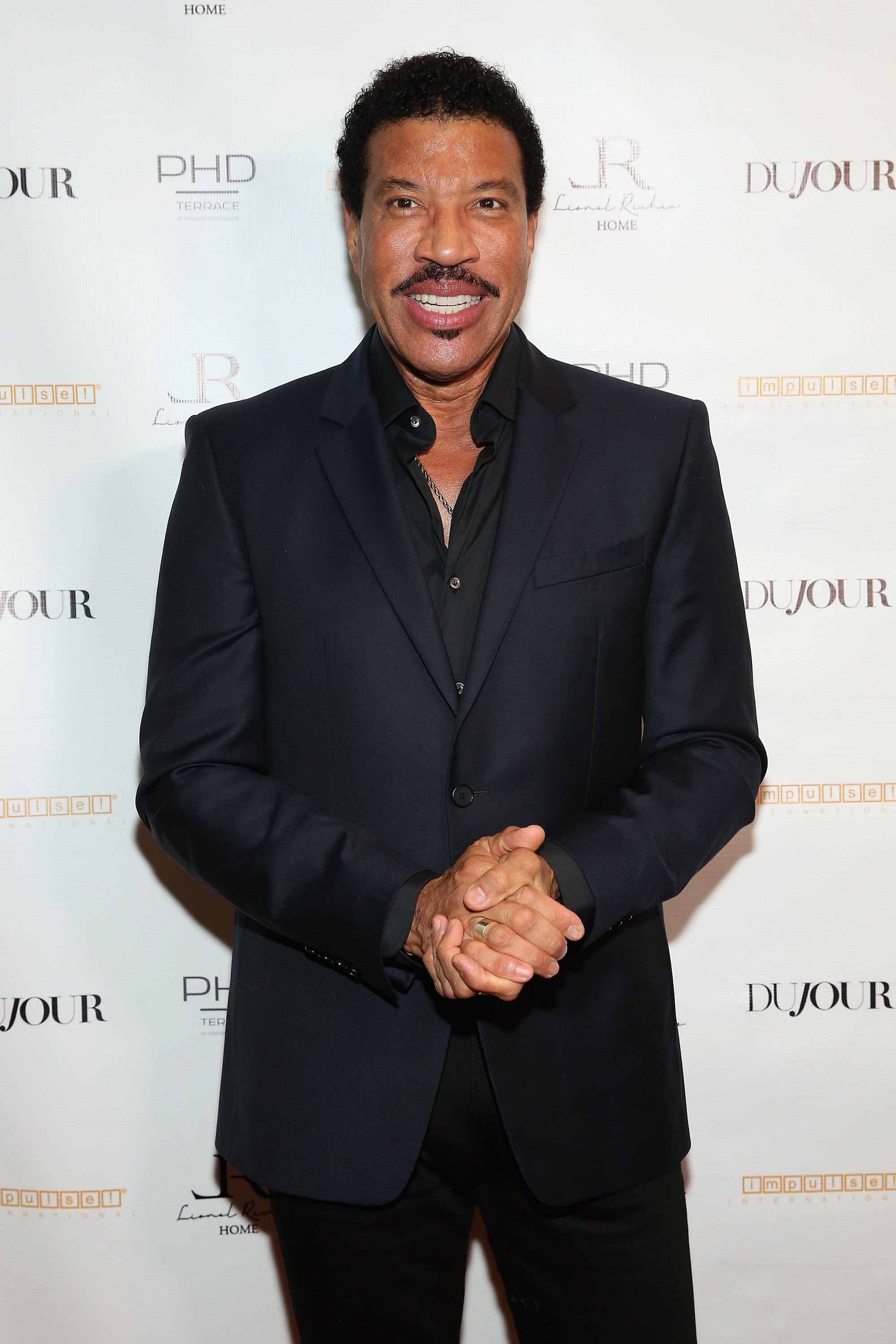 Miles posted two pictures of himself, Lionel, and his sister Sofia. The first image showed Lionel standing in the middle while putting his hand across Sofia and Miles' shoulders as they all beamed at the camera.
The second image was that of Miles giving Sofia a peck on the head as she gave a straight face. The pictures appeared to have been taken at night at what looked to be a family outing. Captioning the image, Miles wrote:
"@sofiarichie good find ?."
Followers of Miles took to the comments section to drop their thoughts on the images that were shared. Some used the heart emojis while others used the fire emoji to express themselves.
The two have watched out for each other and have at separate times been a pillar of support for one another.
Some fans tried to point out Miles and his father's resemblance, while some argued that the similarity was not there. One of the comments read: "I wish you guys had a tv reality show ??????❤️❤️❤️"
Although there was no response on whether there was going to be a reality show, most of the comments pointed out that Miles and his family's love was going to be in the hearts of many for a long time.
Miles is Lionel's only son with his second wife, Diane Alexander. Born on May 24, 1994, Miles is a well-known fashion model signed with the prestigious Wilhelmina agency.
Miles has an older sister, Nicole who was adopted by Lionel and his first wife, Brenda Harvey. Brenda and Lionel adopted Nicole when she was nine years old, but she had been living with them since she was three years old.
The last of Lionel's children is Sofia. Sofia and Miles who share the same mother have a close relationship. Over the years, the two have watched out for each other and have, at separate times, been a pillar of support for one another.
Through it all, the Richies share a deep bond and often love to get together to spend time with one another while reminiscing about old times.