Kelly Clarkson Returns for a Second Season of Fan Favourite 'The Kelly Clarkson Show'
Kelly Clarkson teased her fans about the second season of "The Kelly Clarkson Show" with an exciting promo clip that showed her rocking an eye patch. The singer also revealed that the upcoming season would be star-studded.
Fans of "The Kelly Clarkson Show" are in for a ride as the beloved daytime talk show returns for its second season with a bang.
A promo video shared on the show's Instagram page on Wednesday revealed that season 2 would premiere on September 21 while tantalizing its audience of what to expect.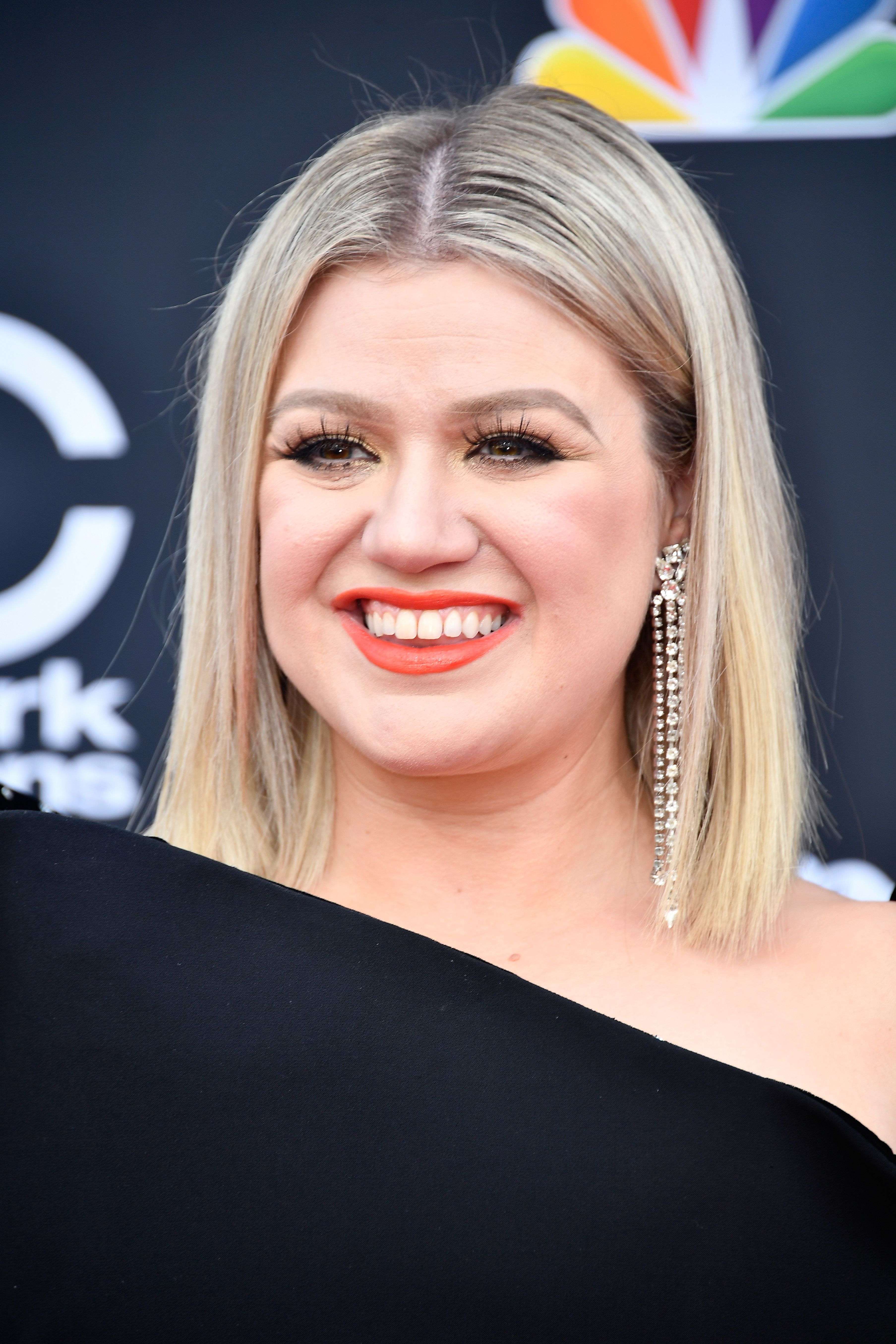 The teaser clip showed several quirky moments from the upcoming season that saw Kelly Clarkson rocking several bold that flaunted her lovely figure. The first outfit showed off her slender waist in a dramatic orange dress with puffy sleeves paired black tights and a red waist belt.
Clarkson has also been occupied with judging duties as she filled in for Simon Cowell on "America's Got Talent."
It was followed by a denim frock dress with leather boots and a black belt, after which came an olive green gown worn similarly. There were also several chic print dresses as she playfully interacted with the guests. 
However, the highlight of the sneak peek clip was the black eye patch the "Stronger" singer rocked throughout. Addressing the exciting choice of accessory, Clarkson said: 
"Yes, I am in an eye patch. How much more Kelly can it get?"
Although she didn't explain the reason behind the patch, the three-time Grammy Award winner promised that the soon-to-be-released show would "be seriously funny and socially distant."
She also disclosed that it would be star-studded with notable stars such as Common, Whitney Cummings, and Dennis Quaid, who commented about her eye patch— making an appearance.
Amid the ongoing pandemic, the show is set to make some adjustments, complying with the safety standards. The previous crowd at set will now tune in online as virtual audiences.
While preparing for the premiere of her talk show, "The Voice" coach has been knee-deep in a divorce battle with ex-husband, Brandon Blackstock. Clarkson filed for divorce from Blackstock after seven years of marriage in June. 
Since the publicized split, the "American Idol" alum has been candid about the process and admitted that her life has "been a bit of a dumpster" as it has been difficult.
However, she has been able to find comfort in talking to people who have been through a divorce. The "Ugly Dolls" star who cited irreconcilable differences as the reason for her divorce, revealed that she has kept busy with her upcoming album, which will channel every emotion experienced from the beginning to the end of a relationship. 
Clarkson has also been occupied with judging duties as she filled in for Simon Cowell on "America's Got Talent" who was recovering from back surgery.
Unfortunately, the added responsibility didn't sit too well with a fan who blamed Clarkson's failed marriage on her work ethic in a now-deleted tweet.
However, the mother-of-two didn't fail to clap back at the hater with a gracious response, explaining that she was a great mom and a good friend. She also urged the fan to do better, showing her kind nature.
As the second season of Clarkson's show airs on Monday, the career woman is also preparing for her third consecutive year as host of the 2020 "Billboard Music Awards" on October 14.