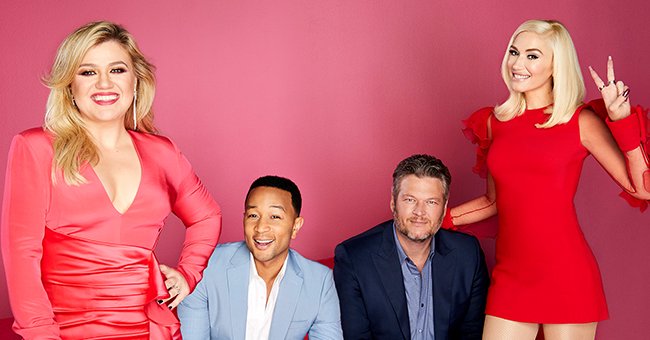 Getty Images
Kelly Clarkson Encourages Viewers to Mark Their Calendars for the Upcoming Season of 'The Voice'
The singer is very excited and has shared the start date of the next season. The expectation to see that new talents will be presented in this new edition gives encouragement to the fans in the midst of the pandemic.
The coming month of October is the month chosen by the show's production to kick off its next season. Kelly Clarkson took to her Instagram to share the launch date of the season "The Voice."
The published photograph has the four coaches, the two men seated and the girls standing on either side. Everyone is wearing smiles for this new adventure that autumn brings them. It will surely be a season of high level and talent.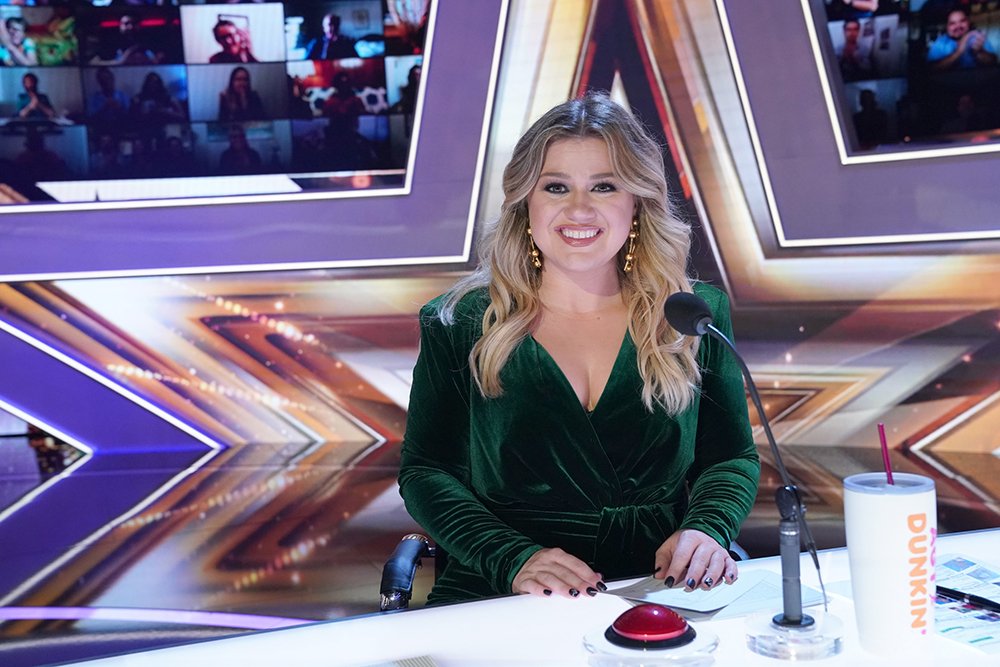 Kelly Clarkson at the set of "America's Got Talent," posing for a promotional image for the show's Episode 1511 in August 2020. I Image: Getty Images.
In the post Clarkson wrote: "We're back y'all!! Mark those calendars. Oct 19th! #TeamKelly #TheVoice"
UPCOMING SEASON
The singer along with John Legend, Blake Shelton, and Gwen Stefani, are ready for the new season of "The Voice," according to Clarkson's post a few days ago.
The official page of "The Voice" on Instagram also confirms the start date of the show. In a publication, they share the date of October 19, as well as the singer did and note: "This deserves a four chair turn."
Clarkson has been busy during the pandemic with "The Kelly Clarkson Show" and also with "Kellyoke" segments. The recent Emmy winner for the show that bears her name is full of enthusiasm this new season.
SPECIAL ARRANGEMENTS
After facing many challenges and last season ending with many changes due to the Covid-19 pandemic, the experience has led growers to develop ambitious plans to protect everyone during the new season.
The blind auditions began in August with great attendance, although little is known and there is much expectation about what they will present. Nonetheless, the successful last season is a good reference for what to expect in the 19th season.
With the return of Gwen Stefani and Blake Shelton, audiences will be very pleased. Already last season the show had a great repertoire of stars who gave their best so that the contestants had all the support.
RECURRING JUDGES
During the 18 seasons of "The Voice" the only ones who have remained in all seasons are Shelton and Daly. With the departure of Adam Levine more than a year ago, Stefani has served as a judge.
Together with her partner Shelton, the singer generates great expectations in the fans, especially knowing that they are collaborating together musically. Everybody has to
mark the date on the calendar
and wait with the confidence that there will be no things to be disappointed in this new season.
Please fill in your e-mail so we can share with you our top stories!