Vili Fualaau Cries While Recalling Mary Kay Letourneau's Final Moments
In a recent interview, Vili Fualaau became emotional while opening up about his final moments with Mary Kay Letourneau, who recently succumbed to cancer.
In a recent episode of the popular daytime television talk series, "The Dr. Oz Show," Vili Fualaau detailed the last conversation he had with his late wife, Mary Kay Letourneau.
"We were just talking about when they were kids and we were laughing. And I turned over and... I didn't see her chest moving," shared Fualaau, who first met Letourneau while he was in second grade.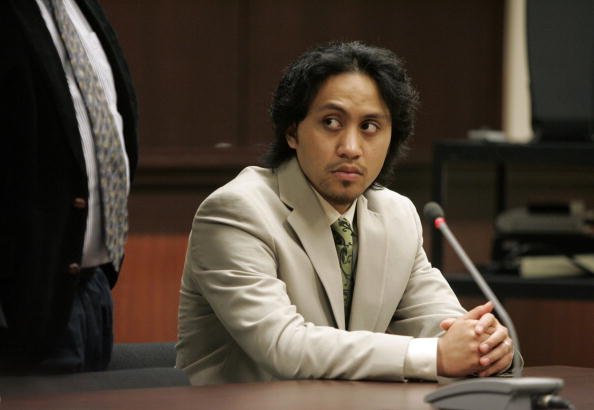 Fualaau added that he initially thought it may have been just one of those pauses Letourneau had and that she would return. He said he counted in between those pauses and noticed that it was the longest count he had.
Afterward, Fualaau decided to turn off Letourneau's breathing machine to hear if she was only breathing really soft. However, he realized his wife was no longer breathing.
In 1997, Letourneau pled guilty to two counts of felony second-degree rape of Fualaau.
"In that moment, I had to... tell the kids that they needed to call the rest of the siblings to come and say their goodbyes," Fualaau said. "That this is it."
In July, Letourneau, a former Elementary school teacher, passed away from stage 4 cancer after several months of treatment. She was 58 years old.
In 1997, Letourneau pled guilty to two counts of felony second-degree rape of Fualaau, who was 12 years of age at the time and was her student.
The case drew national attention. Letourneau was then convicted, and upon her release from jail in 2004, she and Fualaau married. They welcomed two children together.
At the time of her death, the eldest son of Letourneau from a previous marriage named Steven Letourneau Jr. released a statement announcing his mother's passing. 
The statement read that Letourneau died peacefully in her home near Seattle on July 6, 2020, after several months of battle with stage IV or metastatic cancer.
Letourneau fought inexhaustibly against the disease, the statement shared, adding that Letourneau's family is asking for privacy and respect as they went through the difficult moment.
Mary Kay Letourneau, who made headlines in the 1990s for an affair with her underage student, has died after losing a battle with cancer. https://t.co/SrcRqehsoz pic.twitter.com/RejkB8uwGt

— KOMO News (@komonews) July 8, 2020
According to reports, Letourneau left her estate to Fualaau and their two children. It is not clear if Letourneau left anything for her other four children, whom she shared with Steve Letourneau, her first husband.
Letourneau was born in January 1962, in Orange County, California. She was the fourth child and first daughter of John Schmitz, a college professor, and his wife, Mary Schmitz.