Here's How Keyshia Cole Responded after MMA Fighter Anthony Taylor Asked Her Out
MMA fighter Anthony Taylor tried to publicly ask Keyshia Cole out in a sweet way, but it looks like the singer has something else to focus on. Here is how she reacted to his proposal for a date. 
Earlier this month, Keyshia Cole finalized her never-ending divorce with her ex-husband and NBA star Daniel Gibson after reaching a deal. Now, men are starting to line up to score a date with her.
MMA fighter Anthony Taylor also makes the list. The 31-year-old wants to date Cole and he made sure that she knew by publicly confessing his desire to get to know her.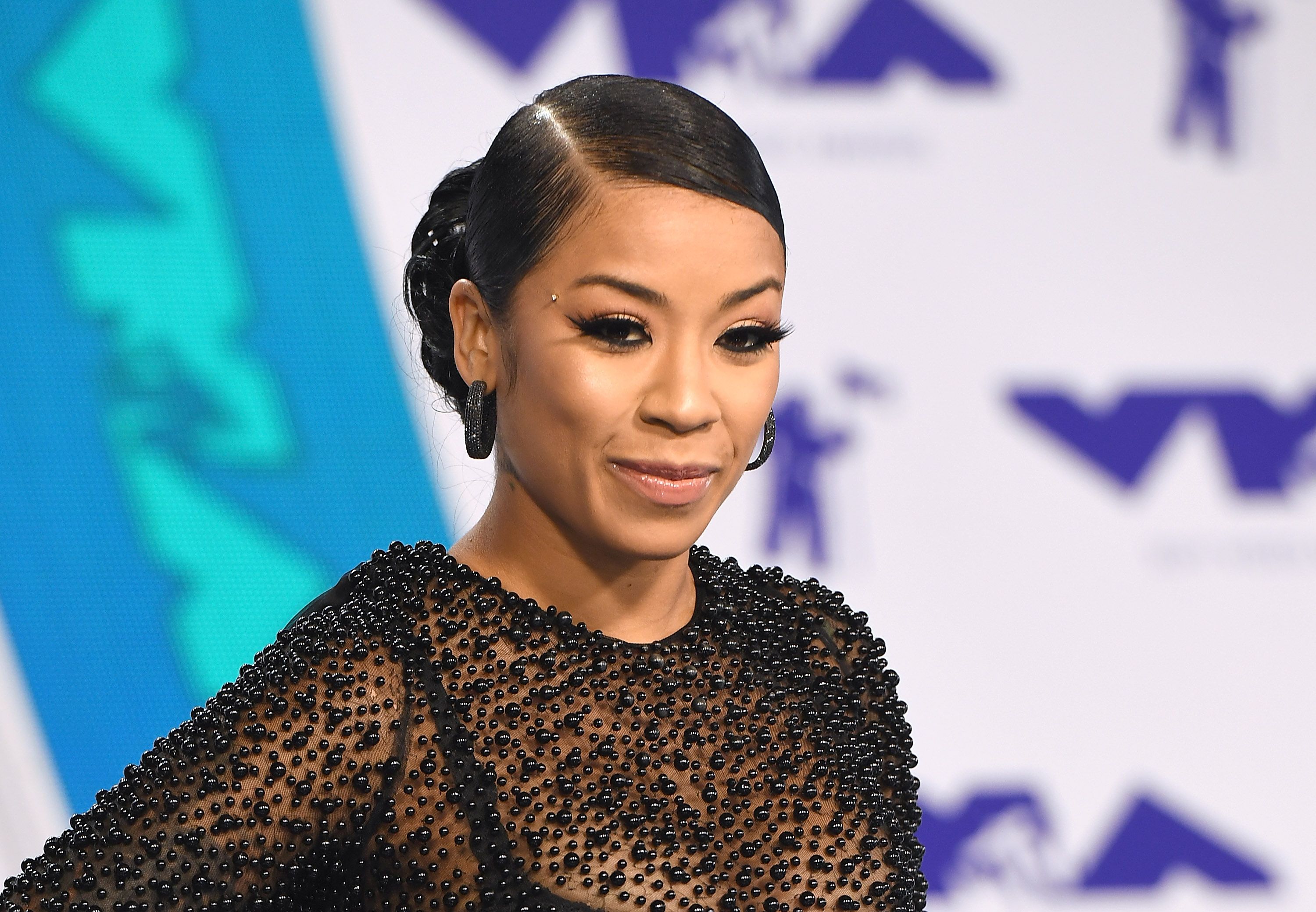 SHOOTING HIS SHOT
Taylor reached out to The Shade Room on Instagram to share a video of himself asking the woman of his dreams out. Confessing that he stepped in to shoot his shot at Cole, he said:
"I would love to know if you would like to go out to dinner, or possibly a hike. Let me know. Looking forward to the answer."
He added an extra "S" to Cole's last name when he made his intentions clear. Cole did see the video, but her answer might not have been what Taylor expected to hear. At least not for now. 
Cole recently shared what her type is and said that she loves kind men.
HE WON'T GIVE UP SO EASILY
Politely declining his advances, Cole took to the comment section and said that she simply was not ready to date again although she would love to have someone.  She wrote:
"I need to focus on this new music, it's GRIND TIME. But this was really sweet."
While some netizens thought Taylor was coming on too strong, many of them said she should go out with him because he was so sweet. Meanwhile, Taylor was not done trying. 
He replied to Cole's comment to let her know that he will be waiting for her patiently. Only time can tell whether or not they will be an item, but Taylor does seem to have a quality that Cole is looking for in a man.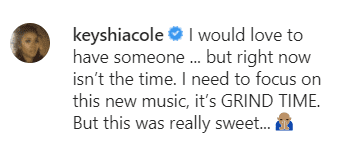 COLE RECENTLY BECAME SINGLE
Cole recently shared what her type is and said that she loves kind men. Perhaps Taylor will be able to show her that he is kind if she gives him a chance. After all, both of them are single. 
Cole recently got out of a relationship with Niko Khale, the father of her son, Tobias. She has another son, Daniel Hiram Gibson Jr., with her ex-husband who she was married to for almost 9 years.