Katelyn Jae Was Shy and Giddy upon Meeting Kane Brown — inside Their Beautiful Love Story
Singer Kane Brown opened up about his sweet love story with wife, Katelyn Jae, and that she seemed shy and overwhelmed when she met the star.
Country star Kane Brown has now been married to Katelyn Jae for nearly two years, and their love story is a sweet inspiration for us all. Kane met Jae in 2015 when a mutual friend brought her to one of his concerts.
Three years later, the couple was married and have since welcomed their first child, an adorable little girl, Kingsley Rose Brown. Jae is now an Instagram star, and fans just can't get enough of the real-life celebrity romance.
Brown and Jae have confirmed that they will be releasing a duet, "Mad At This World"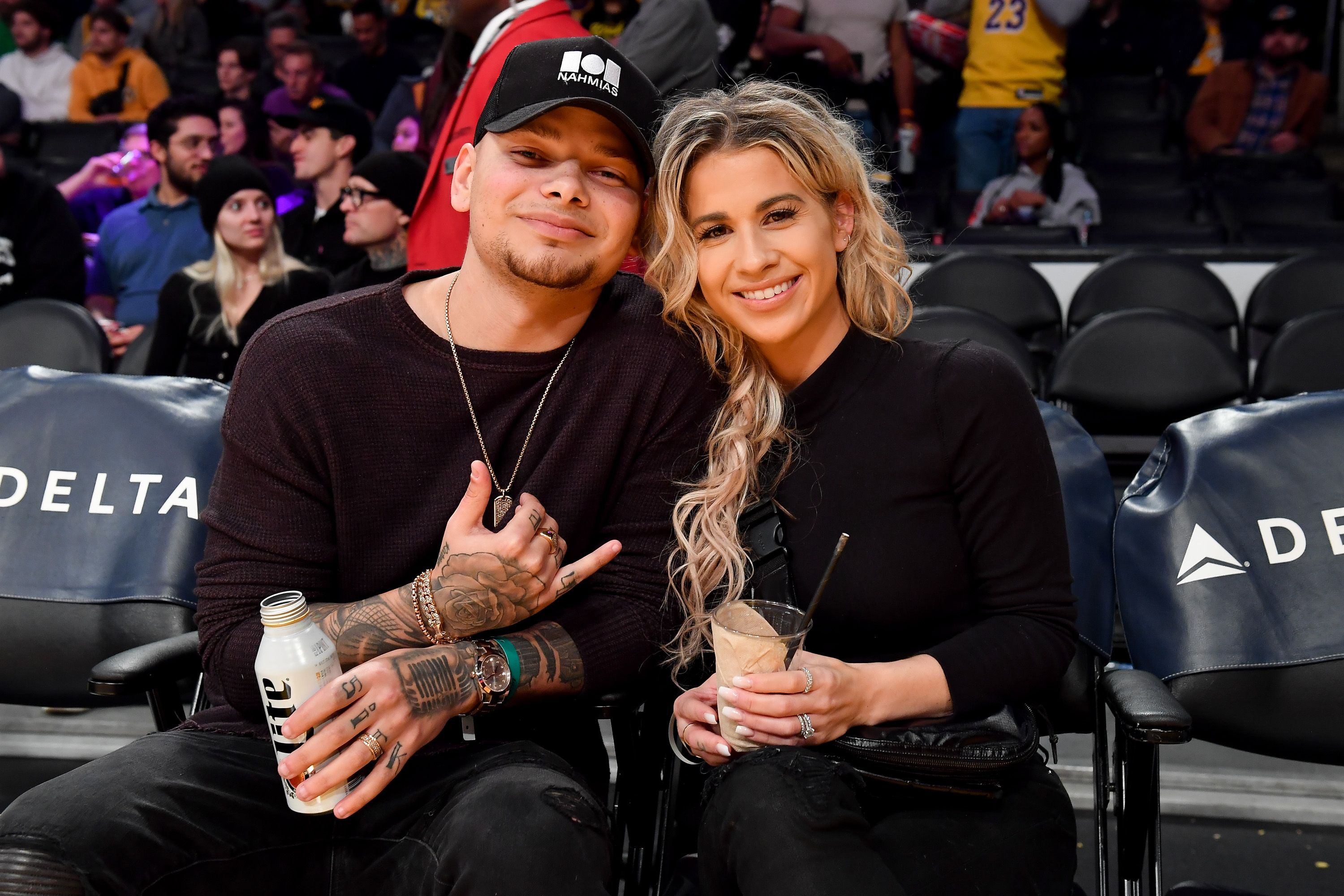 SWEET AND SHY
Brown remembers his first glimpse of Jae after a show in Miami. He was immediately taken by her beauty, and especially by her demeanor. Brown was used to meeting girls who wanted to impress him, so Jae was a surprise, he explained:
"She came to one of my shows and the first time I saw her it was the shy giddiness. I didn't know what was going to happen. She lived in Orlando [and] was in Miami.
But despite the obvious difficulties, Brown wasn't about to let the blond beauty walk out of his life, and the next evening he contacted her through her Instagram account and asked her out.
FIRST DATE
For their first date, Brown had Jae flown down from Orlando to Miami and took her to TopGolf. We don't know who won, but by the end of the evening, Brown was head over heels in love, and Jae never did fly back home to Orlando. The couple was inseparable from that day on, and on Easter Sunday 2017, Brown proposed.
ENGAGED
The proposal was anything but conventional, Brown revealed, and he popped the question while they were watching a horror movie, "The Amityville Horror." Despite the less-than-romantic mood, Jae said yes, and the couple married in October 2018, in a much more traditional setting.
MARRIAGE
Brown and Jae tied the knot in a lovely ceremony in the charmingly rustic ambiance of a farm in the singer's native Tennessee, surrounded by 200 close friends and family. Jae looked the perfect glamour bride in an elegant lace dress that matched the rustic charm of the setting. 
After the wedding, instead of heading for some exotic location, the couple chose to honeymoon in the nearby town of Gatlinburg. Jae and Brown relaxed, went horseback riding, rode the cable cars up the local mountains, and the roller coasters at the local amusement park. They celebrated the country singer's 26th birthday on October 21 with a handful of close friends. 
JOINT CREATION
Then it was back home to start their life together as a married couple. What many may not know is that Jae is also a singer and has studied music. Brown hinted that he and his wife would be working on a collaboration in the future. 
WELCOMING KINGSLEY ROSE BROWN
What fans didn't expect was that early in 2019 the couple would announce a pregnancy and not a duet. On October 29, 2019, Jae and Brown welcomed their first child, Kingsley Rose Brown, who arrived a week too late to be dad's 26th birthday present.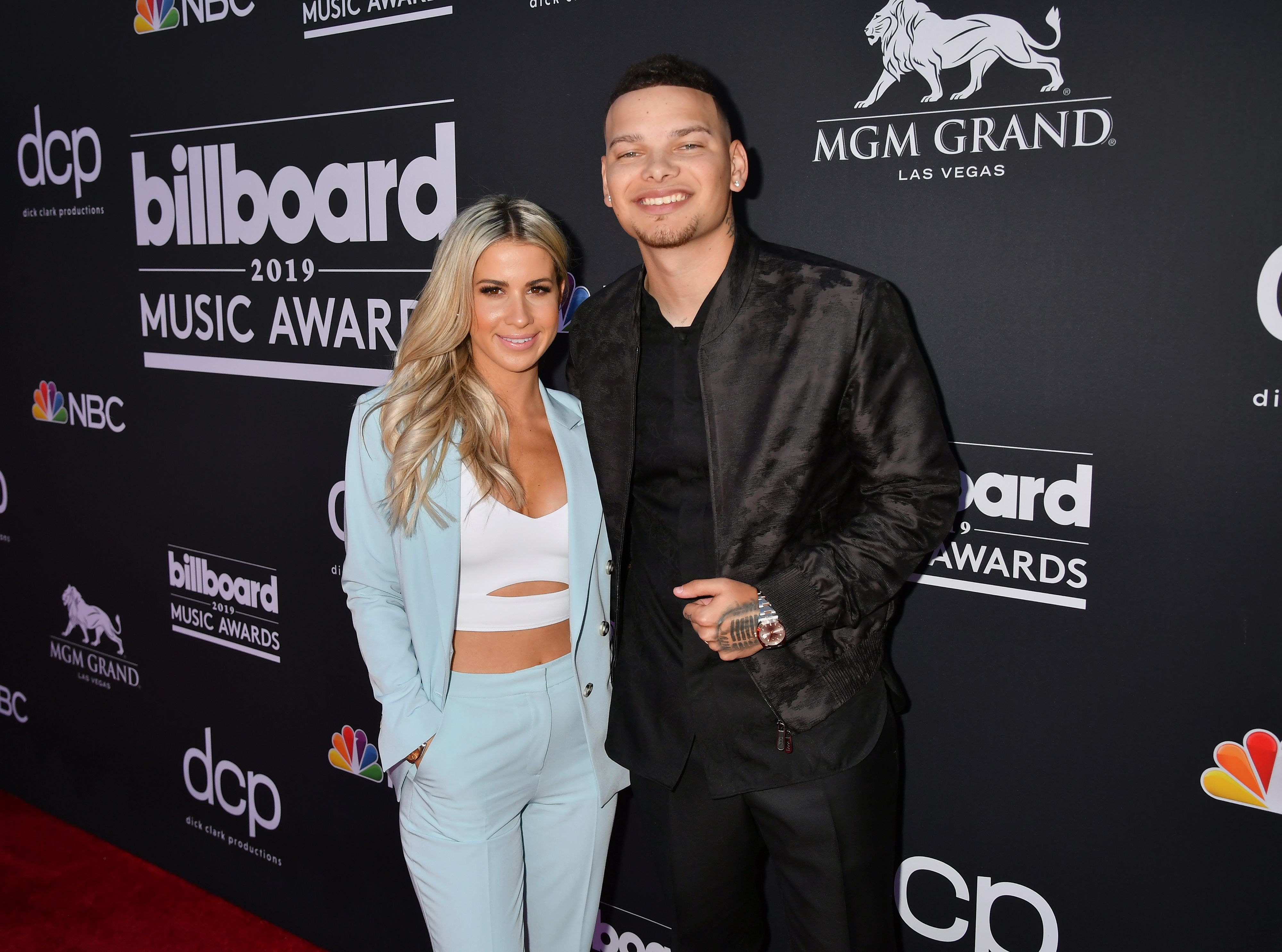 KATELYN JAE -- INSTAGRAM STAR
Kingsley is the apple of mom and dad's eyes and is becoming quite the little celebrity in her own right. Jae is not content to be a stay-at-home mom. She is busy building up her own brand as a social media influencer, promoting skincare products, fashion items, and accessories like eyeglasses.
As for Brown, he is busy working on his next album and reveling in his adorable little family. Of course, fans can't wait to find out if Jae and Brown are planning to give little Kingsley Rose a little brother or sister anytime soon, but the couple is playing their cards close to the vest.
Brown and Jae have confirmed that they will be releasing a duet, "Mad At This World," and maybe in 2021, there will be a new baby...