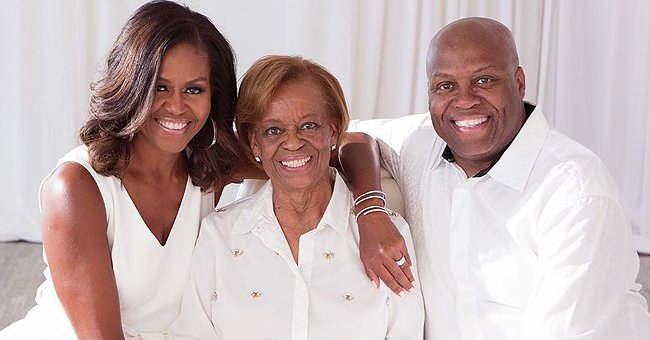 Instagram/michelleobama
Michelle Obama Opens up about Her Parents & Childhood as She Poses with Her Mother & Brother
Former First Lady Michelle Obama reflected on how her parents raised her and her brother, Craig Robinson to become the people they are today by surrounding them with love and support.
Michelle Obama always has the right words to say to make people feel inspired and informed, and that is what she had been doing with her very own podcast "The Michelle Obama Podcast."
The former first lady launched the podcast on July 29 on Spotify to share her conversations with her loved ones and colleagues on the topic of relationships and how they made them who they are.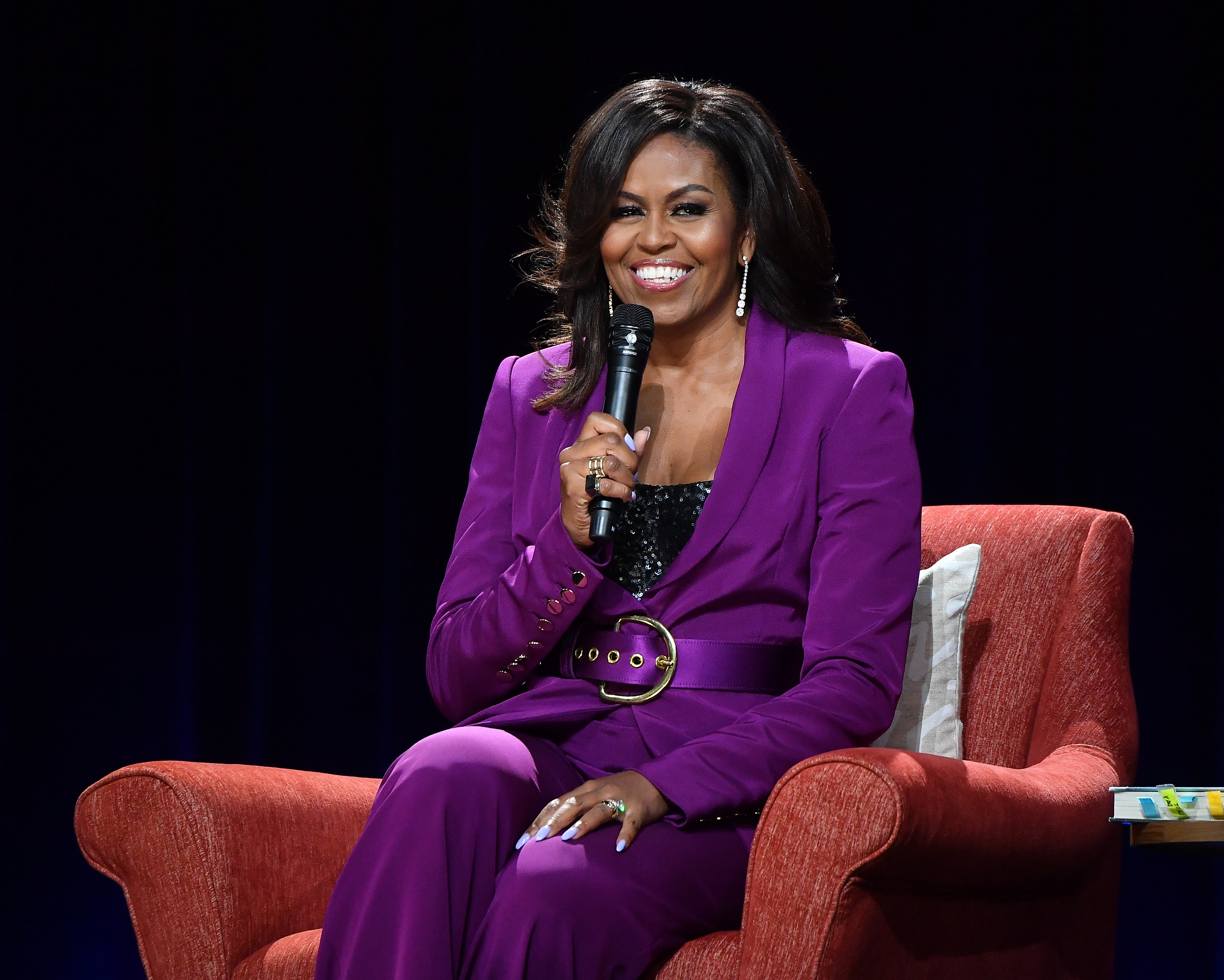 Michelle Obama attends "Becoming: An Intimate Conversation with Michelle Obama" at State Farm Arena on May 11, 2019 in Atlanta, Georgia. | Source: GettyImages
MICHELLE'S SPECIAL GUESTS
For the latest episode of her podcast, Obama sat down with the two important people who played a huge role in making her the strong and independent person that she is today.
In an Instagram post, Obama revealed that for the final episode of "The Michelle Obama Podcast," she invited her mother, Marian, and her brother, Craig to talk about parenthood and upbringing.
In the post, she shared a photo of herself beaming alongside her parents as they all posed for the camera. The trio was dressed in white and they held hands and flashed their million-dollar smiles.
In one instance, when Craig was a kid, Marian confronted the police officers who accused him of stealing his own bike.
HOW SHE WAS RAISED
In the caption, Obama reflected on how her parents surrounded her and her brother with unconditional love and support, the two factors that heavily influenced their personalities as they grew up. She wrote:
"I've reflected a lot over the past few years on how fortunate Craig and I were to have the parents we did."
She went on to share that her parents gave them enough room to grow and make mistakes and most importantly, they treated her and Craig as equals and always supported them.
In the episode, Obama talks to her mother and brother about the lessons they have decided to pass on to their children as parents. With an honest conversation, Obama intended to give her listeners an idea of how to know and understand their loved ones better.
HOW MICHELLE RAISED HER KIDS
In one instance, when Craig was a kid, Marian confronted the police officers who accused him of stealing his own bike. Although the officers were Black, they kept pressing Craig. One of them even confessed later that he knew he was telling the truth.
Obama has instilled some great values in her daughters, too. In her podcast, she talked about how she made sure that her girls were raised with some normalcy during their time in the White House. They had adequate freedom in their house but at the same time, they were grounded.
Please fill in your e-mail so we can share with you our top stories!