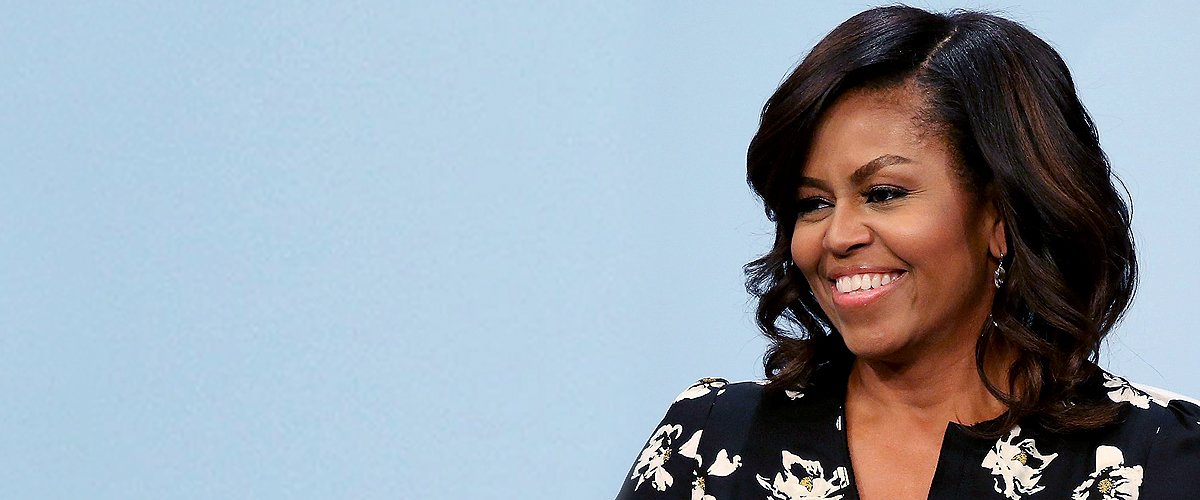 GettyImages
Marian Robinson Is 82 Years Old — What Is Known about Michelle Obama's Mother
Behind every great woman, there's another great woman, and in former first lady Michelle Obama's case, that person is her mother, Marian Robinson.
Michelle Obama's mother could've never imagined that her daughter would end up living in the White House as the first lady of the United States after marrying Barack Obama in the early '90s.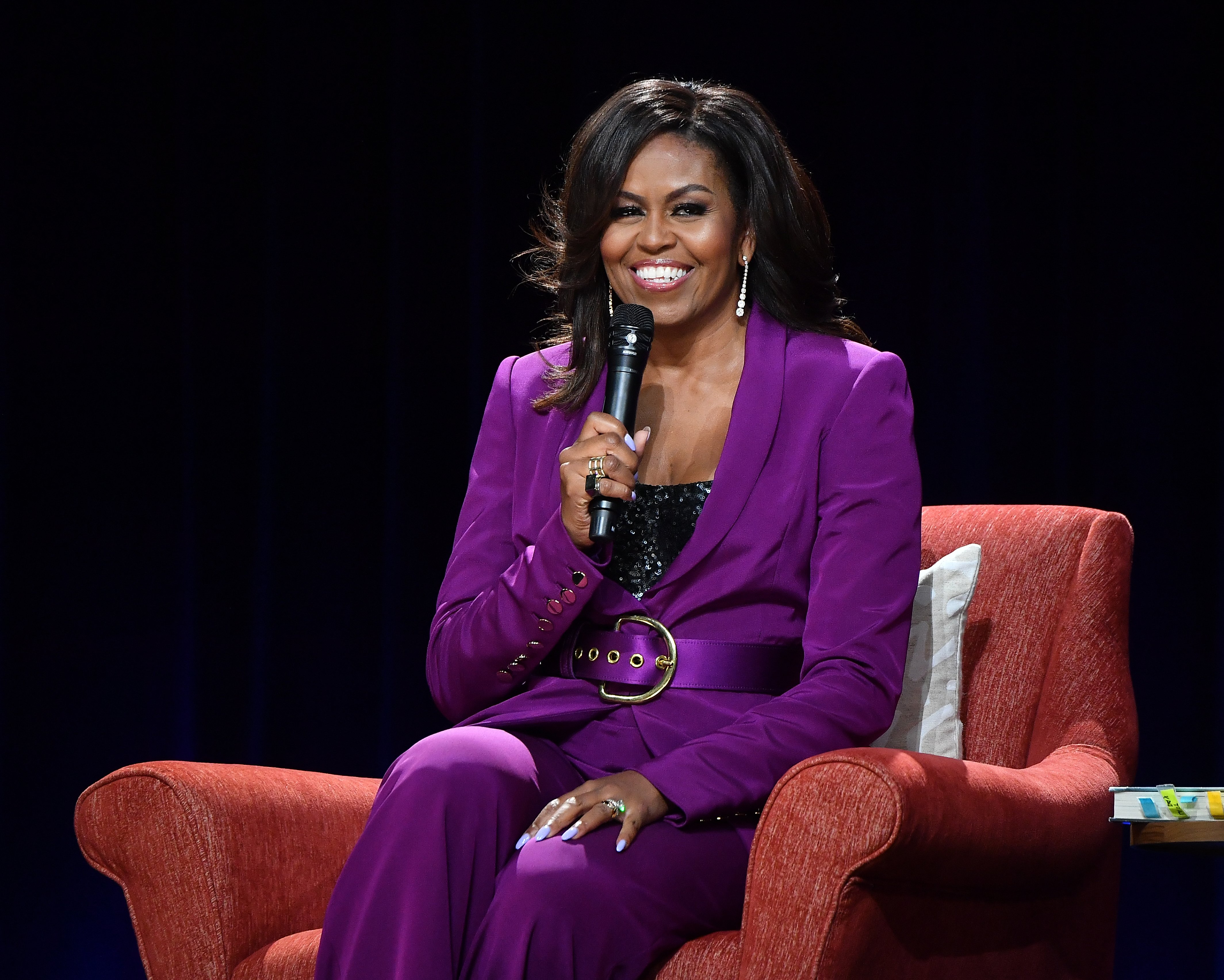 Michelle Obama attends 'Becoming: An Intimate Conversation with Michelle Obama' at State Farm Arena on May 11, 2019 in Atlanta, Georgia | Photo: GettyImages
It was a pleasant surprise, but one full of ups and downs that eventually affected the entire family, changing their lives forever.
Still, Marian Robinson embraced the changes with aplomb, moving out of her comfortable home in Chicago and into the museum-like presidential home to help Obama take care of her daughters while she carried out her first-lady duties.
It was a selfless act of love from the matriarch of a family that always looked out for each other, especially throughout those eight years when the Obamas were at the mercy of the public's opinion.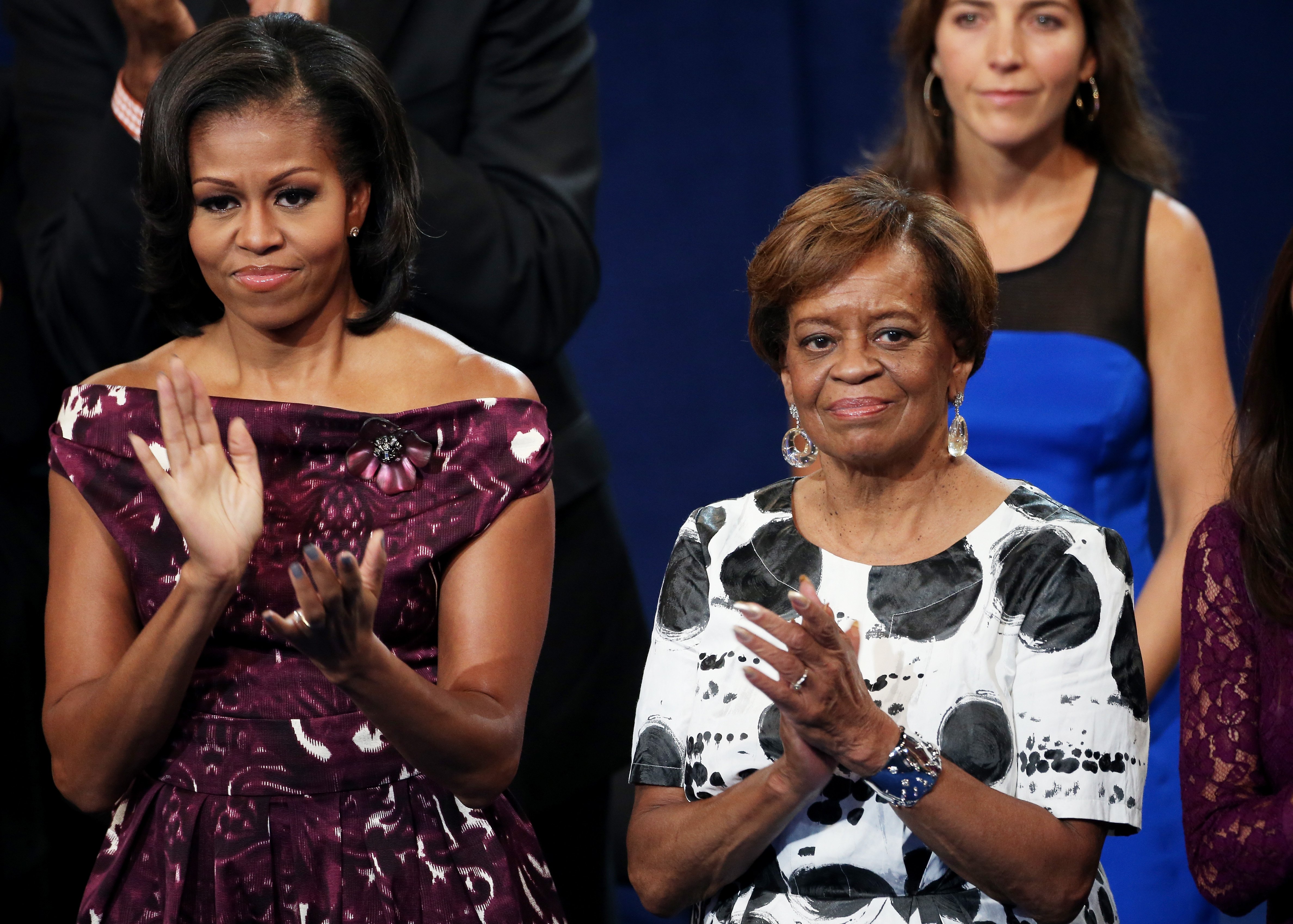 Michelle Obama with her mother Marian Robinson during the Democratic National Convention at Time Warner Cable Arena on September 6, 2012 | Photo: GettyImages
MEET MARIAN ROBINSON
Marian Lois Shields was born in 1937 in Chicago, Illinois. She is one of seven children born to Purnell Nathaniel Shields, a house painter, and Rebecca Jumper, a licensed nurse.
Marian accepted her daughter's invitation to move with them to the White House because she was worried about their safety
She worked at a bank, at the University of Chicago, and as a secretary at the Spiegel catalog company. Then, in 1960, she married Fraser Robinson III, a pump worker at Chicago's water plant.
The couple went on to have two children: daughter Michelle LaVaughn, and son Craig Malcolm, both Ivy Leaguers and successful in their respective fields — Craig is a longtime basketball coach.
Sadly, Fraser Robinson passed away in 1991 from multiple sclerosis complications at age 55. But to this day, his wife and kids still keep his memory alive through every lesson he taught them.
As Robinson revealed in a rare essay she wrote for Essence in 2012, she and Fraser prided themselves on highlighting the importance of education to their children, which eventually brought them more than satisfactory results.
MARIAN ROBINSON'S ANCESTORS
Michelle Obama has a connection to the history of slavery through both sides of her family. Her mother's ancestor, Melvinia Shields, was born into slavery and eventually sold to Christianne and Henry Shields in the mid-1800s.
Melvinia had a biracial son, Dolphus T. Shields, with a white man from the Shields family. Although it is not confirmed, a report from the New York Times claims Henry's son Charles Marion Shields is the most likely candidate according to DNA evidence.
Dolphus then went on to marry Alice Easley, also a child of former slaves. They are the former first lady's great-great-grandparents.
Although neither Obama nor Robinson has addressed the family tree, investigators have pointed out how important it is for the black community to know that there's a line that connected a slave in rural Georgia with her descendant in the White House.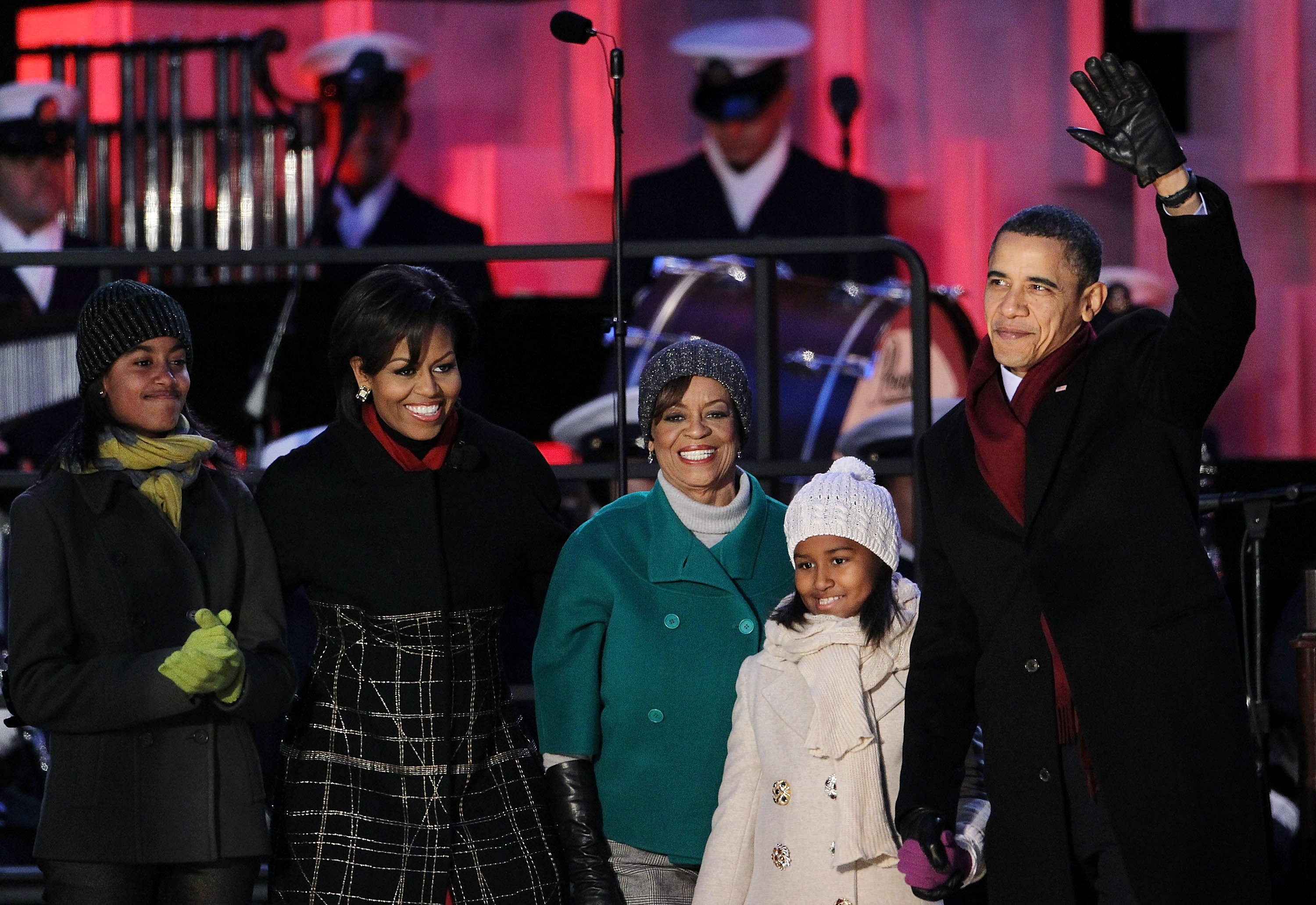 Barack Obama, his daughters Sasha and Malia, mother-in-law Marian Robinson, and Michelle Obama at the National Christmas Tree lighting ceremony on December 9, 2010 | Photo: Getty Images
RAISING MICHELLE AND CRAIG
Robinson and her husband raised their kids in a conventional but cramped apartment on the Southside of Chicago. They had family dinners, went to church, played monopoly, and read together.
For the proud parents, it was necessary to instill in the kids the notion that everybody goes through hard times in life, "but [those] who succeed are the ones who say, 'Okay, that's just a snag.'"
They also emphasized their children's education. "I always told them, 'It's not if you go to college, but when you go to college,'" Robinson recalled in her Essence essay.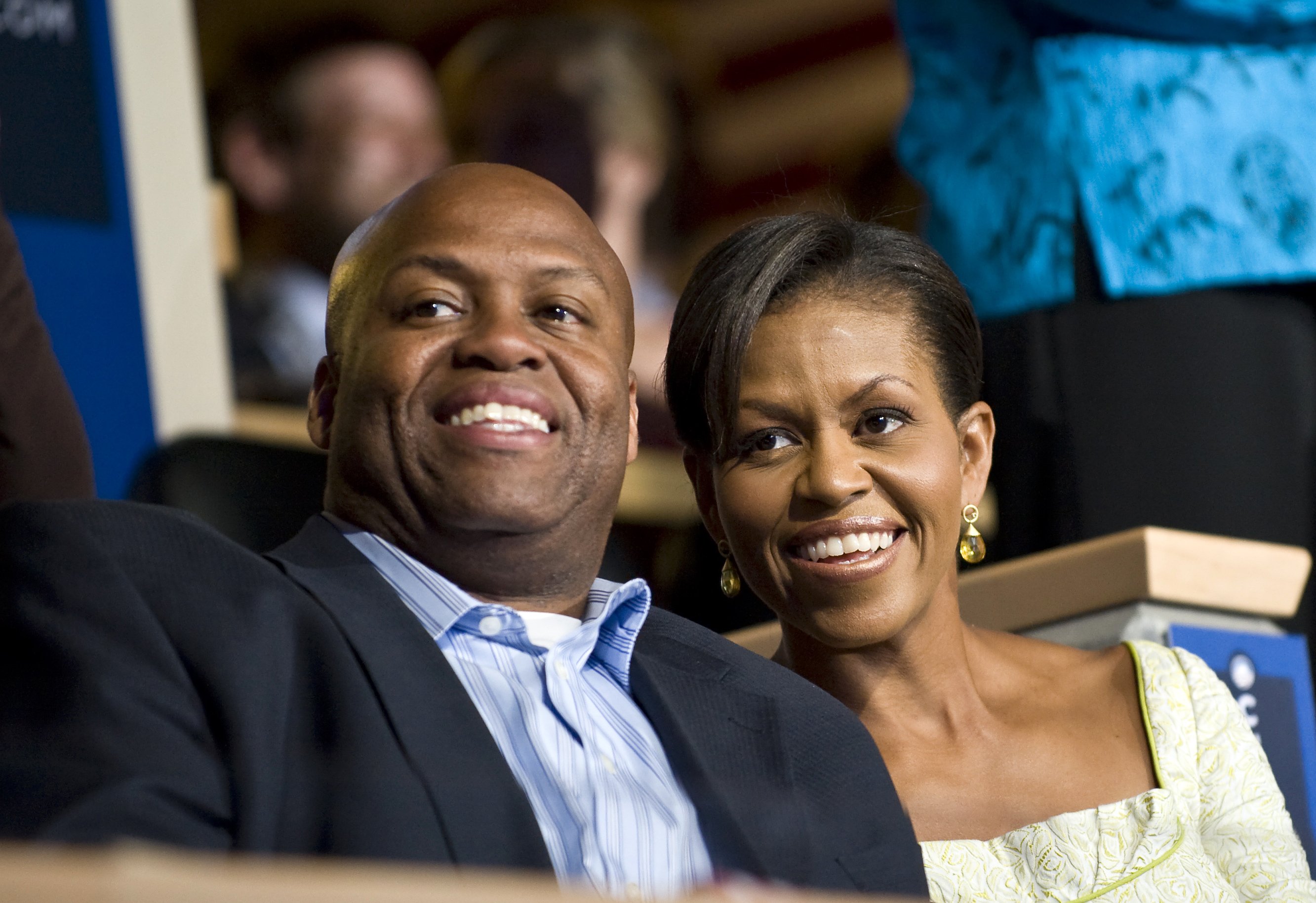 Michelle Obama and her brother Craig Robinson attend the Democratic National Convention in Denver, August 2008 | Photo: GettyImages
Craig Robinson ended up going to Princeton, and Obama followed him soon after, graduating with a Bachelor of Arts in 1985 and later pursuing her Juris Doctor degree from Harvard Law School three years later.
Robinson and Fraser were more than proud to contribute to their children's education by paying part of their tuition, even if that pushed them to take out loans behind their children's back. Robinson explained:
"We just wanted our children to understand that a good education was their ticket to a better life, a chance to have more and be more."
MARIAN ROBINSON AT THE WHITE HOUSE
When Barack Obama won the presidency in 2009, Robinson accepted her daughter's invitation to move with them to the White House because she was worried about their safety and her granddaughters.
Although Robinson might have preferred to stay in Chicago, she found the perfect role that made her feel at home in Washington: being a grandma.
Malia and Sasha Obama were just 7 and 10 years old when their parents took over the most prominent roles of their lives. Still, Robinson's presence, according to Obama, made the transition easier for the girls.
"I wanted them to come home to family," Obama explained in an interview with CBS. Robinson was there to substitute Obama whenever she had engagements outside the country, or at odds hours.
The doting grandma accompanied the girls to school — alongside a dozen of armed bodyguards — and taught them how to do their laundry after talking the White House staff into allowing her that chore.
Robinson also kept herself from the cameras, avoiding giving interviews, or even making more public appearances than necessary.
She enjoyed going out and not being recognized, something that worked in her favor whenever she escaped to Las Vegas or across the street to buy something at CVS.
In 2018, when asked on her first-ever televised interview if she missed the White House, Robinson said she just missed the staff, as they had become like family to her.
Obama added to that, saying that some of the staff that used to work with them sometimes visit the former first grandma in Chicago, which is a testament to how loved she was in the White House.
Please fill in your e-mail so we can share with you our top stories!