Jill Duggar Dillard Explains Her Decision to Drink Alcohol despite Her Family's Upbringing
Jill Duggar has addressed questions about drinking alcohol just over a week after confirming she had a piña colada. The reality star says her perspective has changed over the years. 
Earlier this week, People magazine spoke to Jill (Duggar) Dillard about her newfound appreciation of alcohol after being raised in a strict religious household. 
Jill, 29, does not think parents Jim Bob and Michelle Duggar would be pleased with her drinking, but she believes it's okay once she has balance. Meanwhile, fans were taken aback by her decision. 
DRINKING IN BALANCE
Jill, who is married to Derick Dillard with whom she shares sons Samuel and Israel, explained that she does not overdo it when it comes to alcohol consumption.
Jill and Derick's household do not have to abide by  rules like not watching secular television and not dancing. However, there is one thing Jill she sticks to.
She thinks it's good that the kids see a "healthy balance" when it comes to such things. However, Jill was never a witness to the same thing growing up. Jim and Michelle discouraged the practice of drinking.
Jill believes that neither her parents nor the majority of her siblings would be pleased with her drinking alcohol, but they haven't expressed their opinions about it yet. 
CHANGING HER PERSPECTIVE
Regardless, Jill says she has come a long way from being a people pleaser. She and Derek tied the knot in 2014, and both have grown and changed over the years. Jill explained: 
"I'm okay with people not being okay with it. Sometimes it's a good thing. I'm very much a people pleaser, so not doing something because I was afraid of what other people would think."
These days, Jill is better able to set boundaries while at the same time being more willing to share her life with the public. She says she is in a good place with her new mindset.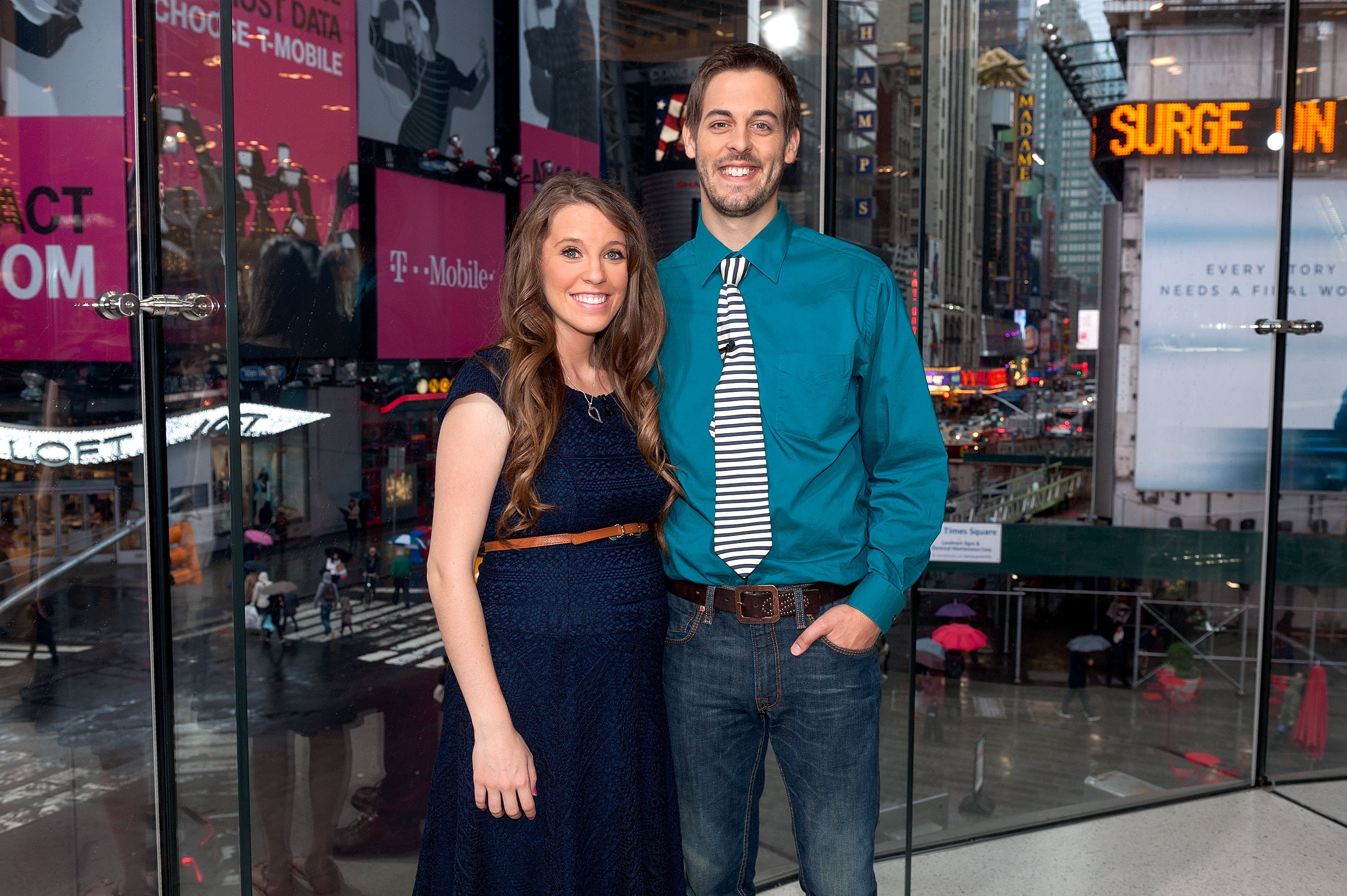 GOING HER OWN WAY
Jill and Derick enjoyed a date night in early September at a Mexican restaurant in Arkansas. When a fan asked what drink she had, Jill replied that it was a pina colada. 
Another fan asked whether it was virgin or regular, and Jill replied, "regular." A few days later, Jill joked about her fans' curiosity when she shared a post about having "regular coffee."
The former "Counting On" star was raised to wear very modest clothing and had to follow strict dating rules. These days, though, Jill is doing more of her own thing. 
DEALING WITH CONFLICT
Her household does not have to abide by rules like not watching secular television and not dancing in the house. However, there is one thing Jill learned from her mom that she sticks to.
When her kids get into disagreements, they are supposed to first do sweet talk, and second, go and tell their parents. If they don't do these things in that order, they get a reminder of how it works. 
MISSIONARY WORK
Jill has not had the best relationship with her parents after claiming that she and Derick were not compensated for appearing on the show. However, they continue to take their faith seriously.
In June, they announced plans to potentially travel for missionary work. Setting aside any personal concerns, Derick said, "We are definitely open to moving wherever God would lead us."