The Sun: Jill Duggar and Derick Dillard Reportedly Plan to Take Missionary Trip Abroad
Jill Duggar and her husband Derick Dillard are reportedly still at odds with the family patriarch Jim Bob and are open to reconnecting with their original plan of international missionary work.
The rift between Derick Dillard and Jim Bob began after Derick claimed that he and wife Jill never received compensation for their appearances on the reality show, "Counting On."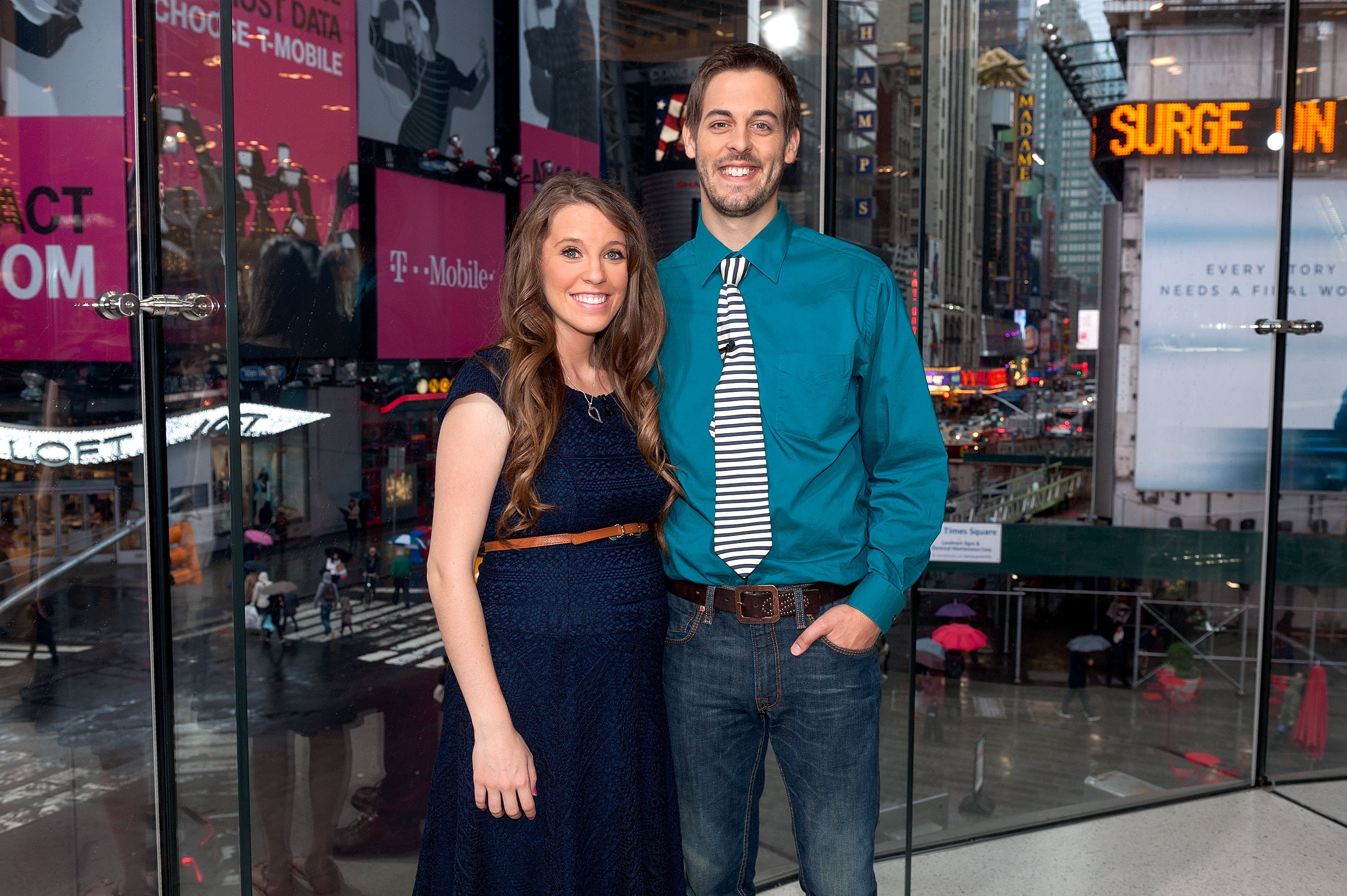 A FAMILY AT ODDS
Derick reportedly spoke to The Sun and said that the lack of compensation is the reason they left the show back in 2017 and claimed that Jim didn't allow them on the family property after that unless he was present. 
When Derick and Jill tied the knot in 2014, they lived in Central America for two years before moving back to Arkansas. They dismantled their Dillard Family Ministries organization and joined the rest of the family on the reality show.
THEY ARE OPEN TO POSSIBILITIES 
The couple welcomed their first child and son, David, in April 2015, followed by the arrival of their second son Samuel in July 2017.
"Our original plan from the time we married was to serve permanently on the international mission field. So, yes, we are definitely open to moving wherever God would lead us," Derick reportedly told the publication.
THEY COULD RETURN TO THE SHOW
The 31-year-old added that they are open to returning to the TLC show if he and Jill had a say in the terms of a new contract, but for the time being, the couple keeps to themselves.
While the couple didn't spend Christmas or Thanksgiving with the rest of the family, they also ignored other celebrations shared on social media, including birthdays and anniversaries. 
Jim Bob and Michelle Duggar home-schooled their nineteen children as Independent Baptist Christians, and as a licensed realtor, Jim also owns several properties in Arkansas. Additionally, Jim served in the Arkansas House of Representatives for three years from 1999.
A NEW DUGGAR ON THE WAY
Meanwhile, Jinger Dugger recently shared that she and her husband Jeremy Vuolo is expecting their second baby.
The happy news came a few days after Jinger opened up about her miscarriage last fall, and the couple can't wait to welcome the new addition to their family.
Jinger and Jeremy's daughter, Felicity is now 2 years old, and she will soon have another sister even though she is still too young to understand why mom's tummy is getting bigger.