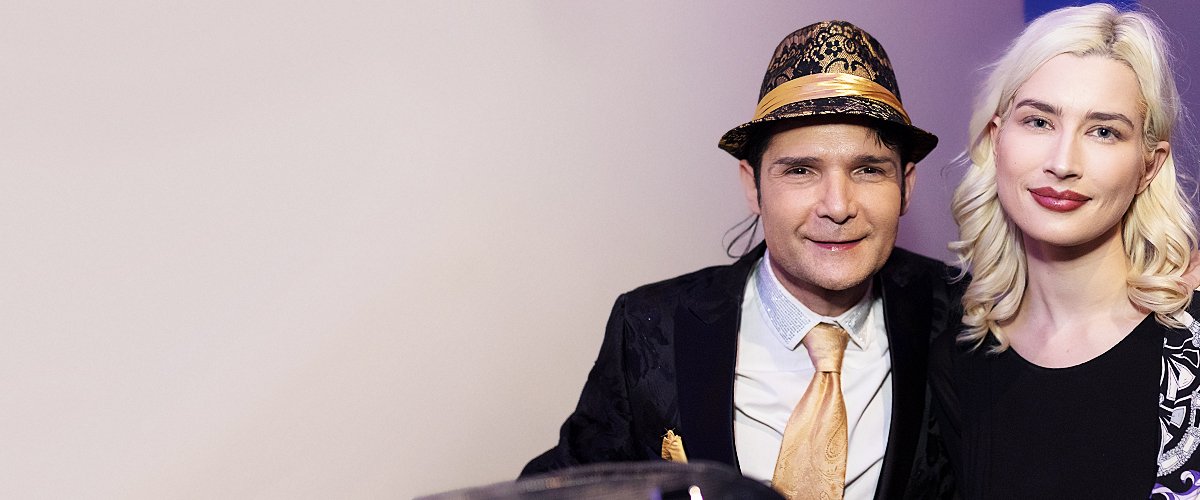 Getty Images
Courtney Anne Mitchell Is Corey Feldman's 3rd Wife — Facts about the DJ & Keyboardist
Actor and singer Corey Feldman, best known as Edgar Frog in "The Lost Boys" and its sequels, is currently married to his third wife, Courtney Anne Mitchell.
Born in July 1971, Corey Feldman was, just like his late friend and "The Lost Boy" co-star Corey Haim, an 80s heartthrob. In his teen years, Feldman appeared in "Friday the 13th: The Final Chapter," "Stand by Me," and "The Goonies" before joining Haim in what was later known as The Two Coreys.
We didn't want to risk being separated by new immigration laws.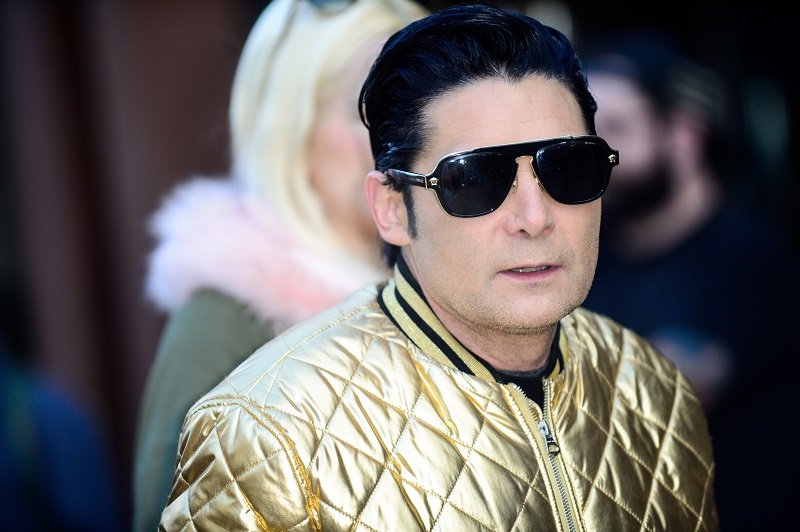 Corey Feldman on January 25, 2019 in Park City, Utah | Photo: Getty Images
The talented pair worked in several films, including "License to Drive," "Dream a Little Dream," and "National Lampoon's Last Resort." Unfortunately, Haim struggled a lot with substance abuse, even at a young age.
Although he went in and out of rehab for years, he considered himself a "chronic relapser" and used to do outrageous things to get money (like trying to sell his own teeth and hair online). On March 10, 2010, he passed away from pneumonia.
Fortunately, Feldman didn't struggle as much as Haim did with drugs and managed to stay involved in the industry as an adult by taking voice acting gigs and launching his music career.
At the moment, he is still active in Hollywood and is expected to appear in at least three projects, including "The Sunday Night Slaughter," an anthology horror film scheduled to be released in December 2020.
COREY FELDMAN'S FIRST SPOUSE, VANESSA MARCIL
As per Corey Feldman's love life, he has been married to three different women. His first wife was actress Vanessa Marcil. The ex-couple were only married for about four years ― between 1989 and 1992 ― but remained friends after their divorce.
It is important to point out that they were both very young (less than 20 years old) when they tied the knot, and since Feldman was still in his teen-heartthrob phase, his publicist didn't want to go public with the marriage.
COREY FELDMAN'S SECOND WIFE, SUSIE SPRAGUE
Years after their separation, in 2002, Feldman and actress Susie Sprague walked down the aisle. They met each other on the set of "The Surreal Life" nine months earlier.
Feldman and Sprague share a son, Zen Scott, born in August 2004. Although the teen has been kept away from the spotlight most of his life, Feldman has credited him with helping him break out of depression.
In 2009, after seven years of marriage, Corey Feldman's second wife filed for divorce. Since both parties had conflicting requests, the process only became final in 2014.
COREY FELDMAN'S THIRD WIFE, COURTNEY ANNE MITCHELL
The couple reportedly met during a Midsummer's Night Dream party in 2011, shortly after Mitchell was photographed for Playboy. Apart from her career in music and appearance on Playboy, Mitchell was also photographed by Sports Illustrated.
Feldman once admitted that he dated several women who "were selling themselves short," and that Mitchell was his "no. 1 partner."
Corey Feldman and Courtney Anne Mitchell's wedding, held at Elton John's Fizz champagne lounge at Caesars Palace in Las Vegas in November 2016, was very particular in more than one way.
FELDMAN AND MITCHELL'S WEDDING
Apart from the fact that it was officiated by "Gigolos" creator Marklen Kennedy, Feldman told People that he proposed to Mitchell because he was afraid Donald Trump could deport her. He added:
"We had both been so anti-marriage since we met. But seeing as she's Canadian and with Trump coming in, we didn't want to risk being separated by new immigration laws."
Feldman also confessed that he was nervous before popping the question because, although he assumed she would accept to marry him, he was insecure. For that reason, he wrote his proposal on a piece of paper, mimicking a middle school-style note.
Courtney Anne Mitchell is still married to Corey Feldman, and while some of their fans might want them to expand their family, they are not likely to have children because, as the actor said, she wants to keep her body in good shape for her career.
Please fill in your e-mail so we can share with you our top stories!