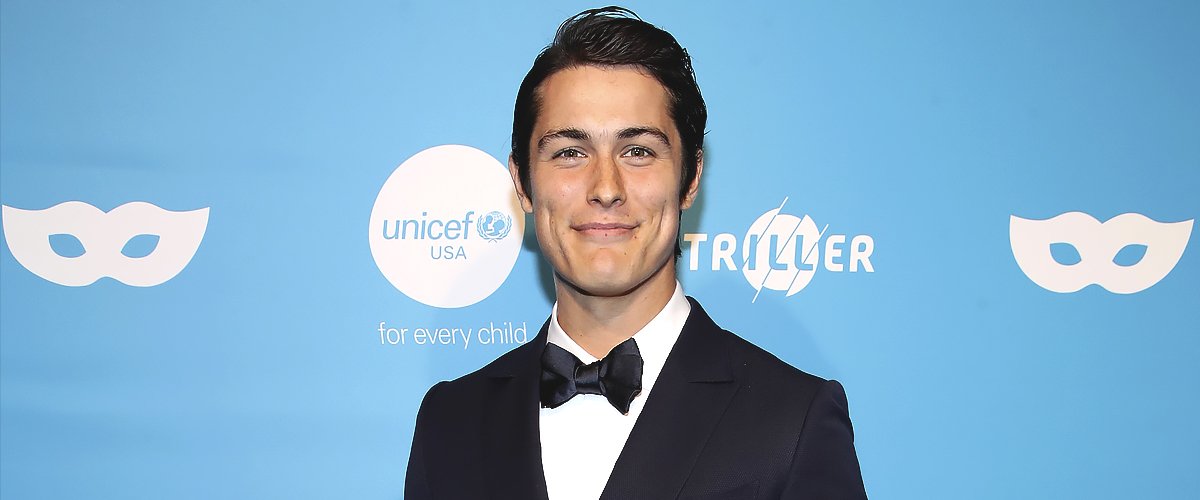 Getty images
Wolfgang Novogratz' Parents Are HGTV Stars — What Else to Know about Actor and His Family
Fast-rising actor Wolfgang Novogratz is getting the attention of fans after leading roles in popular films. However, he is no stranger to the spotlight and appeared in a couple of his parents' reality TV shows as a child. Here is more about the Netflix star and his famous family.
Talented actor Wolfgang Novogratz was born on May 9, 1997, to reality TV couple, Robert and Cortney Novogratz. He is the oldest of the couple's seven children and was raised alongside his siblings in Manhattan, New York City.
Wolfgang grew up surrounded by lights and cameras, and right from his childhood, he always seemed destined for stardom. Destiny might have played a little part, but the 23-year-old has worked very hard to achieve his Hollywood dreams. And today, there is no doubt that he has begun reaping the rewards.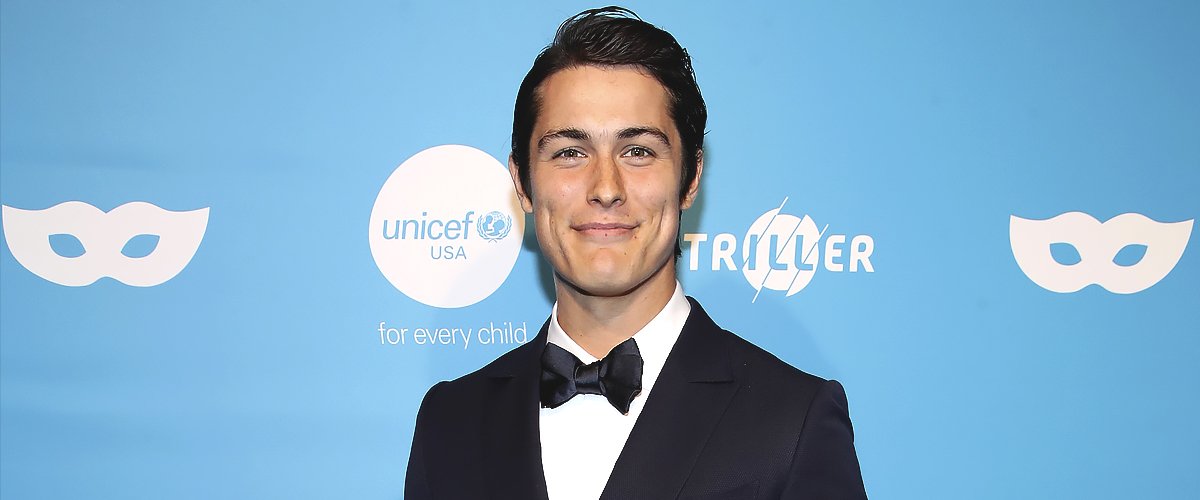 Wolfgang Novogratz attends the 7th Annual UNICEF Masquerade Ball 2019 at Kimpton La Peer Hotel on October 26, 2019 | Photo: Getty Images
WOLFGANG NOVOGRATZ'S PROMISING ACTING CAREER
Wolfgang made his acting debut in the 2018 Netflix film "Sierra Burgess Is a Loser." Since then, the 23-year-old actor has become a Netflix superstar starring in several of the network's latest original flicks, including "The Last Summer," "Trig in The Half of It," and more recently, he portrayed Wisconsin boy-next-door Nick in "Feel the Beat."
The mother of seven commemorated the special day with a sweet birthday post to her son.
The Netflix rom-com "Feel the Beat," which was released on June 19, has become the latest smash hit amongst a whole slew of sweet teen-oriented rom-coms unleashed into the market by the network in recent years.
The movie plot revolves around April (Sofia Carson), an aspiring dancer who returns to her hometown to tutor students at her old studio. It also features an exciting love story between April and her ex Nick (Wolfgang Novogratz).
Despite the movie being released during the novel Coronavirus pandemic, it received very positive reviews and catapulted the Hollywood newbie to fame. Even Kelly Clarkson had to take notice, and while making an appearance on her show, she asked him to sign her an autograph.
Wolfgang is very new on the acting scene but has built up an impressive portfolio within a short period. Interestingly, he did not always have his sights set on acting and even actively pursued a basketball career in high school.
DUMPED HOOPS FOR HOLLYWOOD DREAMS
Growing up, Wolfgang Novogratz loved basketball, and he was also very good at it. Standing at an impressive 6'3, he could shoot from the perimeter, and by the time he was a junior in High School, he was a top Division I college basketball recruit.
He was an exemplary basketball player, and while still in high school, he notched up offers from Villanova and Ohio State. Wolfgang Novogratz's basketball career effectively came to an end when he rejected all the scholarship offers and instead went to theatre school in London.
Many people were skeptical about his new career. Wolfgang revealed that landing his first acting role did not come easily and took him over 100 auditions. During this time, the voices got even louder, and many people questioned his rationale. In his words:
"There were a lot of people close to me that were saying I was throwing my life away and such."
Wolfgang's parents were also skeptical about their son's plans to ditch his lifelong plans for a basketball career to venture into acting. During a recent interview with Access Daily's Kit Hoover and Scott Evans, the "Yes, God, Yes" star revealed that once he assured his parents he would put in everything to make it a success, they threw their weight behind him.
WOLFGANG NOVOGRATZ'S PARENTS AND BIG FAMILY
Before becoming a Netflix star, Wolfgang was already quite famous in the reality TV world, being the eldest son of the Novogratzs — a family whose interior designer parents were featured on the 2009 Bravo show "9 By Design."
In 2011, the stylish couple ended their time on Bravo's "9 by Design" and began appearing on HGTV's "Home by Novogratz." The network produced two seasons of the show, which followed the couple as they renovated mid-tier celebrities' homes.
Over the years, Wolfgang's parents Robert and Cortney Novogratz, have formed an impressive husband-and-wife design team that operated first in New York City before relocating to Los Angeles.
Robert Novogratz (L) and Cortney Novogratz attend DuJour Magazine's Jason Binn Welcomes Yellowtail Sunset's Chef Akira Back to LA at Yellowtail Sunset on November 11, 2014 | Photo: Getty Images
Interestingly, the couple has built their interior design business while raising their seven children — Wolfgang, 23, Tallulah and Bellamy, 22, Breaker, 20, Five and Holleder (Holly), 15, and Major, 11.
It has been a joy to watch the couple build such a huge brand and, at the same time, build their large family. While speaking on how she was able to juggle both responsibilities, Cortney said:
"Robert and I work together as a design duo, so that helps. We love our family, and we love our work. We don't turn one off and the other on; we try to blend them as best we can."
Cortney shares a close bond with her firstborn and could not hold back on her joy as he celebrated his 23rd birthday in May. The mother of seven commemorated the special day with a sweet birthday post to her son.
Wolfgang Novogratz's movies are currently leading the line of latest buzzy Netflix films, and he is fast becoming a household name in Hollywood. At just 23, there is still so much ahead, and given his determination, there is no doubt that the young actor is ready for it.
Please fill in your e-mail so we can share with you our top stories!