Daily Joke: Military Leaders Built a State-Of-The-Art Computer to Solve Problems
Military leaders succeeded in building a state-of-the-art machine that would be able to solve tactical problems. They were shocked to find out that things did not go as planned when they put it to the test.
Military leaders had groundbreaking success when they built a state-of-the-art computer that was capable of providing solutions to any given strategic or tactical problems. 
After the building process was completed, they all assembled in front of the new supposedly problem-solving machine and were instructed to feed a complicated tactical problem into it.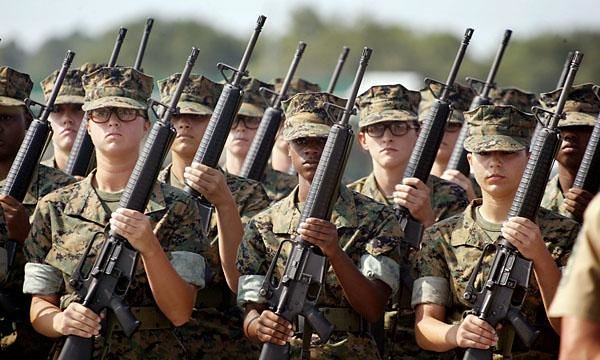 One of the military leaders described a hypothetical situation to the computer and asked the pivotal question of whether they should retreat or attack in that scenario.
Processing the problem, the computer hummed and hummed for an hour before it finally came up with an answer. The leaders were confused to find its answer as "Yes."
The generals exchanged looks of confusion and uncertainty before one of them finally decided to submit another request to the computer, and asked it, "Yes what?" The computer hummed away briefly before it responded:
"Yes, Sir."
Here is another joke about scenario-planning gone wrong. A group of girls were in a charm class at one of the last all-girl schools. 
The instructor of the "Charm Course" was teaching her girls the importance of giving their male escorts a chance to be gentlemanly at every opportunity. 
Describing a scenario where both a girl and her male escort were about to exit a vehicle, the teacher's lesson took off.
She began by telling the students that they were to remain seated in the truck until the male escort had enough time to step around the truck and open the door for them. Out of nowhere, as if she suddenly came back to reality, the Charm Course teacher added:
"But, if the big, dumb idiot is already in the restaurant ordering his steak, don't wait any longer."
For a more interesting joke, click here.
Source: Startsat60