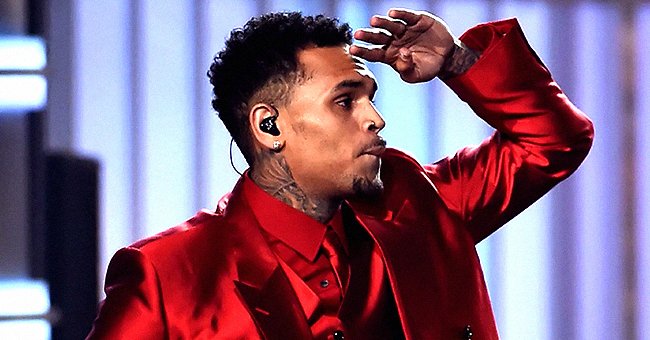 GettyImages
Check Out Chris Brown's Mother Joyce Hawkins as She Stuns in Black Jumpsuit with Deep Neckline
Chris Brown's Mother recently took to social media to promote some ads and she got a lot of attention as she looked stunning in a black jumpsuit that showcased her trim figure.
Chris Brown's mother, Joyce Hawkins, popularly referred to as Mom Breezy, has been steadily increasing her social media presence for some time now and she doesn't seem to be slowing down.
A couple of days ago, the beautiful celebrity mom took to her Instagram page to share a video ad for a Cameo app, and while the app sounded like a must-have, it was Hawkins' outfit that caught the attention of many.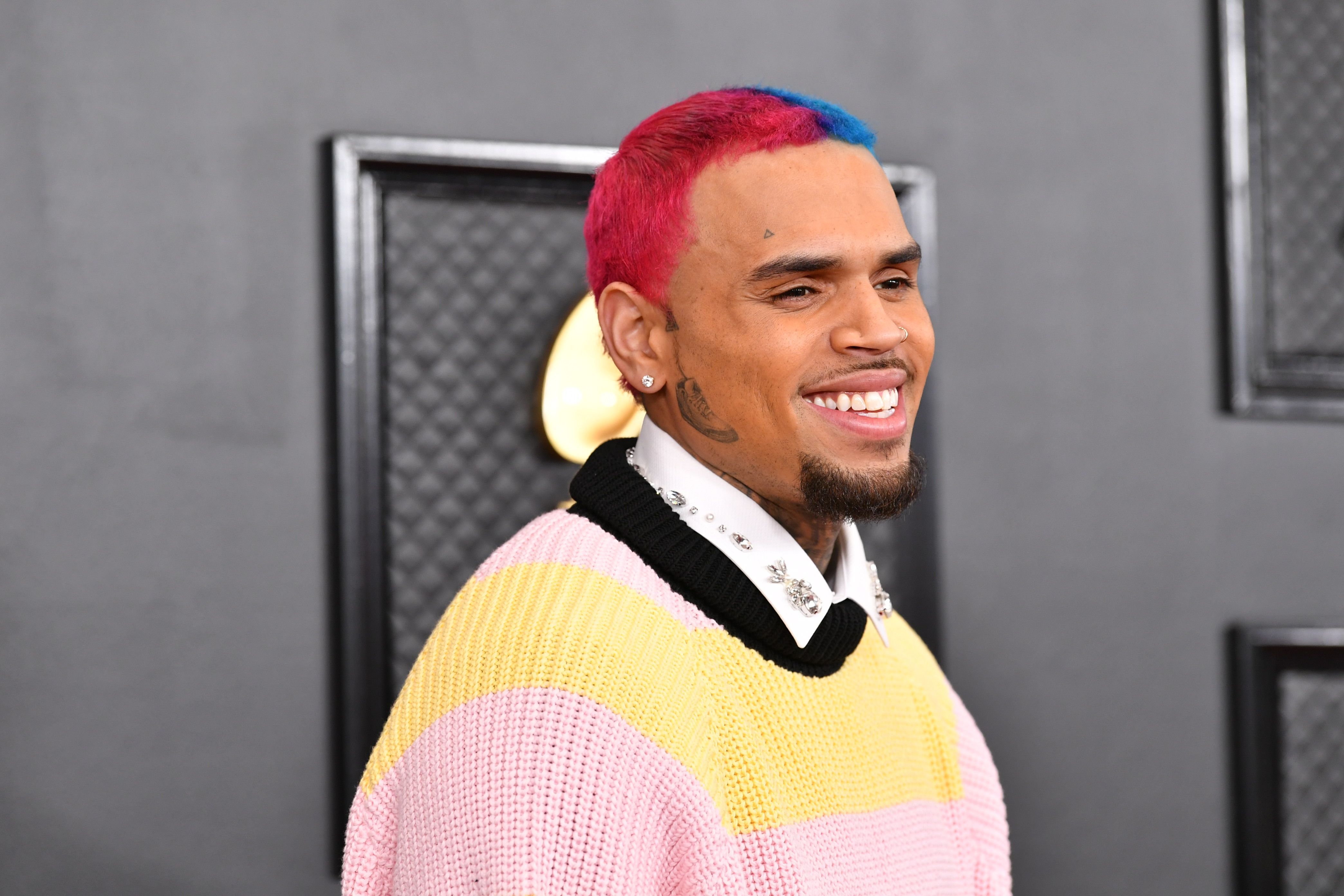 Chris Brown at the 62nd Annual Grammy Awards at Staples Center on January 26, 2020. | Photo: Getty Images
In the video, she was dressed in an armless black jumpsuit with a revealing slit that flaunted her ample cleavage. She had on moderate makeup and complemented the outfit with a pair of black flip flops.
As the footage begins, Hawkins can be seen walking down a set of stairs as she expressed excitement for her presence on the Cameo application. She urged fans to join her for a chat or video. She repeated virtually the same statement in her captions to drive home her point. She wrote:
"HIT ME UP FOR A CHAT OR A VIDEO SHOUT OUT!!! @cameo!! DOWNLOAD THE CAMEO APP!!"
The post comes a day after Hawkins shared a photo that featured her in the same jumpsuit. In the post, the proud mom struck a pose as she smiled brilliantly at the camera. In her captions, she spoke about a giveaway, which allows fans to buy goods with a 75% discount off the Rosemarron website.
In the comments section, fans thanked her for the giveaway and gushed over how beautiful she is. From the reactions of the majority, they made fair use of the discount provided.
Her claims came shortly after Brown threw a rock at her car window.
Hawkins' love for her son, Chris Brown, is commonly known and has been demonstrated by her several times. The proud mom has made sure to remain by his side, offering support when he needs it the most.
In 2013, she expressed concern over the company he keeps. Ever the watchful mother, Hawkins alleged that the crowd he moves with (his crew) were only with him because of his fame and money.
She also claimed that they might have gotten him addicted to weed. Her claims came shortly after Brown threw a rock at her car window.
The concerned mother had reportedly shown up to a family session at a rehab program Brown was enrolled in at the time to urge him to stay behind for extended treatment.
The talented singer vehemently and violently disagreed with her and afterward shattered her car window with a rock. Thankfully, Hawkins did not hold it against him, and her love for him seemed to double.
It's that same parental love that Brown now shows towards his children, Royalty, and Aeko. Royalty has been referred to as the female version of Brown, and his mother couldn't agree more.
She shared a throwback photo of him as a teenager, and the resemblance truly is uncanny. Brown wore a striped polo shirt, a silver chain around his neck, and a baseball cap in the photo.
Though he looked great, it was the smirk and the face that wore it that reflected Royalty as it was completely identical to hers. Hawkins, who posted the picture, revealed in her caption that Royalty did not just take her father's face, she has his entire personality.
Like Royalty, the resemblance was uncanny, and in the comments section, fans could not help referring to him as a "mini Chris." Fans can't wait to see him grow up and they wonder if he also inherited his father's entire personality like his sister.
Please fill in your e-mail so we can share with you our top stories!