Gabby Sidibe Poses in Pink T-Shirt with Colorful Donut Print as She Flaunts a Cool Hairstyle
Gabby Sidibe looks cute as she shows off her hairstyle in the latest photo shared by the star. Check out the stunning image here.
Gabourey Sidibe quickly came to fame after appearing in the movie "Precious." Since then, she has cemented herself as one of the most talented actresses in Hollywood. 
Fans fell in love with her more after she started becoming more active on social media and began sharing photos, giving glimpses into her personal life. 
Her latest post is no different and Sidibe looks utterly charming wearing a cute donut-printed top as she pulls a face for the camera. 
However, there is more than meets the eye to the photo and you have to be pretty eagle-eyed to notice a framed picture hanging behind her, making the same face. She captioned the post:
"Inception... but make it cute..."
Fans loved the cheeky post with many complimenting her beautiful natural curls and others calling her cute and showering her with compliments. 
Recently, Sidibe announced that she was using her platform for a good cause after partnering with Spread The Vote.
Sidibe's love life is also thriving after it was revealed that she was dating Brandon Frankel.
The organization, through its #WorkThePolls campaign, hopes to inspire young people to help out at the polls and involved Sidibe, John Cameron Mitchell, and Robin Frohardt. 
Launched this month, the PSAs for the campaign started by Spread The Vote founder Kat Kelvin will be produced by Effie T. Brown, with Sidibe directing one of the clips. Calvin spoke about the campaign saying:
"#WorkThePolls is ready to recruit America's new wave of eligible voters to step in and step up for paid employment as poll workers."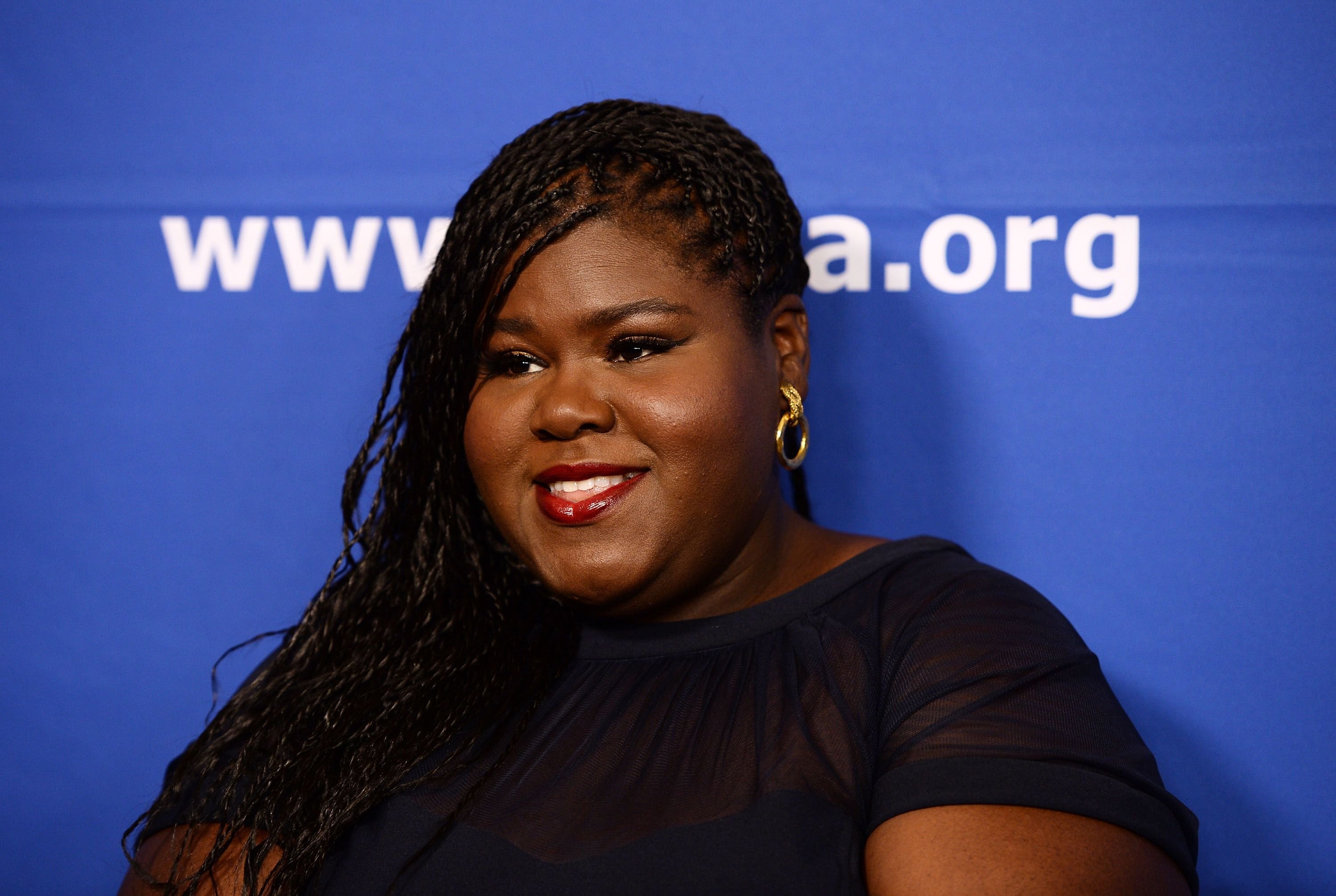 It's not just her work life that is looking up. Sidibe's love life is also thriving after it was revealed that she was dating Brandon Frankel.
The pair regularly appears on each other's Instagram pages with Frankel publicly confirming their relationship via a heartfelt romantic message shared at the beginning of the year. 
Before Sidibe became an Oscar-nominated actor, the star revealed that she used to work as a phone sex operator for three years. 
The star joked that while she may no longer be in that line of work, she would occasionally use her "sex voice" when ordering room service.