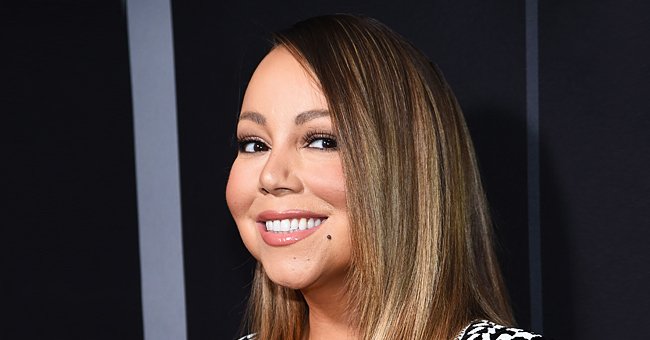 Getty Images
Hollywood Life: Mariah Carey Is Nervous about Her New Book That Mentions Her Ex-boyfriends
The song diva explained that it took her two years to write her life memories with help. In the book, the pop star can speak in more detail than in the few-minute interviews she gives.
Mariah Carey, 50, is waiting for her latest project to be released, at the end of September, the book that collects her memories. For two years, the diva teamed up with Michaela Angela Davis, her co-writer, to write down in just over 300 pages how she is perceived.
In "The Meaning of Mariah Carey" the interpreter of "All I Want for Christmas is You" not only summarizes thirty years of artistic career, since the release of her first album "Mariah Carey." Also pick up personal aspects, such as her love relationships and her two marriages.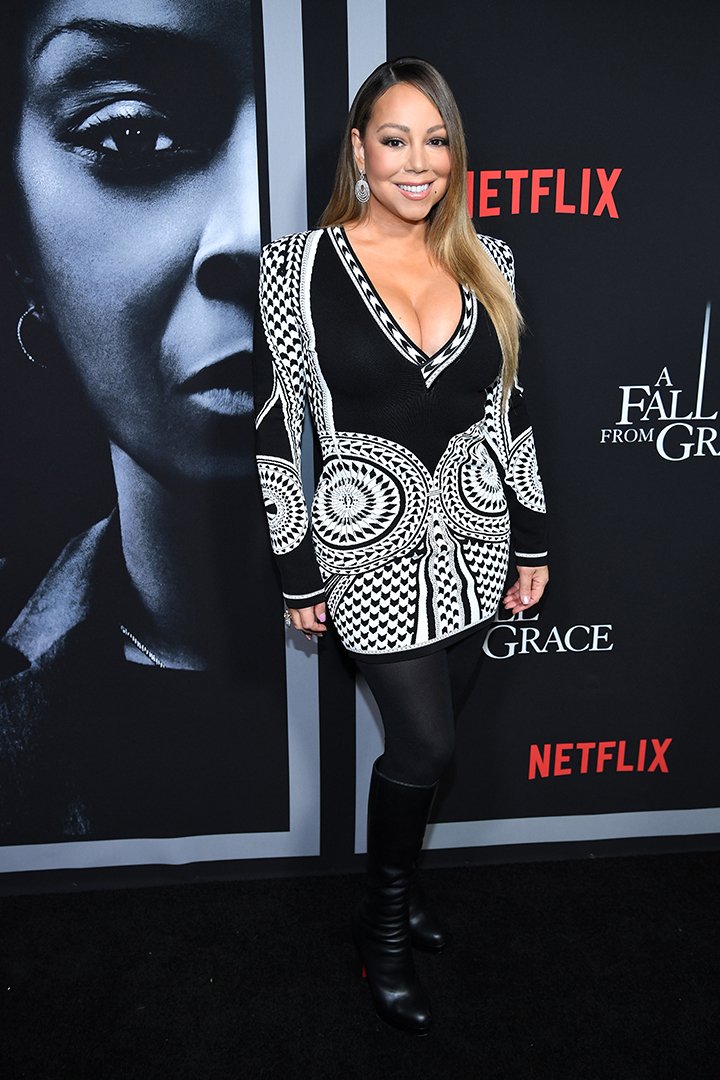 Mariah Carey attending the premiere of Tyler Perry's "A Fall From Grace" at Metrograph in New York City in January 2020. I Image: Getty Images.
On the subject of her romances, Carey is nervous that some of her ex-boyfriends may feel uncomfortable that she is showing the public personal details of their relationships. For example, it has been commented that Eminem is nervous because he believes that she can say negative things about him.
One of the romantic episodes that appear in "The Meaning of Mariah Carey" is related to the romance that the Emmy winner had with former baseball player Derek Jetter. In an interview talking about her memoirs, Carey commented that two of her songs from 1997 talk about this relationship.
She also revealed the clandestine kiss she shared with Jetter atop her apartment in New York. During this relationship, the singer was still married to the music entrepreneur Tommy Mottola, as their divorce was finalized in 1998.
Carey remarried ten years after her divorce to rapper Nick Cannon, 39. The couple had twins, Moroccan and Monroe, in 2011. After eight years of marriage, the couple ended their relationship and finally divorced in 2016.
Although the rapper has said that he does not believe in marriage and that he will not remarry, he and his ex-wife Carey maintain a relationship on very good terms, for the well-being of their children. Cannon has another three-year-old son named Golden.
For the singer, her children are, in addition to her greatest motivation, her fellow travelers. On her Tik Tok account, she has posted videos sharing funny moments with them.
Like a recent video where Carey appears with her daughter Monroe performing choreography with one of her songs. Messages that encourage voting are read on the shirts that both wear.
Also in the caption that accompanies the video, the diva wrote: "#SaveTheDay #VOTE #GirlPower Choreography/Interpretive Dance by Monroe C. a.k.a. 'Roe Roe Diva'"
Please fill in your e-mail so we can share with you our top stories!