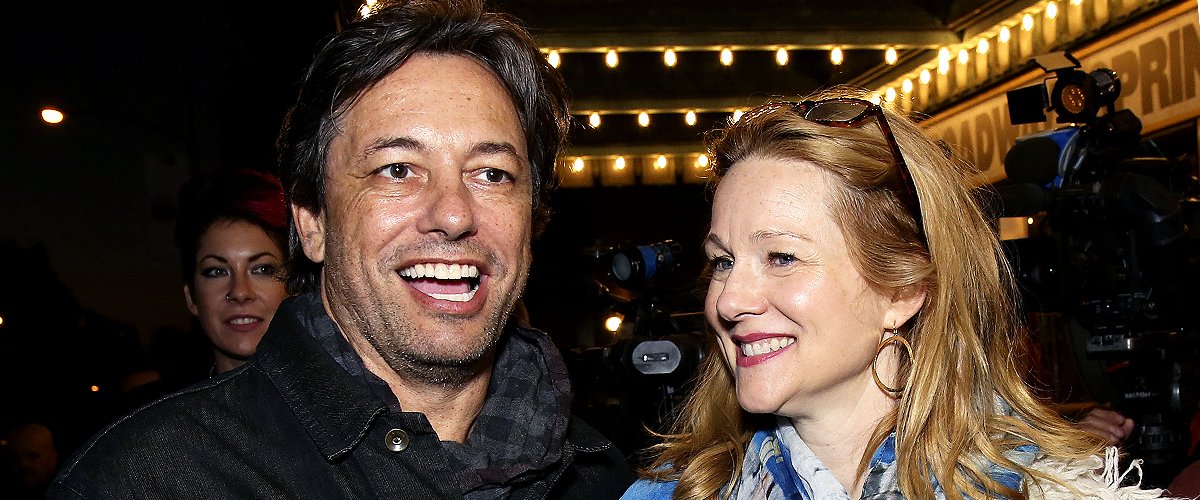 Getty Images
Laura Linney Became a First-Time Mom at 49 — Glimpse into the Actress' Motherhood
Veteran actress and singer Laura Linney had her first taste of motherhood when she was 49. Notwithstanding, she has proven herself through the years to be the best mother to her six-year-old son, Bennett Armistead Schauer.
January 2014 marked a significant turning point in the life of the entertainment icon, Laura Linney, the "Ozark" star. The singer and actress became a first-time mom that month and has since remained a mom, wife, and successful career woman.
Remarkably, the Hollywood star was a year shy of clocking fifty when she gave birth to her son, Bennett Armistead Schauer. Although fans were all too glad for the star and her husband for the new addition, one question lingeredꟷ Why did Laura Linney take so long to expand her family?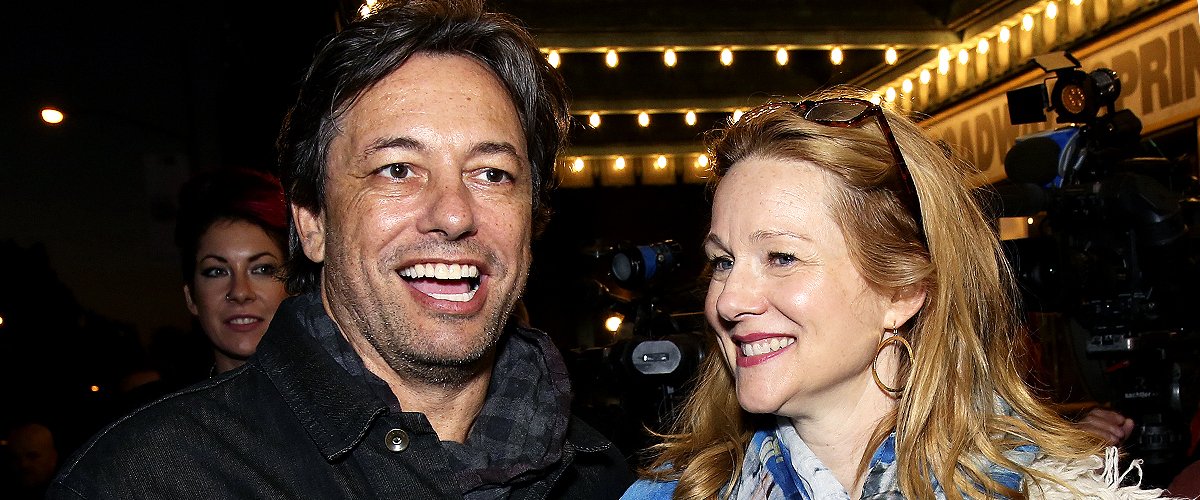 Marc Schauer and wife Laura Linney pose at the opening night arrivals for "Springsteen on Broadway" at The Walter Kerr Theatre on October 12, 2017 | Photo: Getty Images
THE BIRTH OF A NEWBORN
After being married for five years, the actress, who had firsthand motherhood experience on Showtime's "The Big C," welcomed her only son, Bennett. Marc Schauer and Laura Linney's baby joined the family on January 8, 2014. Raha Lewis of People Magazine first outed the news to ABC days after the baby arrived.
At six, he's traveled to various parts of the world, thanks to his mom's acting roles.
In the months leading to the milestone moment, Linney rarely appeared in public. When she did, she donned oversized jumpers, which hid her baby bump, leaving the public in the dark about her pregnancy. Therefore, the revelation of the new baby came as a surprise to many, who received the news with mixed feelings.
KEEPING HER PREGNANCY A SECRET
Amid public appearances at major events and award shows, no one suspected Linney was keeping an exciting secret. Addressing why she hid her pregnancy for nine months, the icon divulged that she made the choice because she nursed fears of losing the baby before its arrival.
She explained in an interview how she wanted to make sure the newborn "actually arrived" before making the news public.
Considering Linney was older than most new moms, she had a point. Getting pregnant at forty-nine was undeniably a health risk.
She, however, noted she never considered it so much a secret since she appeared in public even in her eighth month. That hardly counts, though, since she was clad in bump-concealing outfits.
WHY SHE DID NOT BECOME A MOTHER EARLIER
Becoming pregnant later in life may not have been on her plate from the onset, but Linney has since grown accustomed to it. Admittedly, she was grateful it happened and tagged it a most wonderful experience. The only downside was "the bitter-sweet reality of chronology."
She explained that knowing she may not be there in her son's late adulthood availed her limited time to prepare him for what was to come.
Given a chance to relive her life again, however, Linney would most likely not have it any other way. Although she admits motherhood changed her for the better, she had no regrets about having a child at 49.
In fact, the actress once opened up about how fortunate she was to have enjoyed her life to the fullest for nearly five decades before becoming a mom. She also explained how she was glad to have escaped the downsides of having a child too early.
EMBRACING HER NEW ROLE AS A PARENT
Laura Linney embraced her role as a parent seamlessly, surprising even herself. Having played mom roles in some of her best movies like "The Savages" and "The Big C," among others, she knew the basics.
Combining parenthood with work had its challenges, but she has managed to do so while being a constant presence in her son's life. The entertainment icon also had help from her mother, who was always "her best self" with Bennett.
THE JOY OF MOTHERHOOD
The overall experience of motherhood has been exhilarating and magical. Watching her son grow, discover his likes and dislikes, and live through his curious phase of asking questions, was breathtaking.
Also, being able to transition back to work as a new mom and still be there for her child made her joy boundless. Some of her best motherhood moments involved watching her son, at five, ask everyone he came across if they were happy. It was adorable seeing a toddler so thoughtful.
LAURA LINNEY'S SON AND HUSBAND
Laura Linney's son, Bennett Armistead Schauer, whom she shares with her husband, Marc Schauer, is now a six-year-old. At six, he's traveled to various parts of the world, thanks to his mom's acting roles. He is also a lover of trains, the singer once revealed.
The icon shares her son with her husband of eleven years, Marc Schauer. Laura Linney's husband is a real estate agent. The two met in 2004 at the Telluride film festival held in Colorado.
LAURA LINNEY'S MARRIAGE
Marc Schauer and Laura Linney began dating soon after their meeting, and three years later, they got engaged. Schauer proposed to the actress in 2007. In May 2009, the duo tied the knot, with actor Liam Neeson doing the honors of walking Linney down the aisle.
LAURA LINNEY'S PERSONAL LIFE AND CAREER
Before becoming Schauer's wife, Linney was married to American actor and playwright, David Adkins. Her marriage to Adkins lasted five years, between 1995 and 2000.
Laura Linney, famous for her roles in "Ozark," "The Savages," "John Adams," "The Big C," and "The Little Foxes," has won several awards since the onset of her career. She became an actress in the early 90s, with minor roles in films like "Lorenzo's Oil," and "Dave."
Her big break, however, came in 1998, with her role as Jim Carrey's wife in "The Truman Show." In addition, she made several appearances in television and theatre while pursuing a short-lived music career.
Despite Linney's numerous acting roles and life of fame, being a supportive wife and an excellent mother have remained her most spectacular roles to date.
Please fill in your e-mail so we can share with you our top stories!